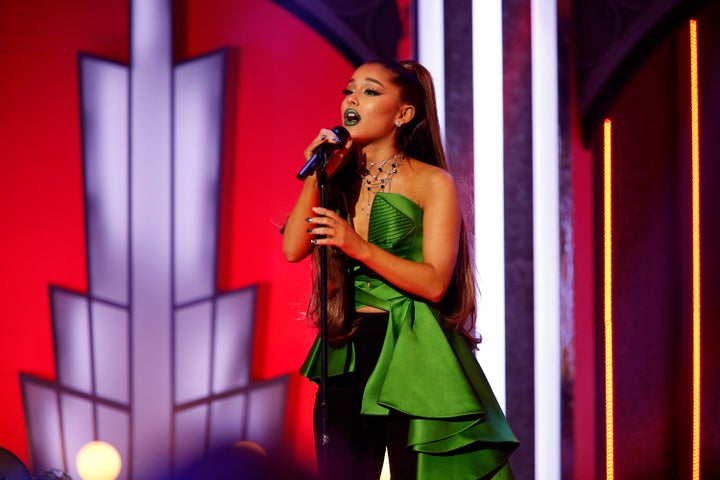 Ariana Grande is quickly becoming a source of inspiration when it comes to talking about mental health.
The "God is a Woman" singer replied to a fan's tweet about therapy on Monday, praising the power of seeing a mental health professional and encouraging others to reach out for help if they're struggling.
"In all honesty therapy has saved my life so many times," Grande wrote. "If you're afraid to ask for help, don't be. [You] don't have to be in constant pain [and you] can process trauma. I've got a lot of work to do but it's a start to even be aware that it's possible."
People were quick to reply to Grande's tweet to thank her for her honesty about mental health.
"I'm so happy someone with your platform is so willing to talk so candidly about this," one Twitter user wrote.
"It constantly makes me so proud how you're not afraid to talk about mental health. It's so important for people to know that it's okay to discuss and work on," another added. "Thank you for everything that you do for this world."
Grande has become more open about dealing with anxiety and trauma, particularly following the bombing attack at her concert in Manchester, England, in 2017. In a recent interview with BBC One, Grande said that sometimes her anxiety can feel all-consuming.
"You have ups and downs and sometimes you'll go weeks at a time where you will be crushing it and there will be no anxiety," she said. "Then something will happen that can trigger it, and then you have a couple of down days."
The singer also included two songs in her latest album "Sweetener" about mental health ― "Breathin'" and "Get Well Soon" ― which detail what it's like to live with anxiety.
Celebrities like Grande can have a massive effect when they discuss mental health. Experts say that when people in the public eye are candid about their own mental health conditions, it can eradicate stigma and encourage people to reach out for support. And in a world where mental health issues are on the rise, particularly among young people, there's no such thing as too much awareness.
Bravo to Grande for using her platform to celebrate therapy. Thank you, next.
Related
Before You Go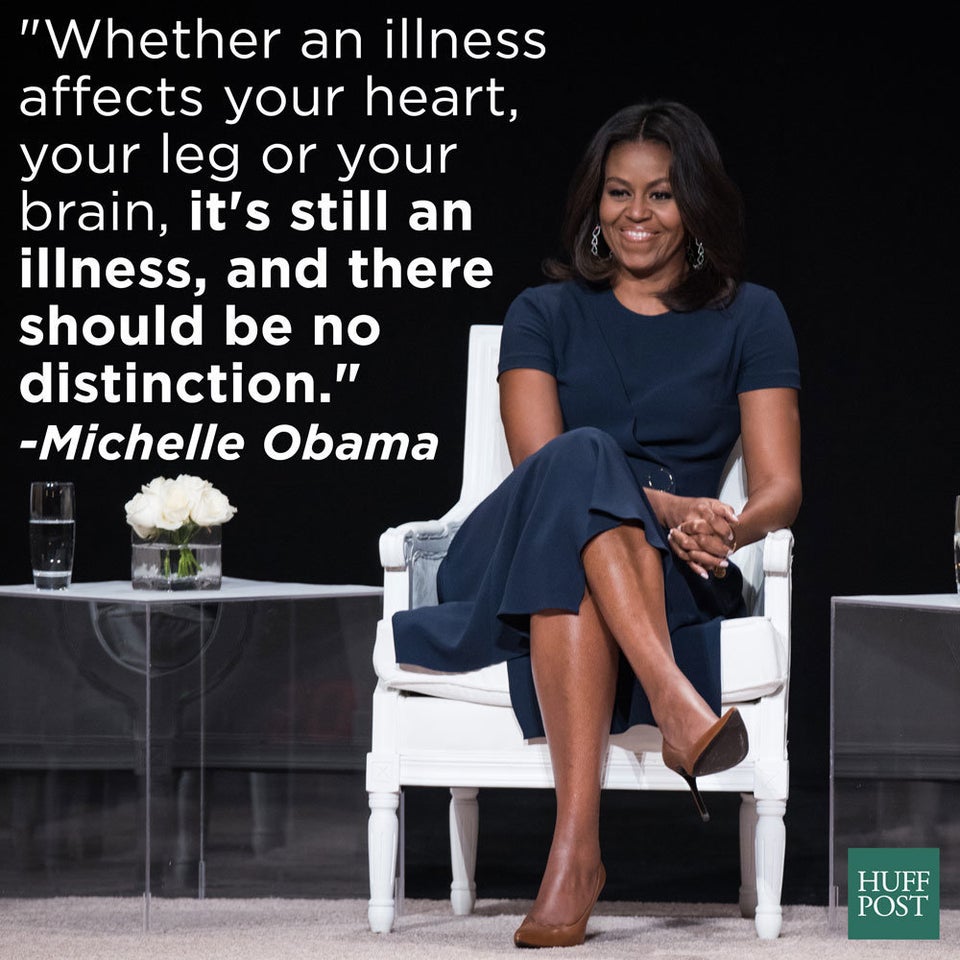 Celebrities On The Importance Of Mental Health