Before Pete Davidson, the big dick energy boom of 2018 and the official declaration that God is a woman, Ariana Grande and rapper Mac Miller were going on two years of dating.
Then, in May, they suddenly split, paving the way for Grandson (still creepy, but we're going with it) and a few not-so-sweet reveals about Miller and Grande's relationship.
On Monday, Miller broke his silence about his ex moving on, and then some, during an interview with Zane Lowe on Beats 1 on Apple Music. For the record, he has no hard feelings, despite what the internet might say about him.
"I was in love with somebody. We were together for two years. We worked through good times, bad times, stress and everything else. And then it came to an end and we both moved on. And it's that simple," he said.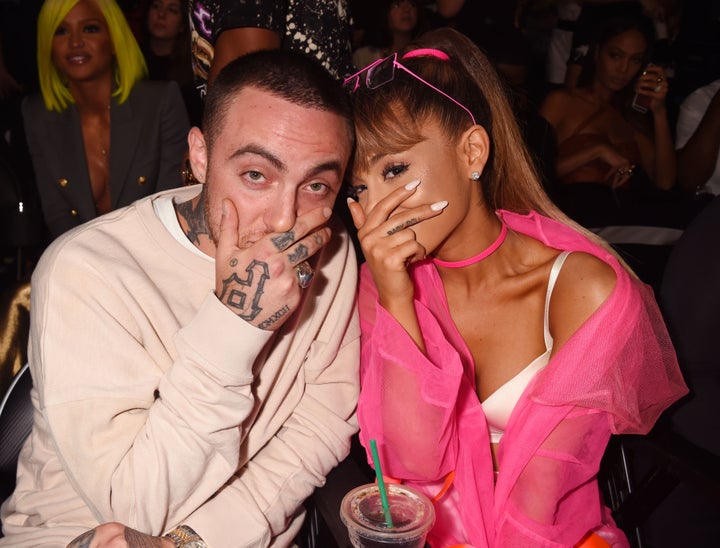 Miller, 26, added that the situation was "a little strange, but it's not negative," and he sent some good vibes Grande's way.
"It's all positive energy," he continued. "I am happy for her and moving forward with her life just as I'm sure she is with me."
Miller, whose new album "Swimming" drops alongside Grande's in August, says he's stayed away from social media while making new music amid the breakup, even though he knew fans were concerned about his well-being.
"It just all seemed kind of unimportant, the need to show people I was OK," he said. "I'm looking on the Internet and I already have my own feelings and emotions and thoughts about what I went through. So why the fuck am I going to have room for all of these?"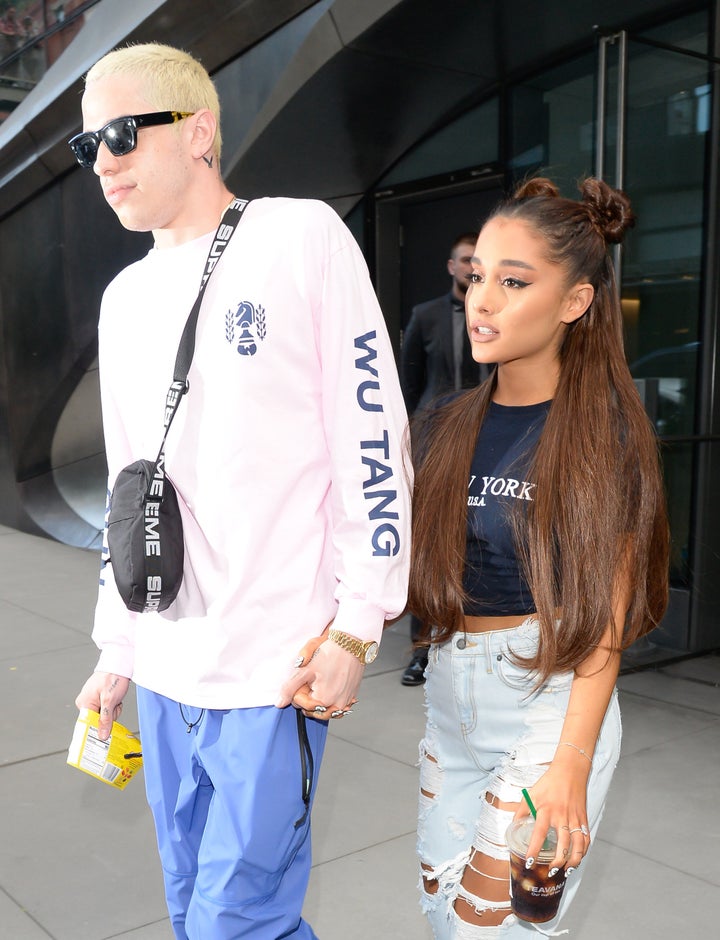 Days after their split, Miller was charged with DUI and hit and run after police said he struck a power pole and fled the scene in California's San Fernando Valley. A breath test reportedly showed his blood alcohol at twice the legal limit.
Grande revealed that the rapper had struggled with sobriety for years, and she refused to take the blame for a "man's inability to keep his shit together."
"I made a stupid mistake. I'm a human being," Miller said of his arrest. "But it was the best thing that could have happened. Best thing that could have happened. I needed that. I needed to run into that light pole and literally have the whole thing stop."
Grande is, of course, now engaged to "Saturday Night Live" comedian Davidson after just weeks of dating. Despite some raised eyebrows about their zero-to-60 romance, the "No Tears Left To Cry" singer has been unapologetic about her love for Davidson.
"The truth is i been the fuck thru it," she wrote to a fan criticizing her new relationship on Twitter. "Life's too short to be cryptic n shit about something as beautiful as this love I'm in."