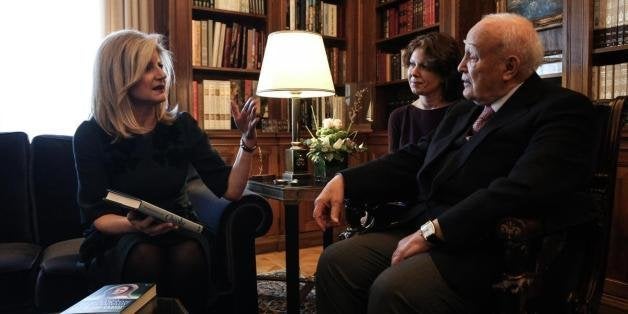 President of the Greek Republic Karolos Papoulias leveled heavy criticism against the "Troika" of organizations that handled his country's financial crisis during a meeting on Thursday with President and Editor-in-Chief of The Huffington Post, Arianna Huffington.
Speaking with Huffington, Papoulias criticized the positions of the International Monetary Fund, the European Commission, and the European Central Bank and was particularly hard for their demands in upcoming negotiations with the Greek government. Papoulias said the Troika often exhibits "a mean spirit," adding they act "as if they are speaking to rocks and not people."
Earlier, Huffington had urged Greeks to voice a resounding "no" to the demands of the Troika.
"Greece is at a very difficult place and, if I may express my opinion, it is important for us to say 'no' to the Troika," Huffington said. "Our 'no' was crucial when we uttered it to Mussolini; I don't mean to say that it is the same, not at all. But it is important to put people first now. Many people are in pain," she added.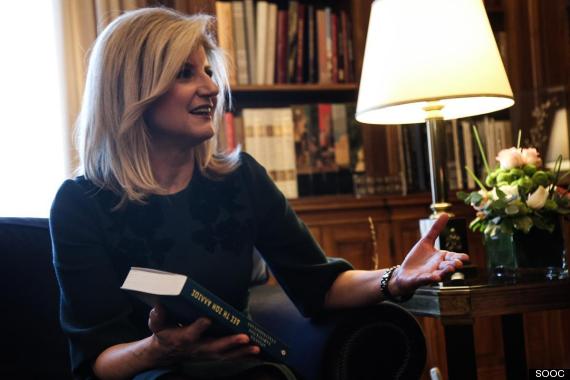 The meeting between Huffington and Papoulias was cordial and friendly. Huffington offered the president a book authored by her father, Kostas Stasinopoulos, which discusses his work in the resistance against the Nazis.
She also offered him her most recent book, "Thrive," which has been translated into Greek.
Papoulias spoke enthusiastically about the launch of the Greek edition of The Huffington Post, praising Arianna Huffington for her choice of collaborators.
Popular in the Community