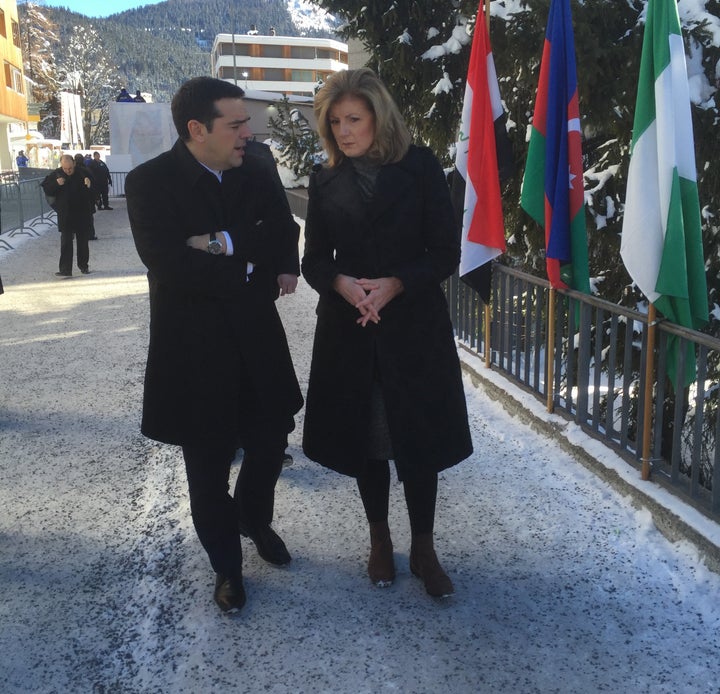 Few politicians arrived at the World Economic Forum in Davos, Switzerland, this year with more urgency and determination to make inroads with fellow world leaders than Greek Prime Minister Alexis Tsipras. The stakes are high for the young premier, who hopes he can instill confidence in Greece's future after a tumultuous year.
Huffington Post Editor-in-Chief Arianna Huffington met with Tsipras on Friday at the Vision Center that HuffPost shares with Microsoft in Davos, and then walked with him to the Congress Center, where they continued their conversation about Greece's recovery.
"Everything points to Greece being able to bounce back. As long as the mistakes of the past are not repeated," Tsipras told Huffington.
"I hope and wish that we do not lose this, possibly last, chance for Greece."

Prime Minister Alexis Tsipras
Greece has gone through a turbulent financial and political year. In the summer of 2015, the Greek government agreed to a bailout plan with its international creditors, securing funds in exchange for instituting sweeping reforms.
Teams of experts from several European institutions are currently in Greece to assess its government's progress in the reforms. Once those evaluations are over, the Greek government hopes to jumpstart negotiations to secure some form of debt relief.
"The evaluation must be completed as soon as possible. Expedience is part of this program's strategy to success," Tsipras told Huffington. "A successful and timely evaluation, which will lead quickly to a deal about the debt, will also bring about the reinstatement of trust, a rapid return to development and a complete change of mindset." 
"I hope and wish that we do not lose this, possibly last, chance for Greece," he added.
Tsipras said other European leaders seem to understand the urgency, especially amid the unprecedented refugee crisis the continent is facing.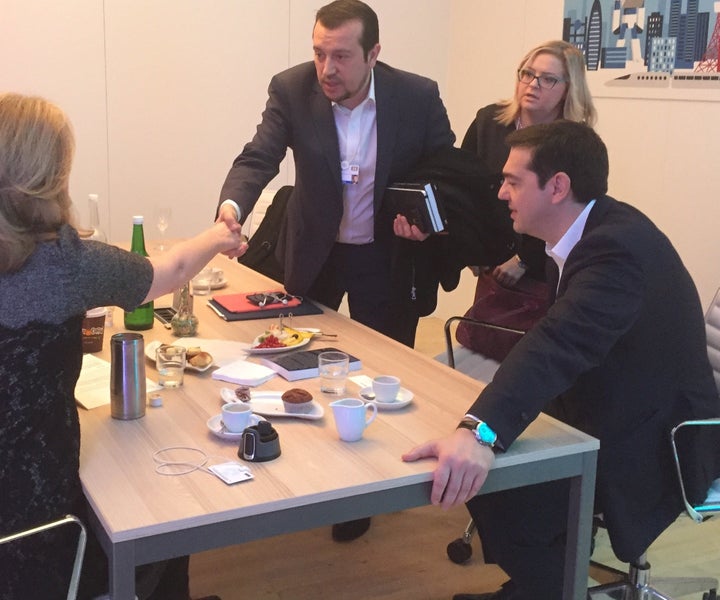 However, having three different institutions contribute to negotiations is no easy feat, Tsipras noted, especially when those various institutions differ on their evaluations.
"I hope that the many disagreements and conflicts between the institutions do not become the excuse for unacceptable delays that would invalidate the great opportunity for a Grecovery," Tsipras said. 
A version of this post first appeared on HuffPost Greece and was translated into English. It has been edited and updated for clarity.  
Read more from The WorldPost:
 Read more from HuffPost Greece:
Calling all HuffPost superfans!
Sign up for membership to become a founding member and help shape HuffPost's next chapter