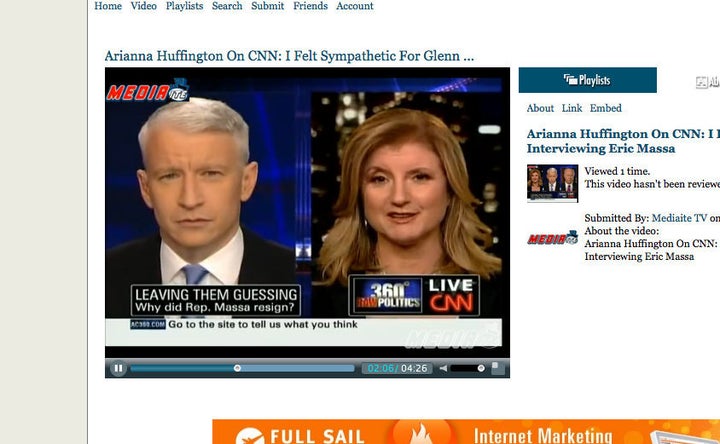 The trail leading to Eric Massa's resignation from Congress is littered with stories of political infighting and bitter divisions. Along the way, it also brought together a pair of unlikely figures.
"I never thought anything would make me feel sympathetic towards Glenn Beck," Arianna Huffington told Anderson Cooper during an appearance on CNN. "But having to interview Eric Massa for an entire hour made me really feel for him."
Tuesday's panel, which included former presidential adviser David Gergen, focused on the Massa saga and his interview on Beck's program. Arianna gave Beck credit for an apology to his audience for "wasting an hour of their time." She also said that another chapter could be coming, as America has only heard Massa's side -- or perhaps Massa's sides.
Gergen used a similar analogy. "People say that Washington politics is a freak show," he observed. "And Eric Massa is writing a whole new chapter.
Whenever the chapter is complete, it may contain a memorable quote form Gergen about his time in the Navy.
"I don't remember any tickle fights."
Related
Popular in the Community