I was a fan of Arianna Huffington long before I started writing and producing a video series here on a regular basis. I had the opportunity to sit down with her to talk about "how to thrive" in life and business and here is my take-away: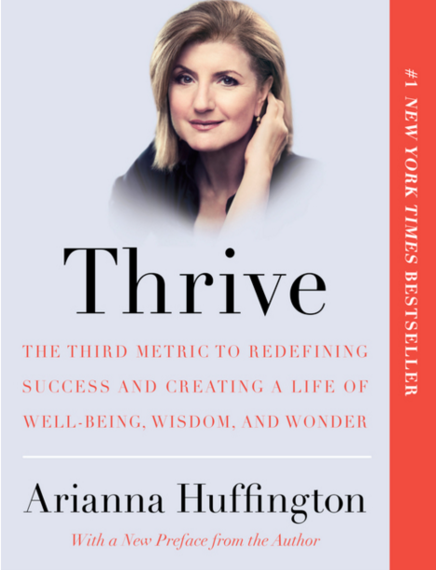 You're never too big to fail
8 years ago after working at a pace most would admire to be successful, Arianna collapsed from exhaustion face first and was severely injured. That fall was a wake up call that she needed to make drastic life changes to her schedule and work style. Arianna realized that she had been neglecting her most important asset: health.
Since then she has been outspoken on the topic of getting a proper night's sleep, meditation and work-life balance. As an example, Arianna has cancelled important meetings and events so that she can maintain her self-imposed 7-hours of sleep requirement per night.
Heredity and other factors may prevent us from fully being in control of our health. But Huffington's book and ongoing message is about doing the things we can do--like getting more sleep.
It's about changing our views and culture of how we work and what we value. #HustleMode is a real thing. We are proud and receive praise when we "outwork and outlast" the competition. From people like Babe Ruth to Will Smith the mantra is "never give up."
This can and did work for a while, even for Arianna, but at what expense? Many are just putting in the hours of chopping without taking time to sharpen the blade.
It's about working smarter, not harder.
I would love to hear your thoughts on this. Tweet me @BryanElliott or leave a comment below.
REAL LIFE. REAL NEWS. REAL VOICES.
Help us tell more of the stories that matter from voices that too often remain unheard.