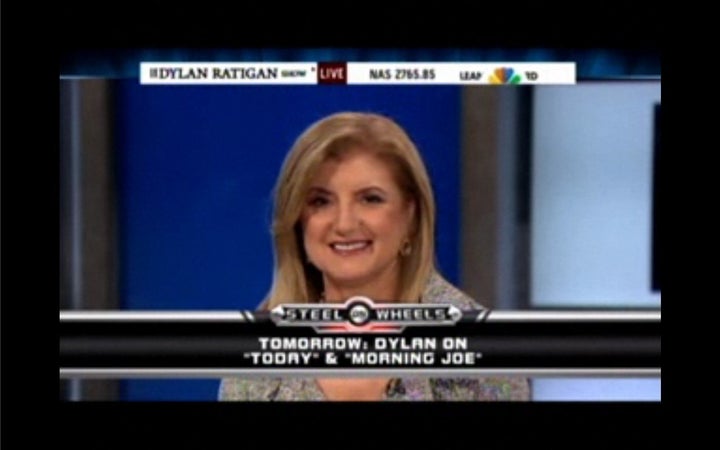 Arianna appeared on MSNBC's "The Dylan Ratigan Show" Tuesday and expressed some worry about Democrats' commitment to clearly outlining a set of initiatives that could spur job creation and a revival of the middle class.
"The thing that I don't understand, especially having recently come back from Brazil and Chile, is this false choice between growth, and even really seriously reducing the deficit, and job creation. Because these things are all intermingled." Arianna said. "It's not a left, right issue. If you're really going to grow the economy you have to move people out of poverty into the middle class."
Arianna then explained her anxiety that the current state of partisan politics would allow a particularly troubling economic trend to become normalized.
"Here we are seeing downward mobility. We are seeing the new poor proliferating, you know, poverty rising in the suburbs more than anywhere else. And yet, we are not making the clear connection between the need to counter that trend in order to grow the economy and ultimately reduce our debt," Arianna said.
Asked why this seemed to be an acceptable situation in politics at present, Arianna expressed her belief that Democrats were to blame for not defining a clear counter-proposal to the GOP's forceful message that the deficit and spending needed to be the highest priority items on the legislative agenda.
Popular in the Community