Arianna Huffington is a media mogul, best-selling author, mother and, yes of course, our boss here at HuffPost Style. But we'd like to take this time to highlight one of her less talked about accomplishments: style maven.
She has plenty to teach us about thriving in our lives, and we can also stand to learn a thing or two about dressing for success. Not only does Arianna know the power of a smart suit, she's also mastered rocking trends like lace, mixing prints and bold colors.
So, in celebration of our fearless and fabulous leader's 64th birthday, we asked Arianna to dish her personal style, and beauty regimen. For an added birthday bonus, we rounded up a few of her stunning signature looks. Check it out...
What's the best style and/or beauty advice you've ever received?
The best style and beauty advice I've ever received is never to worry about repeats. This summer, I have a linen Dolce dress that I wear with different boleros and that is my go-to outfit for speeches, TV appearances, etc.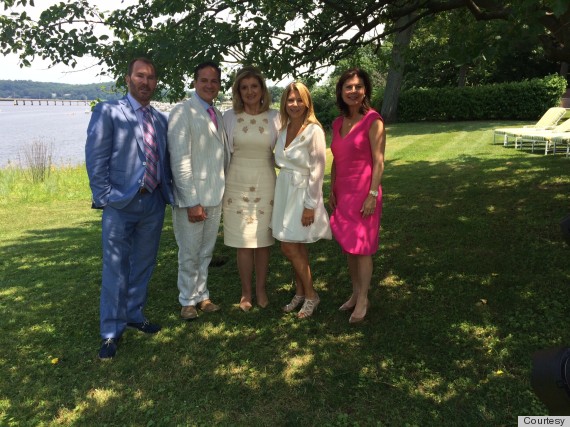 Who are your favorite designers?
I love Nanette Lepore, I love Dolce, I love Ports, and I love mixing and matching! I also love soft cotton T-shirts for the summer from Vince and Petit Bateau.
What is your most memorable outfit?
I love the Domenico Vacca suit I wore a few years ago at the Glamour Women of the Year Awards when I presented the award to Queen Rania.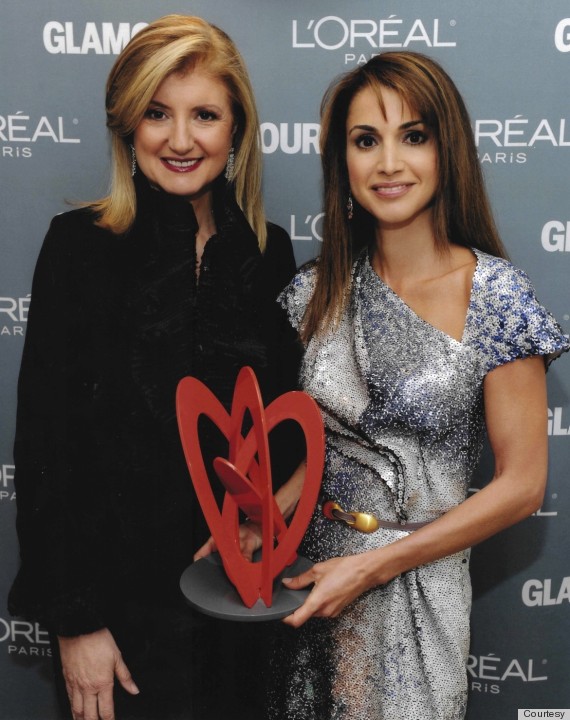 What's your morning beauty routine?
I believe in maintenance and aging gracefully. (No plastic surgery or anything else like that!) I go to a fabulous facialist -- Mila Moursi -- and I use her products for my morning routine: clearing my face with her tonic and using her rejuvenating serum.
We heard you have a beloved butterfly hair clip. Why do you love it so much?
It's actually a favorite banana clip that's big and sturdy enough to keep my Greek peasant-hair in place when I put it up in a bun. But I keep losing it, so when Isabella (my younger daughter) asked me what I wanted for my birthday today, I said, "more banana hair clips!"
How do your daughters impact your personal style?
By being very absolute when they don't like something I'm wearing! And by borrowing my Isabel Marant tops.
A closer look at Arianna's signature style...
She wears a lot of cream and for good reason -- it looks fabulous!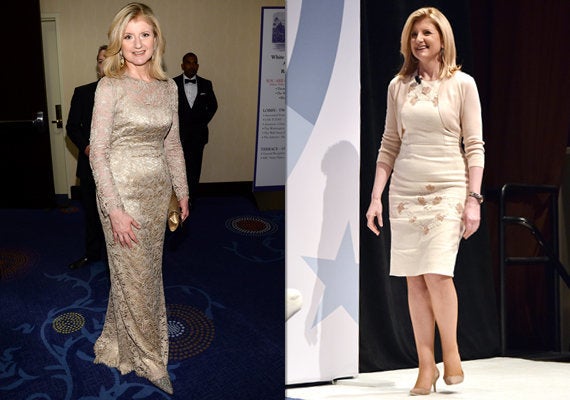 She loves a fabulous lace moment.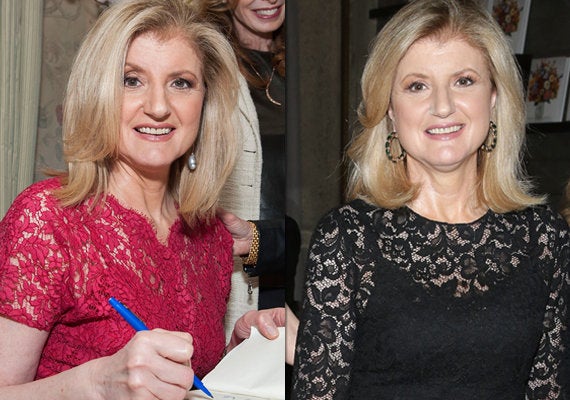 Her beautiful daughters are often her best accessory.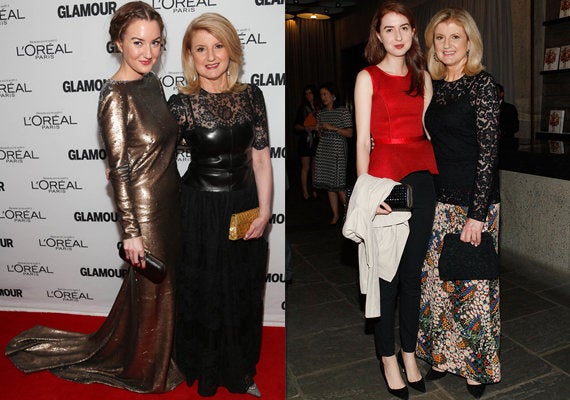 Her power suits are more chic than corporate.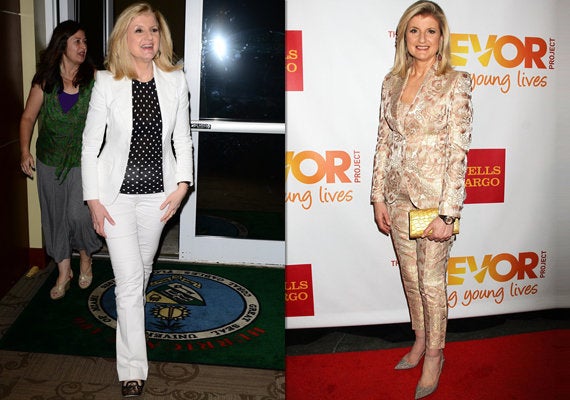 She mixes things up with an eye-catching print every now and then.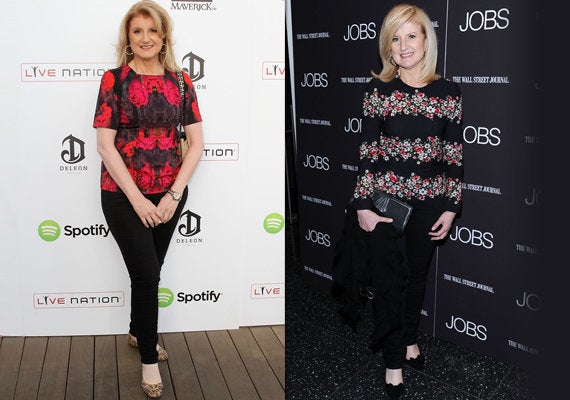 She's not shy about making a statement, especially in a bold and colorful gown.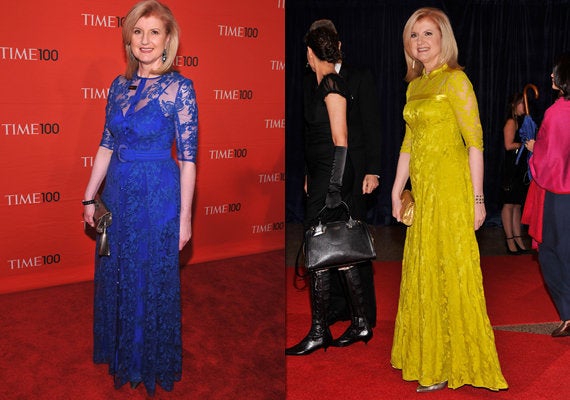 Related