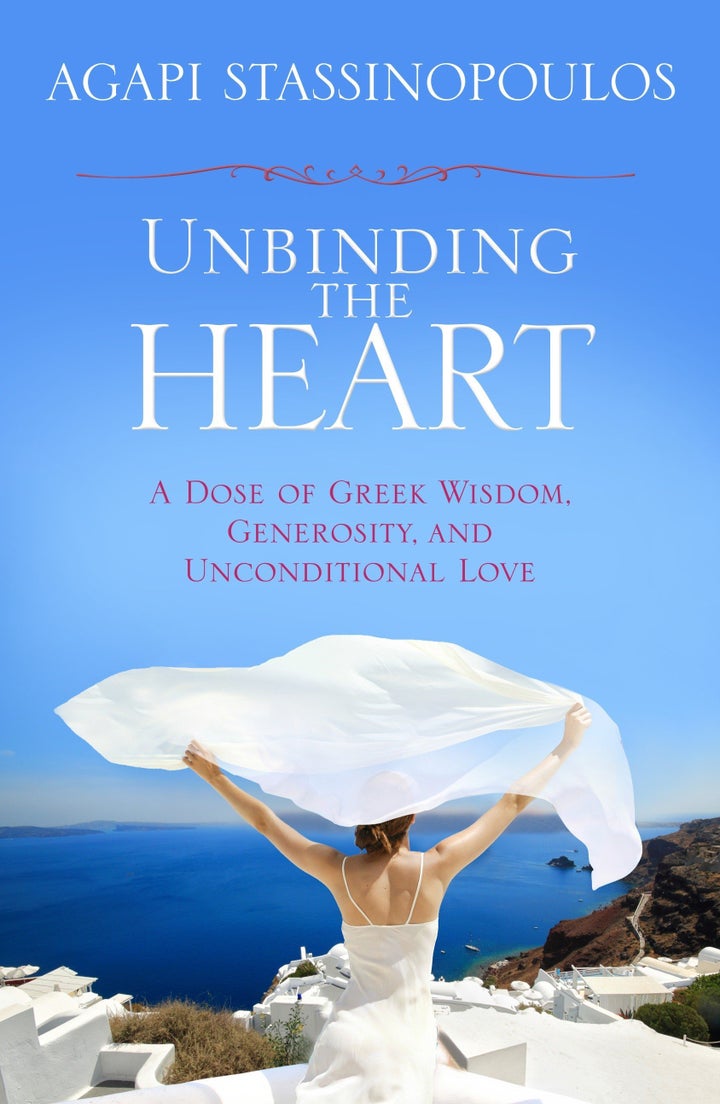 Christina and Isabella Huffington, ages 22 and 20 respectively, are two very fortunate young women. Not only is their mother, Arianna, one of the most well-respected and most successful women in media, but Agapi Stassinopoulos, an inspiring author and speaker, is their aunt.
But if you were to ask Agapi, she would say that she was the lucky one.
As the founder of Savvy Auntie, the lifestyle brand designed for the nearly 50 percent of American women who are not mothers but love the children in their lives, I was curious to learn more about Agapi (or Nana Agapi, as her nieces refer to her). Mothers are often praised for their ability to have successful careers while raising children, as they should be. But many moms have a secret weapon: a sister, relative or close friend who is like a second mother to their children.
When she was growing up in Athens, Greece, Agapi told me she had dreamed of becoming an actress. At age 18, she attended the prestigious Royal Academy of Dramatic Arts in London and then carried her ambitions with her when she moved to the United States. And, like any traditional Greek girl, she also expected to one day be married and become a mother. But somewhere along the way, her dreams changed. She unbound her heart, as she says, and became the woman she was always destined to be. And in doing so, she became the aunt she was always meant to be.
Agapi is a very nurturing and maternal woman. For her, taking care of people is not even second nature; it's first nature. But at the age of forty, still single and childless, Agapi happened to reconnect with a beloved ex-boyfriend from her twenties and six words from him changed her life. As her former beau shared stories about his life, telling her about his wife and two adorable sons, Agapi revealed she was not yet married, nor a mother. "But that was never your dream," he simply replied. And for her, it was an epiphany.
Agapi realized that she wasn't the one who wanted to be married with children. It was society's desire for her.
Letting go of the stigma of remaining single with no kids was liberating for Agapi, she told me. While she loves whole-heartedly, becoming a wife and mother was not who she authentically wanted to be. Instead, she turned to her true desire -- to live life with her own purpose, including becoming an author as well as writing and starring in a one-woman show. She now speaks and motivates others to live their life's potential, letting go of what the world thinks they should be doing with their lives "like a stain," Agapi says, and live the life they were meant to live.
Agapi believes that by nurturing one's self and enhancing one's gifts, one finds their purpose. And Agapi's purpose was also designed to nurture others.
Unbinding her Heart as Auntie
Agapi lives with her sister, Arianna, and her nieces. They have always been very close. She calls being their aunt the "most enriching, amazing experience," and she does not miss not having kids or regret being unmarried at all. While at one point, she never thought being an aunt could be so fulfilling, when she let go of not having her own children, she felt something that was "beyond love" for her "girls."
So how does Agapi help Arianna? Since the time her nieces were babies, Agapi has been able to offer them the gift of playtime. We've written about this special time here before, and in my book, Savvy Auntie: The Ultimate Guide for Cool Aunts, Great-Aunts, Godmothers and All Women Who Love Kids. The "QualAuntie Time" an aunt gives a niece or nephew is very important for their development. Studies show that small children require deliberate, uninterrupted play, daily, in order to help with their cognitive, emotional and social development. Mothers, especially busy ones like Arianna, can find aunts without children of their own can often fill in the gaps. Agapi is sure to tell me that despite her sister's schedule, she is always there for her daughters. But Agapi was able to use her inherent artistic talent to inspire her nieces in addition to the ways their mother inspires them. From foot massages to pretending to paint their faces with touch to just letting them be quiet and comforted by her presence, Agapi is there for them with unconditional love and acceptance.
Now that her nieces are getting older, Agapi shares her wisdom with them. In fact, her latest book, Unbinding the Heart: A Does of Greek Wisdom, Generosity, and Unconditional Love (Hay House) is dedicated to Christina and Isabella. Agapi says that she wrote the book for them. She wants her nieces -- and everyone -- to understand that life's journey is where you find yourself and your passion. Even when life does not go as planned, it's going in the right direction.
Of course, play time with older nieces includes a lot of fun, too. They often go shopping together, and Agapi is sure not to judge their style choices. The four women enjoy going to Greek restaurants together, which are Blackberry-free environments. They love to travel together and share their family history. Agapi says that Arianna's gift to her was to invite her to be part of her family tribe. And as far as her nieces are concerned, Agapi is their "second mom," as they recently said while toasting their aunt.
Calling all HuffPost superfans!
Sign up for membership to become a founding member and help shape HuffPost's next chapter