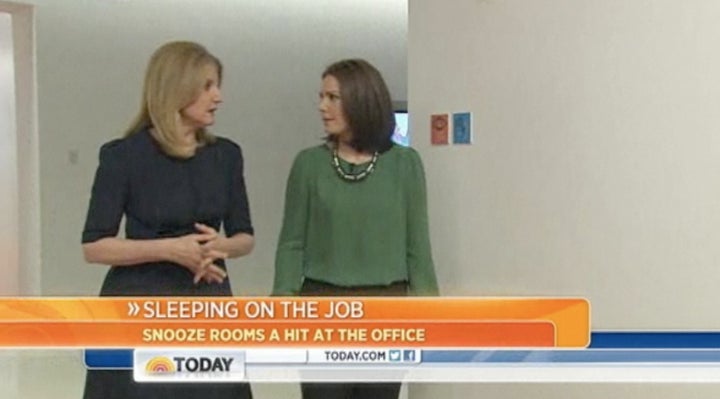 Americans famously struggle to get enough sleep at night, which is why some employers have begun offering their workers the option of power naps in the middle of the day.
Arianna, who has introduced nap rooms to the Huffington Post, appeared on NBC's "Today" show on Friday to discuss the many benefits of catching a few Z's while at work.
"Sleep makes us more productive, creative, less stressed and much healthier and happier," Arianna said. "Even a 20-minute nap in the middle of the day can make a huge difference. I grew up thinking that if you work around the clock, you are going to be more effective, and I realize that is not true."
Doctors back up that notion: "If you need an extra two hours sleep, getting a half an hour is good, and it helps," Dr. Steven Feinsilver told "Today."
WATCH THE "TODAY" SHOW SEGMENT BELOW:
Popular in the Community