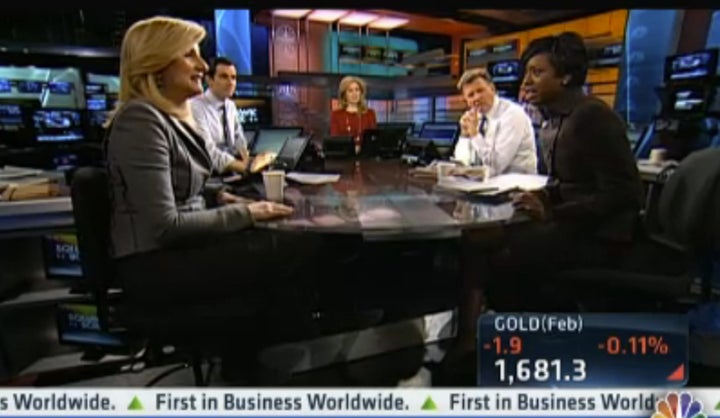 "We want people to be less stressed during their working hours and during their playing hours," explained Arianna.
She went on to explain the connection between stress and healthcare costs:
"The world is realizing more and more that stress is one of the main reasons for why healthcare costs have been rising. 75% of our healthcare costs are due to chronic, preventable diseases, and we'll never be able to contain healthcare costs if we don't take charge of our own lives and reduce stress. And business are beginning to recognize that helping their employees reduce stress is actually a performance-enhancing tool and it helps keep down business costs. 25% of corporate America at the moment are introducing stress reduction techniques into their workday."
On the topic of stress, Arianna also talked about HuffPost's 'GPS for the Soul' iPhone app. "It gives you an indication of your stress, your heart rate variability, and then you personalize it with the things that help you course correct," said Arianna.
In addition, she highlighted the fact that wearable devices, some of which are meant to monitor stress, are projected to become "a multi-billion dollar business." The devices, explained Arianna, are part of a trend of "consumers taking control of their own health."
WATCH THE CLIP BELOW (via CNBC):