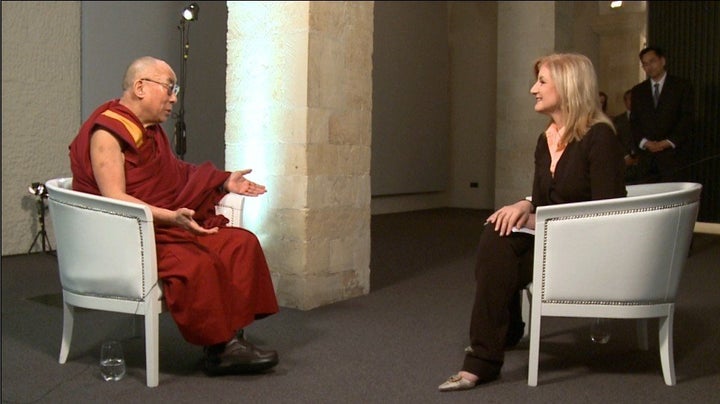 At a lunch in the crypt at St. Paul's before the Dalai Lama received the Templeton Prize today, I was seated next to Canon Mark Oakley. "We need to move beyond relevance to resonance," he said.
It was a call to move beyond the shallows to the depths, beyond the passing novelties of the moment to the echoes of the soul. The Canon summed up the vicious circle we too often find ourselves caught in: "We are," he said, "spending money we don't have on things we don't want in order to impress people we don't like."
To find the peace of mind that alone can replace this aimless search that has led to an epidemic of stress, anxiety, and drugs -- legal and illegal -- the Dalai Lama is looking to science (specifically neuroscience) to convince a skeptical increasingly-secular society of the power of contemplation and compassion to change our lives and our world.
The great benefit of science is that it can contribute tremendously to the alleviation of suffering at the physical level, but it is only through the cultivation of the qualities of the human heart and the transformation of our attitudes that we can begin to address and overcome our mental suffering... We need both, since the alleviation of suffering must take place at both the physical and the psychological levels.
It is for this decades-long passion to bring together science and spirituality that he was awarded the Templeton Prize. I sat with him before the awards ceremony. Here is our conversation (with a video slideshow here):