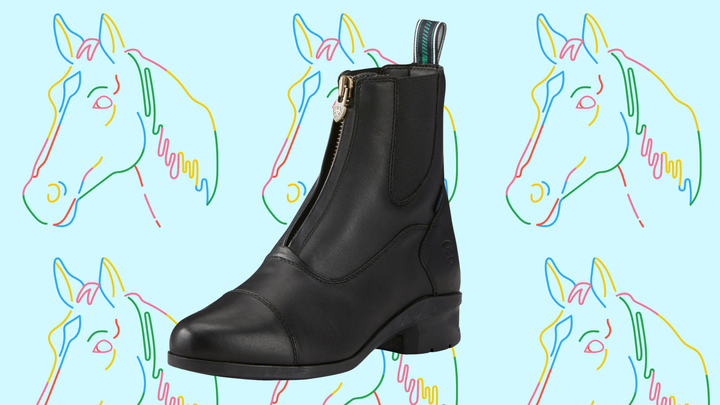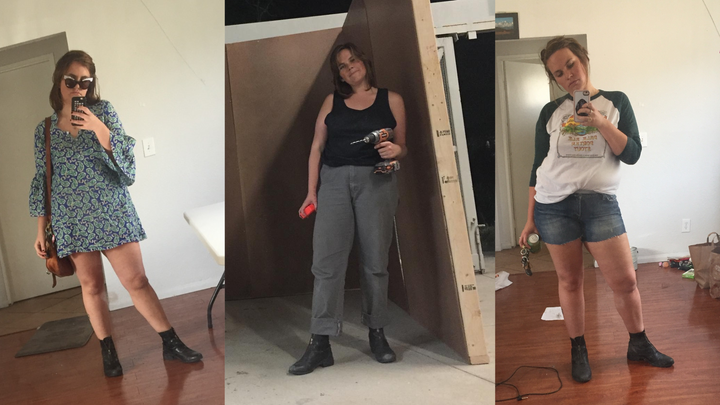 I went home that night and started frantically Googling "ankle horse boots." I soon learned that this style was formally called a paddock or Jodhpur boot, an ankle-height shoe used for casual horse riding.
Then a college kid with limited money for shoes, I ordered a used pair from Etsy. Unbeknownst to me, they were Ariat, an equestrian and workwear brand known for its high-quality footwear. Upon opening the box I was hooked. Even my used pair kept their shape and looked really cool and worn-in. They were unbelievably comfortable for walking long distances and all-day wear and had strong traction on the bottoms.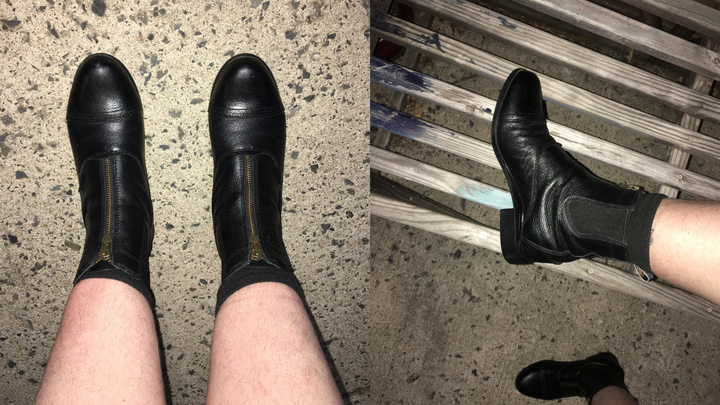 The sleek silhouette and the front zipper made them look way fancier than they were, yet the cushiony bottom and supportive sides make them really, really wearable.
Immediately, I wore them non-stop. At the time I still presented more femme, and would rock them with dresses and skirts as well as pants and shorts. They looked good dressed up, with an all-black outfit, the utility clothes I wore to the woodworking studio, jeans or just shorts and a t-shirt.
The boots are such an essential part of my wardrobe that when they were tragically lost on a flight, I immediately purchased a new pair — this time, brand-new and directly from the Ariat website. They've taken a bit of breaking in, as is expected with leather boots, but are starting to feel like my old beloved pair after only a couple of wears. While I previously had a pair of the original Heritage boots, my new ones are the Heritage Breeze model. The leather is a little more textured, so they look a little edgier (in my not very edgy opinion).
While Ariat makes a slew of apparel and footwear for work and riding purposes, I listed below my three favorite women's paddock boots, available in sizes 5.5 to 11.
The classic Heritage paddocks for something sleek and original
The Heritage Breeze paddocks for something a little edgy and textured
The waterproof insulated Heritage paddocks for all-weather style
Before You Go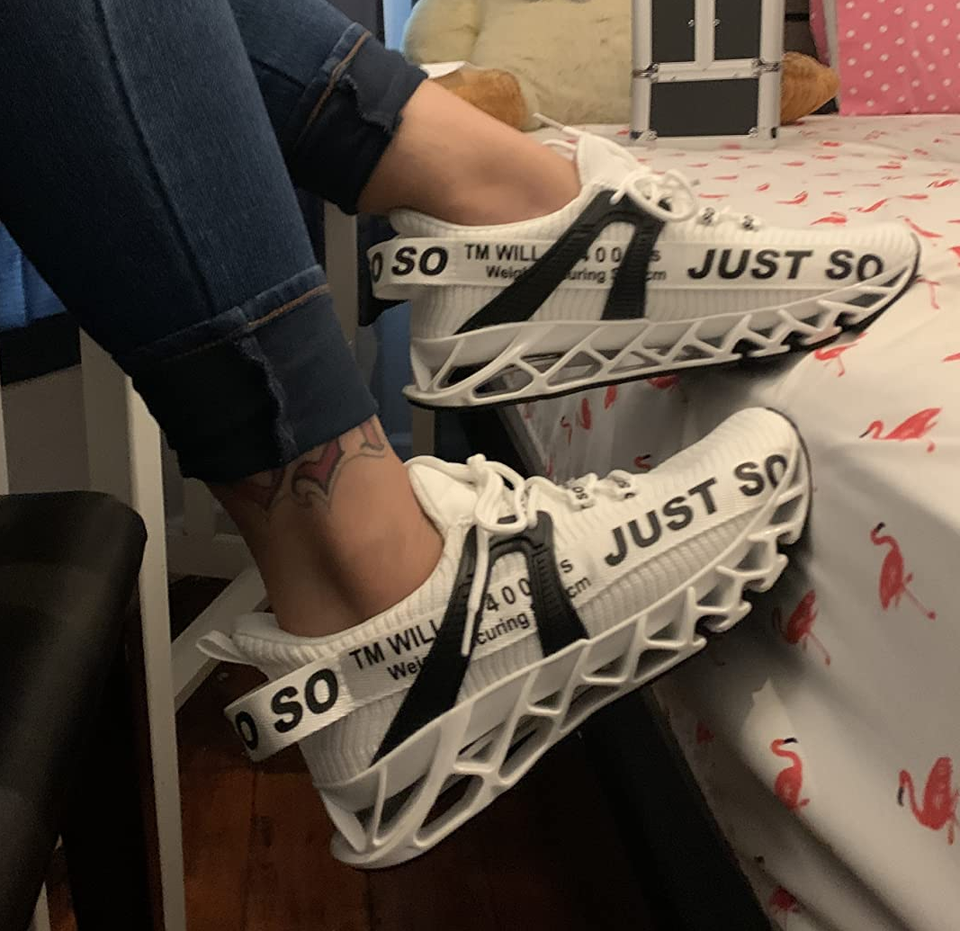 20 Shoes Reviewers Swear You Can Comfortably Wear For Hours And Hours
Popular in the Community