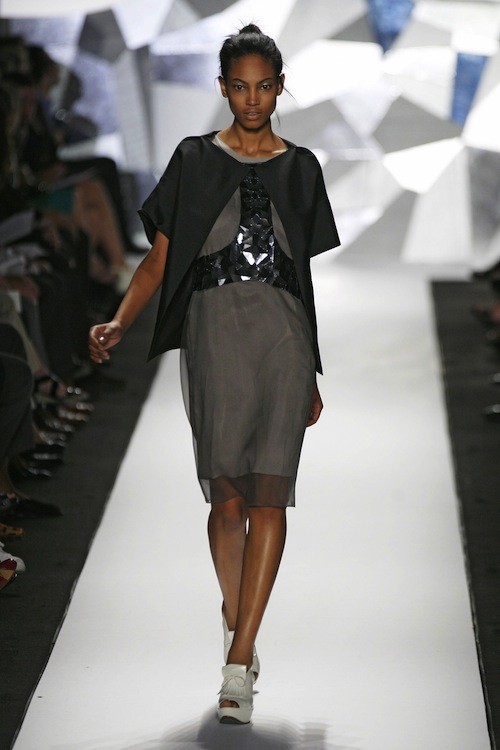 WireImage
Louisiana native Ariel Meredith might just be the next model hyphenate -- she's a Sports Illustrated swimsuit model, fashion model and is branching out by starting her own jewelry line. She made her runway debut at Vera Wang in 2009 and has been workin' it ever since in shows like Diesel, D&G and Junya Watanabe, and advertising campaigns like J. Crew, Levi's and Victoria's Secret.

Read our interview with the Southern belle below for a look inside this beauty's busy (and blessed) life.

So you debuted in 2009, what was your first season like?
It was amazing! I walked in Vera Wang and also opened for Junya Watanabe, which was even more amazing. When I did Junya, the makeup artists took a black eyeliner pencil and ran it down the sides of our faces and arms, it was pretty cool. That show was in Paris and I'm so glad that I can look back and say, "Wow, that was me!"

What is it like backstage?
Backstage is intense, nerve-wracking and more than anything, a huge adrenal rush. Literally -- it's like being on a roller coaster. But when you're done with the roller coaster, you're like, "That was fun, let's do it again!"

How do you get yourself in the groove for a show?
Turn up the music! I love soul, jazz, blues, R&B, house -- you name it. I'm not picky. I also like country music, I love Taylor Swift. I think she's so sweet and I love Carrie Underwood too. I think they're both great and so talented.

Has your family come to see your shows yet?
Usually when I'm in New York doing shows, it's so crazy, but I'm definitely going to get them to a show. They have only been to my Sports Illustrated parties.
What's it like to be a swimsuit and runway model?
I was in the 2009 Swimsuit issue and that was also my first Fashion Week season, so it's been a blessing that I'm diverse. I'm not stereotyped into doing just fashion or just swimwear. I think I got on the lucky wagon and I'm able to be sexy, edgy and editorial at the same time.

You've been in the industry years before you made your runway debut; have you accomplished some of your career goals yet?
I've been learning the business way before I was doing shows and my career goal was to land an advertising campaign. And now I've already been in many of those, I can go down a list. Hopefully, I'll be on the cover of Sports Illustrated one day. That's such a big dream for me. I'd love to be on the cover by myself since there hasn't been a solo black model on the cover since Tyra in 1996.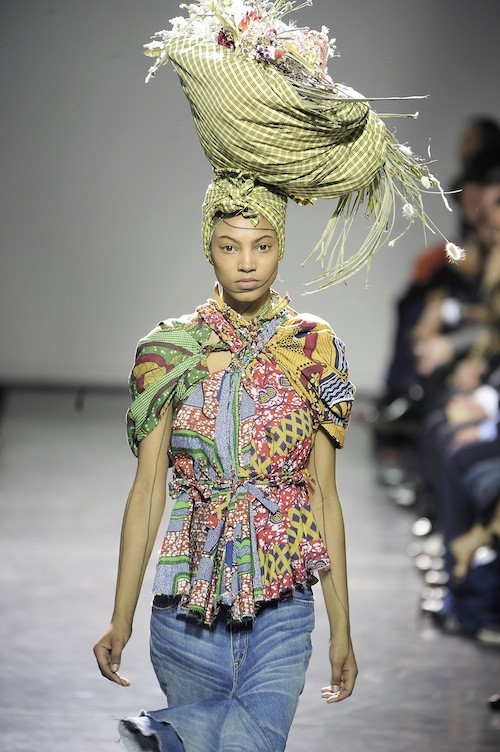 Catwalking
What has been the most extreme modeling experience so far?
Definitely working while injured! One season, I was preparing to go to Milan and running tons of errands before leaving the country for a month. I was walking back home when my shoe got caught in my sweats and I fell straight to the ground --- knee first. On concrete. I sat in business class with a swollen knee and tons of ice packs. I arrived in Milan and instantly had to be on -- all in the name of fashion.

Who are your model icons?
When I was growing up, I looked up to Iman, Tyra and Naomi because I love that they were trendsetters and have longevity in their careers. I especially love Tyra because she's branched out to in many different things -- she's an entrepreneur and businesswoman. She's always looking for the next thing to make herself better, so I can definitely see myself following in Tyra's footsteps. She's even gone back to college. She's at Harvard! I definitely see myself going to business school. I'm also coming out with my own jewelry line, but I can't reveal too much right now. It's still in the beginning stages, but I definitely want to be more behind-the-scenes with it.

What's it like to get your hair and makeup done for a month and then go back to your regular routine?
It's so different because it's a lot of wear and tear. It's always good to get a facial after doing shows. After Paris, your skin is done. You just want to do a nice deep conditioning treatment on your hair and rest. I just try to keep and maintain everything as healthy as possible. As a model, my hair and face is my image, so I have to keep it fresh. I love Bliss products for my face, they have really good face wash. Their Steep Clean Mattifying Toner Pads are amazing, especially if you have breakouts or even for everyday use. I also love rose water, I use that everyday. The most important thing is eye cream and facial moisturizers, especially since it gets a little colder now.

What are some of your hobbies besides modeling?
I love doing anti-gravity yoga and cooking. Anti-gravity yoga is amazing, you have to try it. I've been doing it at the Ohm Factory with Latham Thomas because she knows which areas to target. It's literally a silk fabric in the air and you use your own body weight to do certain poses. It's hard, but really good exercise. It helps you stretch out your spine in ways you can't imagine. I also love cooking gumbo and frying catfish; I'm so Southern. I have my healthy meals, but for the holiday seasons, I love doing a good Southern gumbo.

Popular in the Community