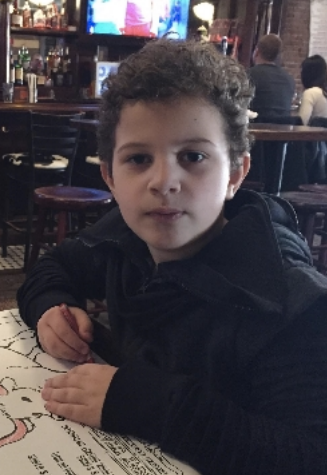 Authorities in two states are searching for a missing 7-year-old boy suspected of being abducted by his father.
An Amber Alert was dispatched on Saturday for Ariel Revello, who is described as 4 feet 8 inches tall and about 75 pounds with brown hair and brown eyes.
Police believe the boy's father may have taken him from Connecticut with the intention of taking him to the Bronx in New York City, NBC Connecticut reports.
The incident began around 4:30 a.m., when authorities responded to a domestic violence complaint in the town of Trumbull, Fairfield County.
Police said the suspect, Rodolfo Revello, 43, forcefully entered the home of his estranged wife, according to NBC Connecticut. Officers allege he wielded a kitchen knife at one point, but his 17-year-old stepson disarmed him.
Authorities said Revello took cash and jewelry before abducting his son.
Revello was last seen wearing gray and blue pajamas, a gray sweatshirt, an olive green puffy jacket and blue Croc shoes.
Authorities said they are looking for a white 2015 Ford Transit cargo van with the license plate C04379.