Between recording dialogue for "Sofia the First: The Secret Library" and getting ready to take her College Boards in real life, Ariel Winter has really been hitting the books lately.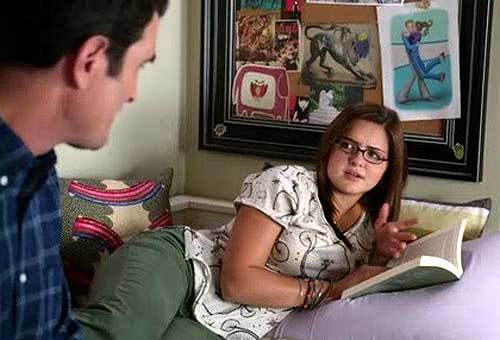 "I just took the SAT yesterday," Ariel admitted during a recent phone interview. "Which -- I have to admit -- kind of freaked me out."
But given that Alex Dunphy (i.e., the character that Alex plays on ABC's "Modern Family") just went through this exact same thing last season on that Emmy Award-winning sitcom ... Well, Winter finds it oddly familiar to now be visiting campuses and filling out her college applications in real life.
"I'm in my senior year at Campbell Hall. I and the other 150 students in my class have 'til the end of this year to finish writing our college entrance essays and then send in our applications. After that, we all just wait 'til March to find out which schools actually accepted us," Ariel continued. "Me? I'm concentrating on colleges that have a good Poli-Sci program so that I can then take all of the classes that are required for law school."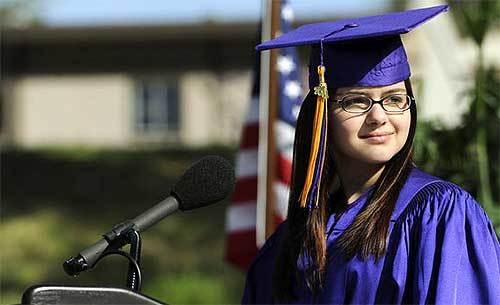 Why law school? Given how transient working in the entertainment industry can often be, Winter feels that it's important to have skills in other fields as well. Not as a back-up plan per se. But rather to be able to grow as a person and a professional.
"I've always wanted to do something in the social sciences arena. Plus I love history. And given that I have always been good at arguing, I just thought that that skill might come in handy if I were to ever become a lawyer," Ariel laughed.
Mind you, the real irony here is -- given that, the entire time she was taking classes at Campbell Hall, Winter was working on "Modern Family" AND "Sofia the First" -- Ariel is the one young actor out there who doesn't actually seem to need a back-up plan.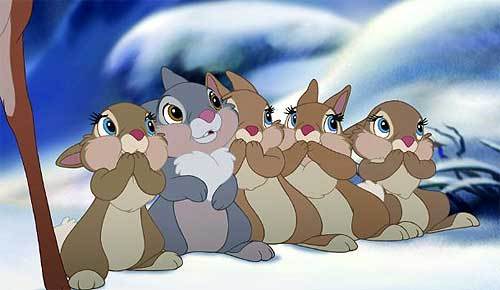 "I've been working in this business for over a decade now. One of my very first job was for Disney. I voiced one of Thumper's sisters on 'Bambi II.' I followed that one up with a Cartoon Network series called 'Tickle U.' I was doing voiceover work long before I ever appeared on camera," Ariel recalled.
But then came "Sofia the First" (which Disney Junior not only renewed for a fourth season back in April but they also have a spin-off series, "Elena of Avalor," already in production). And from the moment Winter got the script that she'd be using to audition for this animated series, Ariel knew that "Sofia" was going to be something special.
"You have to understand that -- when I first auditioned for this show -- I only had part of the script. Just my sides," Winter explained. "But based on what I was reading, I could immediately see that Sofia was going to be a very different Disney Princess. One that both little girls and little boys would be able to embrace."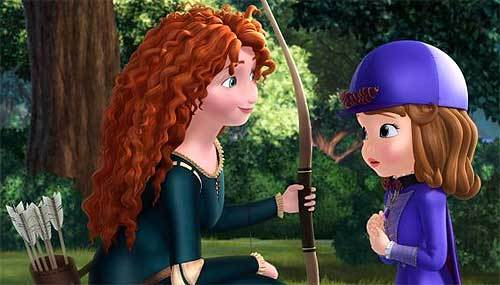 And speaking of princesses that little boys like ... Merida, the fierce, red-haired heroine from Pixar's "Brave" will be putting in an appearance in "Sofia the First: The Secret Library." This four-part story arc begin on Monday, October 12th at 9 a.m. ET/PT.
"And what's really great about 'The Secret Library' is that this is the episode where (SPOILER ALERT!) Sofia becomes the Storykeeper. This introduces a whole new element to the show. Because -- from here on in -- Sofia's going to be able to magically enter storybooks and then finish all of these novels & tales, kicking butt and saving whoever needs saving," Ariel enthused. "I also love that this new element of 'Sofia the First' is set in a library because I love books."
Speaking of books ... To help support this particular set of "Sofia the First" episodes, Disney Publishing Worldwide has released an illustrated storybook & e-book version of "The Secret Library." Not only that, but a "Secret Library" game went live on the WATCH Disney Junior website earlier this month.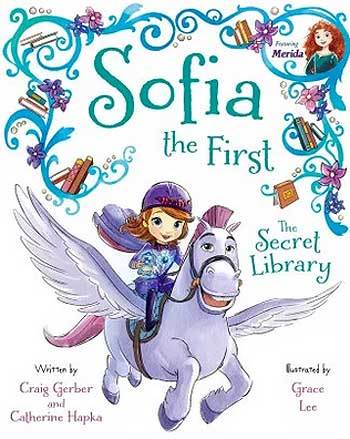 "And while all of that stuff is cool -- likewise all of the 'Sofia the First' merchandise I see whenever I visit a Disney theme park or stop by my local Disney Store -- you want to know what I really like best about voicing Sofia? It's when my niece introduces me to one of her little friends and then says that my Dooda -- she calls me Dooda -- is the voice of Sofia the First. It's always fun to watch a little kid try and process that information," Winter stated.
Popular in the Community