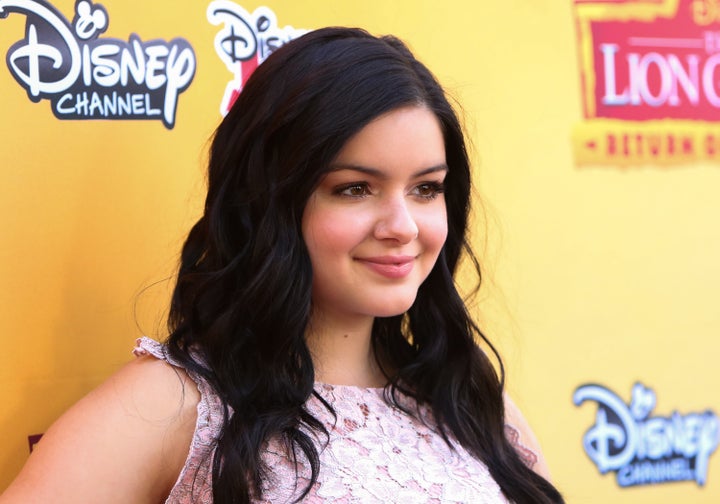 Ariel Winter is basically a social media superhero, calling out a**holes and homophobes with the vigilance of Marvel's mightiest "Avengers."
On Sunday, Winter, responding to Grier's call for fans to post their favorite videos of the Viner, tweeted, "#FavNashVid that one time when he was just super homophobic and ignorant? #whydoyouhavefans"
The 17-year-old was most likely referring to a video Grier posted four years ago (and later apologized for), in which he refutes getting tested for HIV/AIDS "is not a gay thing," before ending the video, saying "Yes it is, fag!"
Winter followed up her first tweet with a post that refused to excuse Grier for his repeated "mistakes."
"How can one person say so many terrible things on every end of the spectrum and never realize they're wrong?" she asked in a letter attached to her tweet. "I also don't buy that you were young and didn't understand the impact of your words. We live in America, not under a rock. You and I are fortunate enough to have access to television, the Internet, magazines, etc. that daily stress to us the importance of social and racial tolerance."
"I remember seeing this stuff before I was 14," she continued. "When we were 14, teenagers were committing suicide from comments like yours."
"You only apologized for that video and stopped using that phrase after it started affecting your pocketbook and chipping away at your fame … So, no, I don't believe your views have changed. I just believe your forum for spouting them has changed."
Grier responded to Winter a day later, writing that he, "would LOVE to talk you & explain why your opinion about others opinions are far from reality."
Winter's response? "lol I'm good "
We wish more celebrities would use their platform to call out racism, homophobia and sexism. Keep on killing it, Ariel.
PHOTO GALLERY
Celebrity News & Photos
Calling all HuffPost superfans!
Sign up for membership to become a founding member and help shape HuffPost's next chapter