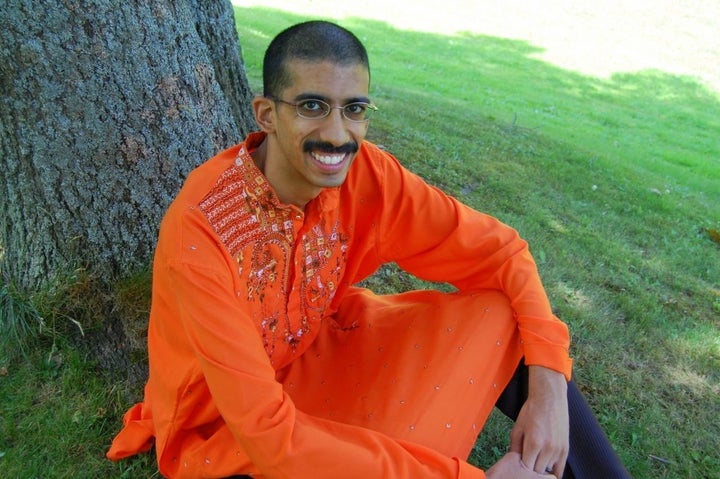 Arijit Guha's battle against Stage 4 colon cancer is far from over but the Arizona State University graduate student can at least savor winning a Twitter war that shamed the insurance company that dropped his coverage into paying for his care.
Before the CEO of Aetna agreed to waive a lifetime limit on coverage, Guha, a recently married 31-year-old doctoral candidate studying sustainability, sought to sustain his chemotherapy treatments by selling humorous T-shirts and raffling celebrity donations on a website called Poop Strong.
"My friend once said what I'm doing seems like the world's most important bake sale," Guha told The Washington Post. "It sometimes feels like this weird joke, that I'm selling T-shirts to pay for chemotherapy."
It was no joke when Guha started suffering severe stomach pains while on a trip to visit family in India in early 2011. When he returned, he learned he had advanced colon cancer. His student health plan paid for several surgeries but in less than a year, the $11,000-a-piece chemotherapy sessions and other treatments hit up against his policy's $300,000 lifetime limit for coverage.
On February 15, Guha started Poop Strong. It raised $20,000 in its first three days and more than 1,500 people bought goods, donated money or wrote about it online. Still, it became clear that he needed more than a bake sale to pay his medical bills.
So Guha took to Twitter last week. Soon he was in a testy exchange with the CEO of Aetna, Mark Bertolini. The back-and-forth attracted lots of attention -- most of it amounting to a public relations nightmare for the company -- and finally prompted Bertolini to agree to cover all of Guha's medical costs through the end of the plan year.
SEE TWEETS: STORY CONTINUES BELOW
In his last Twitter message, Bertolini admitted the current health care system is "broken" and that he is committed to fixing it. "I am glad we connected today and got this issue solved. I appreciate the dialogue no matter how pointed. I've got it and own it!" he tweeted.
But that could be too late for Guha. Although he got a clean scan in May and has been able to skip chemotherapy since then, he knows the cancer could return at any time. In the meantime, he is grateful that all his bills will now be paid.
In a message posted Monday, Guha thanked all those who donated more than $100,000 since February and said he would give the money to "other cancer patients in need — people who lack the time and energy and resources and connections to do what I have done.
"No one should ever have to choose financial stability over health, and no one should have to go through this sort of thing alone. My bills have been paid, but there are many others who are not so lucky, who fall through the cracks of our broken healthcare system. Thanks to the kindness and generosity of untold people, we can help provide a beacon of hope...and hopefully bring about the necessary changes that result in a more compassionate, sane, just, and equitable healthcare system."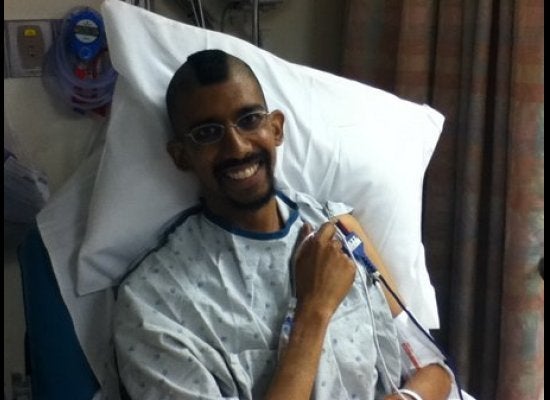 Arijit Guha
Popular in the Community