When the Lion King came to Broadway in 1997, I was happy for Africa. The Lion King is a 1994 American animated feature film produced by Walt Disney Feature Animation. Ok, I agree it is not a realistic picture of Africa but I will take it as opposed to the Tarzan and Jane one. Finally, we got another slice of story telling using images that celebrated African culture and heritage.
Over the years, when I am in Nigeria or across the continent, I spend my time collecting books and magazines for my nephews and nieces because I am a believer in reading and stories -- old and new. African culture is important, it maybe an oral culture, but modernity has given us ways to document our stories and heritage.
This year, for the first time I began looking for videos and animations for my 4-year-old nephew. He loves Sesame Street and we watch old episodes online especially ones with Elmo. But in truth, he is more a Nick Jr. kid and Go, Diego, Go! is his favorite show. Some days, I wish I could show him more images of Africa. So, I was excited to work on a new series, Arit's Fables which told stories I grew up with. This series is very close to my heart.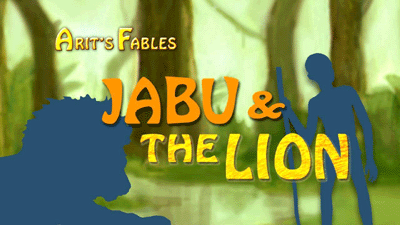 Arit's Fables is an entertaining children's web series that educates through fables. These morality tales highlight the foibles of mankind and give insight into its nature through heart, humor and humanity. I grew up in Nigeria reading and hearing some of the fables in this series which premiered this September (see here). Seeing some of the stories I heard as a child now in animation, made me show it to my nephew.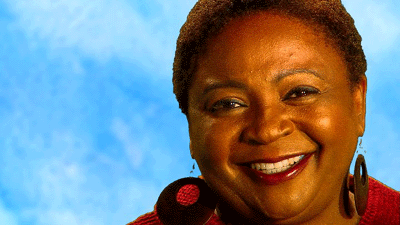 Arit Essien, the Nigerian actress who is the storyteller comes to it with experience. She has a Bachelor degree in Theater Arts from the University of Calabar, Nigeria, and an MA and PHd from University of Illinois, Champaign-Urbana, USA, also in Theater Arts. In 1990, Essien was appointed the Director of Cross River State Cultural Center, Calabar, and held this position until her appointment in 1992 as Special Adviser on Information to the Cross River State Governor. On her return to the USA in 1994, Essien, taught in public schools and searched for ways to utilize her theater passions. Arit's Fables has filled that need.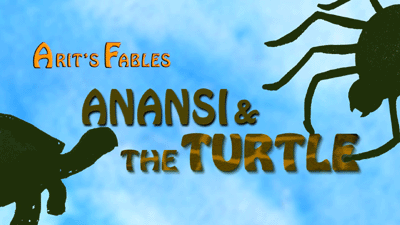 Anansi and the Turtle, one of the fables was always a good one to read when I was a child and I read it to my nephew. Now, I get to show him this story in animation. Arit's Fables' interpretation is pretty dead on. If Sesame Street and the Muppet Show are standards for all children; African fables are the standard for African children. Each country in Africa teaches its children right from wrong using fables. The lessons are poignant.
In developing Arit's Fables, Essien said she wanted to "create a series that would resonate with children globally but affect and captivate African children." My nephew watches the animation and smiles. He recognizes the stories and keeps looking to find more animals in it.
The production is a collaboration of Arit Essien, The AFRican Magazine and Decoder Media. According to The AFRican Magazine's publisher, Edinam Oton, "Arit is a fantastic story teller. Her facial expressions are straight out of her theater experience in Nigeria." He continues, "It was a tough road trying to put several episodes together on a shoestring budget. Somehow we got it done. It is now up to the online public to let us know if our instincts were right."
Decoder Media, a New York based transmedia production company has a long working history with The AFRican Magazine. They collaborated to produce Arit's Fables because of Arit Essien's talent and dedication to her craft of telling children's stories.
So far, the team has produced five episodes which have been showcased this fall and they are raising money via Kickstarter.
Any series that can keep my four-year-old nephew animated and focused with moral lessons is a keeper. For a kid who cried when he saw Peter Pan, I am appreciative of the good and bad in the stories of Africa.
Arit's Fables -- Details:
Executive Produced by: Edinam Oton, Arit Essien, Decoder Media
Produced, Directed & Edited By: Decoder Media
Performed by: Arit Essien
Camera: M. Jean Baptiste
Art: Matt Groller
Original Score & Sound Mixing: Michael Damon
Motion Graphics: Gino Tadiar
Make-up: Rudy Sabio
Production Assistants: Phil Toh, Bridgette Sabio
Special Thanks: Chris Northcross
***Full disclosure: I have known Arit Essien, a Nigerian actress since she first arrived in the US via Boston and one of the producers -The AFRican Magazineis a magazine by my brother Edinam Oton.
This post has been modified since its original publication.
Calling all HuffPost superfans!
Sign up for membership to become a founding member and help shape HuffPost's next chapter