 Opponents of an Arizona bill to ban implementation of the United Nations sustainability program known as Agenda 21 contend the legislation now moving through the state Senate has a major flaw: It could potentially outlaw much of what the state government now does.
The Republican-controlled Arizona state Senate voted Wednesday to give preliminary passage to a sweeping bill that would prohibit implementing any part of Agenda 21, along with other initiatives from international groups that are arguably deemed to be in violation of the U.S. or Arizona constitutions, the Arizona Daily Star reports.
Agenda 21 was adopted at a U.N. conference in 1992, but has not been ratified by the U.S. Senate and is not law in the U.S. Yet it has become a favorite target for tea party lawmakers in state legislatures nationwide, who believe the program encourages the seizure of private property, among other potential effects.
"I don't think that we here in the states, under the Constitution of the United States, need other nations telling us what we need to do in our country that our people have fought for the freedoms that we have," said state Sen. Chester Crandell (R-Heber), according to the Arizona Daily Star.
But opponents of the legislation contend that it could actually ban current operations of state government. State House Minority Leader Chad Campbell (D-Phoenix) told The Huffington Post that the way the bill is worded, it would prohibit efforts that advance the principles of Agenda 21, which includes such ideas as ending poverty and protecting the environment.
"You could shut down every government service in the state," Campbell said.
Following a final roll-call vote in the Senate, the legislation would still need to pass the GOP-controlled state House of Representatives before being sent to Gov. Jan Brewer (R) for her consideration. Brewer has not indicated her position, according to Campbell, but he noted it is not uncommon for her to wait until a bill reaches her desk.
"It would be helpful if she would veto this," he said.
Besides Arizona, other states have considered resolutions opposing Agenda 21 or bills to ban implementation in recent years. In 2012, a birther activist told Republican state senators in Georgia that President Barack Obama and the U.N. were using "mind control" to implement Agenda 21 in the United States. Opponents have claimed that the program could force people to live in urban areas and bring an end to golf, scuba diving, and floor and ceiling tiles.
In his state, Campbell noted that Agenda 21 is also being cited by those opposed to the adoption of common core standards in the schools, which they contend are part of a U.N. drive for world domination.
"It has gotten crazier," he said.
Before You Go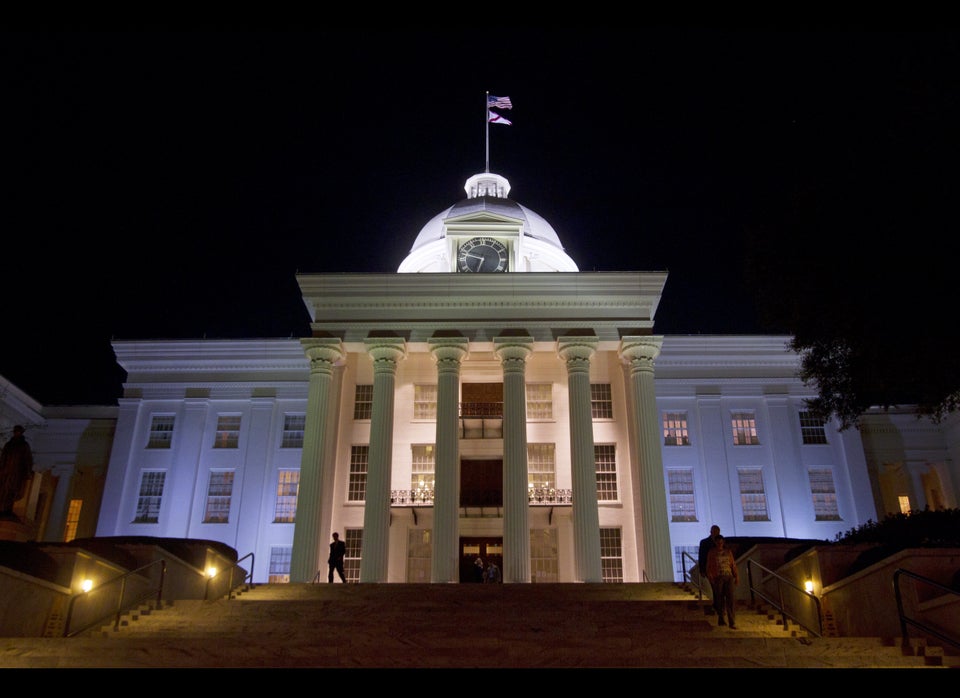 U.S. State Capitol Buildings
Popular in the Community