A Republican state legislator in Arizona joked about audience members shooting into the air during a hearing on the United Nations sustainability agenda last week.
Rep. Bob Thorpe (R-Coconino National Forest) last Thursday used an ad hoc committee hearing on the sustainability plan known as Agenda 21 to express his objections to the plan and to crack a few jokes, including advice for other Agenda 21 opponents in the audience. Thorpe's joke and highlights of the hearing were posted to YouTube Tuesday evening.
Thorpe's comments came as audience members, who were largely supportive of a ban on implementation of Agenda 21 in the state, were cheering comments made against the sustainability plan.
"Please refrain from laughing and clapping," Thorpe said. "Here in Arizona, if you have your Colt .45, feel free to shoot them in the air."
Thorpe's assistant said the representative declined to answer questions from The Huffington Post regarding his remark.
State Sen. Steve Farley (D-Tucson), the only Democrat on the ad hoc committee, told HuffPost that he has problems with Thorpe's joke in light of several gun-related incidents, especially the January 2011 shooting of former Rep. Gabrielle Giffords (D) and others in Tucson.
"The gun thing was so spectacularly out of order, particularly with what has happened in this country and in Arizona," Farley said. "Any joking about shooting guns in a public hearing is wrong."
The video also includes Thorpe joking about his credentials as an environmentalist. In the video, Thorpe says, "I am a tree hugger: I hug them right before I cut them down."
Agenda 21, which was signed by the U.N. in 1992 has not been ratified by the U.S. Senate and is not law in the United States. Conservatives, chiefly the John Birch Society, have been attempting to prevent state and local governments from implementing the plan, claiming that it would lead to the seizure of private property and would force people to live in walkable communities.
Farley said Burges called the hearing to advance her bill, which is pending approval in the House, and that he asked to participate as she had no Democrats on the panel.
"She invited all the tea party folks to come in to talk about their view," Farley told HuffPost.
Burges said during the hearing that Arizonans fear Agenda 21 as a means for the federal government to control them. Witnesses at the hearing, among them Navajo County Supervisor Sylvia Allen (R), a former state Senate president pro tem, described the U.N. plan as a way to harm citizens and families by forcing Americans to walk and bike and to give up their cars.
Agenda 21 "is really the Communist manifesto for the 21st Century and it is what we have replaced our Constitution with," Allen told the ad hoc panel.
Farley told HuffPost that he believes Agenda 21 is a distraction.
"The saddest thing to me is that we have not gotten to the important things, like the Medicaid expansion, funding our schools and growing the economy," Farley said. "When that is not dealt with, you end up with this."
Before You Go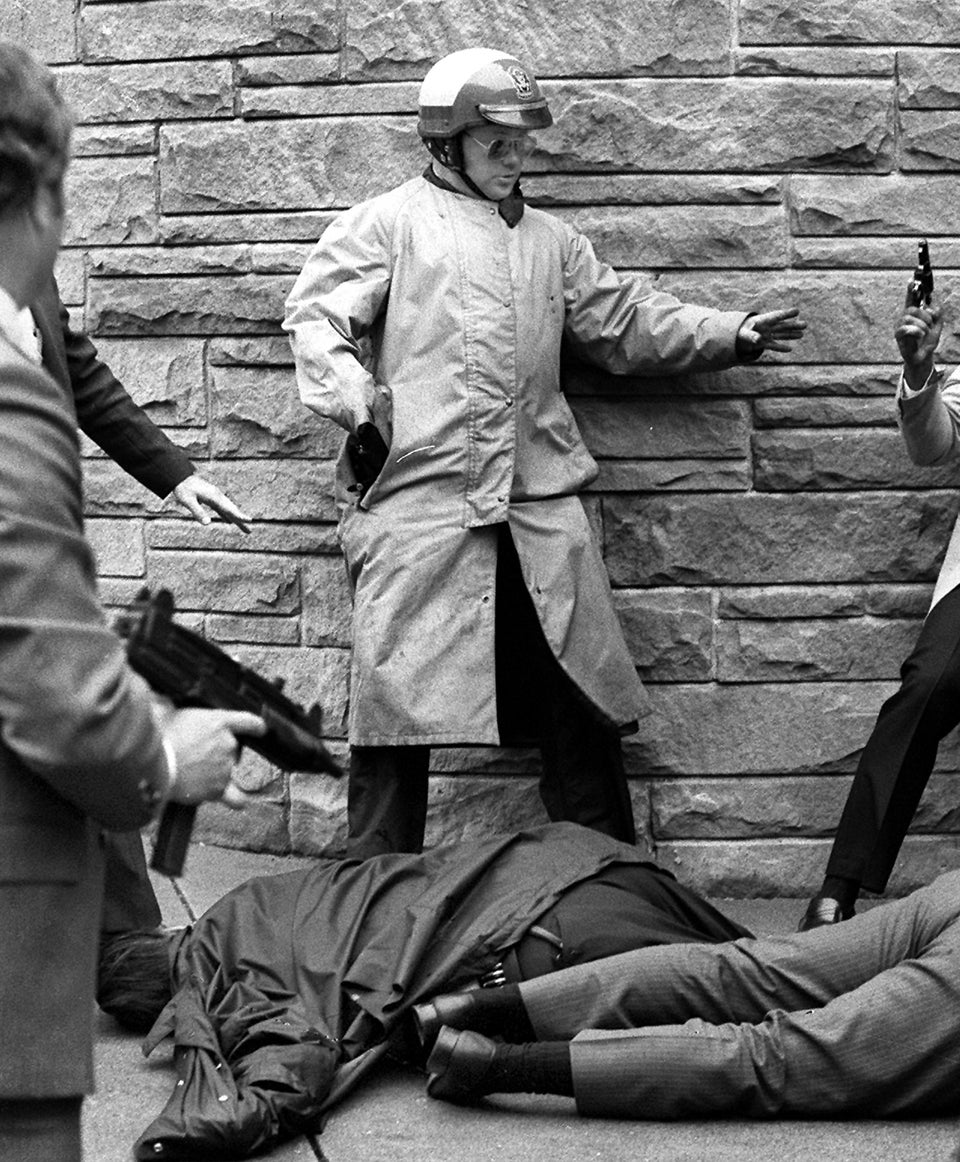 Pivotal Moments In The Federal Gun Control Debate
Popular in the Community