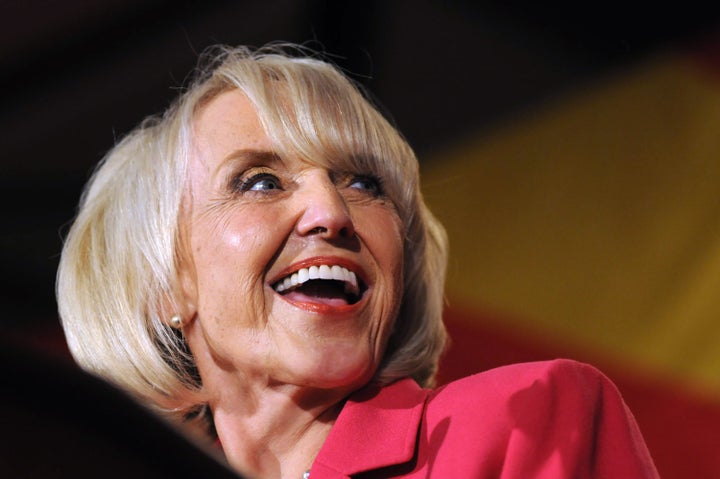 Arizona's state legislature is one step closer to passing bill which would create and fund a volunteer armed militia to patrol the border for undocumented immigrants.
On Wednesday morning, the law advanced through the House Military Affairs and Public Safety Committee on a 6-3 party-line vote, according to AZCentral.com. The bill will be vetted in the Rules Committee, and then go on to be debated on the floor of the House in weeks to come.
The state law, known as SB 1083, if passed, would instate the "Arizona Special Missions Unit" with a yearly price tag of $1.4 million dollars to taxpayers. The bill would need to pass through the Arizona State House and Senate, and be signed by Governor Jan Brewer to become law. According to AZCentral.com, if passed, Arizona would be the only state funding a militia devoted to border enforcement.
Governor of Arizona, Jan Brewer, has not yet publicly commented on the pending legislation, but in July of 2011 she signed into law SB 1495, a different bill in order to "free up the Governor of Arizona to establish the Arizona State Guard", in the words of the Arizona State Defense Force Foundation.
The new bill comes less than two years after the passage of Arizona's controversial SB 1070, which requires police in Arizona to question people about their immigration status if they suspect an individual is in the country illegally.
Both bills are part of movement to crack down on illegal immigration.
Proponents of the measures say the federal government has failed to fulfill it's role, and forcing Arizona to take action at the state level.
Republican Arizona Representative David Gowan told AZCentral.com that there is "overwhelming support from his constituents for the measure."
"I don't know how to do it any other way if the federal government doesn't have the will... I think the state's duty is to go down and secure that border so that our citizens are taken care of," he told AZCentral.com.
But some have their doubts. Isabel Garcia, the head of the Arizona Human Rights Coalition, says the measure may spell trouble for her state.
"The state of Arizona is facing a heavy economic crisis, lacks money in the schools and these people are thinking about giving more than a million dollars for a civilian militia," Garcia said in an interview with Efe.
Calling all HuffPost superfans!
Sign up for membership to become a founding member and help shape HuffPost's next chapter
BEFORE YOU GO