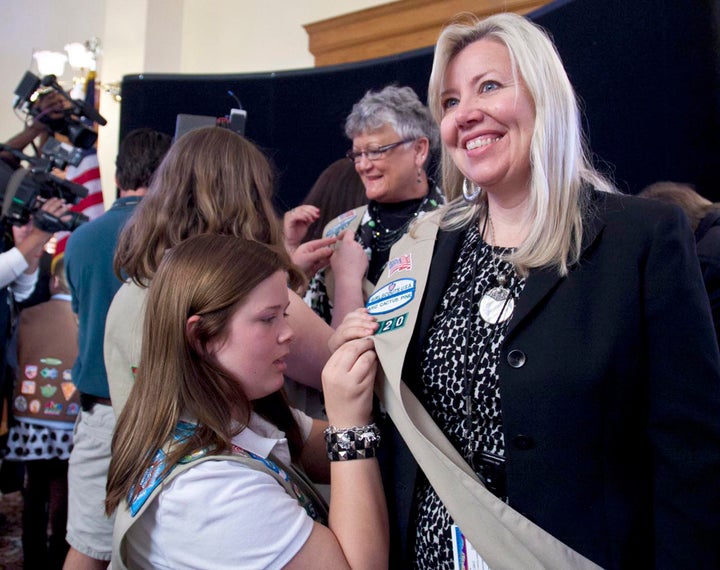 A sentence in the bill, which has passed the state House of Representatives and is pending in the state Senate, would establish a processing fee to handle women's claims seeking coverage under their employer's health insurance plan for the cost of birth control pills for other medical purposes. The bill would allow employers with religious objections to decline to cover birth control for the purpose of preventing conception. Employers would be required to pay the cost of the pills when they are prescribed for other medical reasons.
Republicans and Democrats are arguing about the precise interpretation of the controversial measure.
State Rep. Matt Heinz (D-Tucson), the bill's leading opponent, and other Democrats have said the language about providing records to a "corporation" for reimbursement indicate that the woman's employer would have access to private medical records. State Rep. Debbie Lesko (R-Glendale), the bill's sponsor, and other Republicans respond that the corporation in question would be the health insurer.
A review of the bill by the Arizona Republic concluded that the issue is up for debate and possible court interpretation if the bill becomes law.
Heinz, for his part, has also turned his attention to the processing fee. The fee appears in a sentence at the end of the reimbursement provision, which states that "a corporation may charge an administrative fee for handling these claims."
"The very idea that female employees who are responsibly taking care of their health with their physician cannot only be discriminated against by their employers, but can also be charged a fee -- it is beyond insulting. It is bad policy," Heinz told HuffPost.
He described the processing fee as another way to charge women for using birth control. Under the wording of the bill, women would pay for the pills first and then receive reimbursement, instead of having the costs paid upfront.
"It is a bizarre, twisted, weird mess," Heinz said of the bill.
Lesko did not return multiple voicemail messages left on her cellphone and at her Phoenix office.
Beyond the Democratic opposition, top Republicans in Arizona have expressed concerns about the bill. Sen. John McCain (R-Ariz.) has called for it to be killed, and Gov. Jan Brewer (R) has indicated that she has issues with it. But Lesko has continued to defend the bill, at one point last week hijacking a press conference led by Heinz and other Democrats.
"My bill does one thing and one thing alone," Lesko said at the press conference. "It allows an employer with religious objections to opt out of that mandate. It does not allow the employer to know anything about their employees' use of any type of medications. This has been a lie repeated over and over again by the Democrats."
Calling all HuffPost superfans!
Sign up for membership to become a founding member and help shape HuffPost's next chapter
BEFORE YOU GO