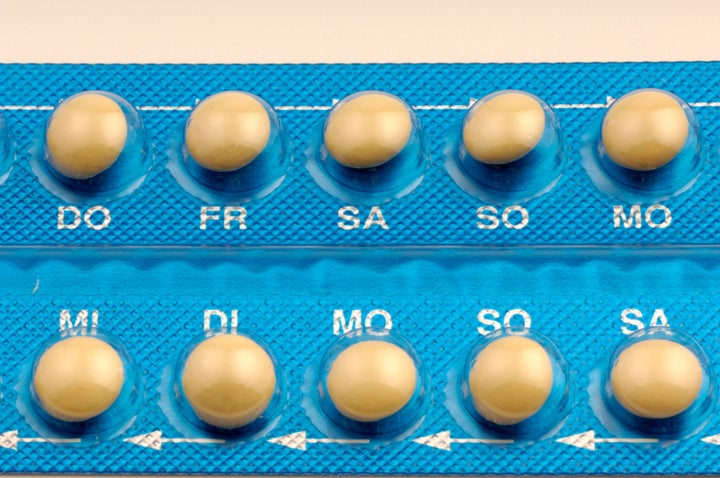 Unprecedented. That's what they're calling the GOP's most recent attack on women in Arizona. I'm calling it unthinkable.
There is a bill making its way through the Arizona state legislature that would require women to prove to their boss that they need birth control in order to treat a medical condition if they wanted their prescription to be covered by their insurer. That is outrageous. Women should never be forced to share personal information with their boss in order to have access to basic health care.
As if that wasn't bad enough, it goes even further. This bill also allows a woman's boss to fire her for using birth control as a contraceptive. Fired. For taking birth control. These Republicans are trying to take away women's rights and freedoms and we won't stand for it. This bill has, incredibly enough, already been passed in the Arizona State House and is now up for debate in the State Senate.
At EMILY's List we work to elect Democratic women at all levels of government -- including the state legislatures. This stream of regressive, extremist bills coming out-of-state legislatures recently only underlines the importance of that work. The more progressive, Democratic women we have in the state houses, working to defend these rights for our daughters and granddaughters, we can stop these bills from becoming laws. We can stop states from placing restrictions on women. We can stop our rights from being taken away.
Seventeen of the twenty states with the most women in their state legislatures require insurers to cover prescription drugs, including birth control. Some of these states are actually working to improve the quality of life for women, not trying to turn back the clock on our rights. When pro-choice Democratic women are at the table, the conversation changes, the outcomes for women change for the better.
Two EMILY's List heroes started their political careers in the very halls where this terrible piece of legislation is now being debated. Gabby Giffords and Ann Kirkpatrick both served in the Arizona state legislature, representing Arizona women at the state capital before they went on to defend the rights of women in Congress. We've also helped to elect five of the women currently serving in the Arizona state legislature -- two of whom have already voted against this bill in the House.
Strong pro-choice Democratic women are standing up for all women across the country when they push back against this right-wing agenda. We count on Democratic women up and down the ballot to defend our basic rights -- now more than ever. Democratic women in state houses and in Congress need reinforcements to fight back in this War on Women. It heartens me to know that we're on track to train well over 1,000 women to run for state and local offices through EMILY's List's Political Opportunity Program this election cycle. These women are the future leaders who will help stop these outrageous pieces of legislation.
Popular in the Community