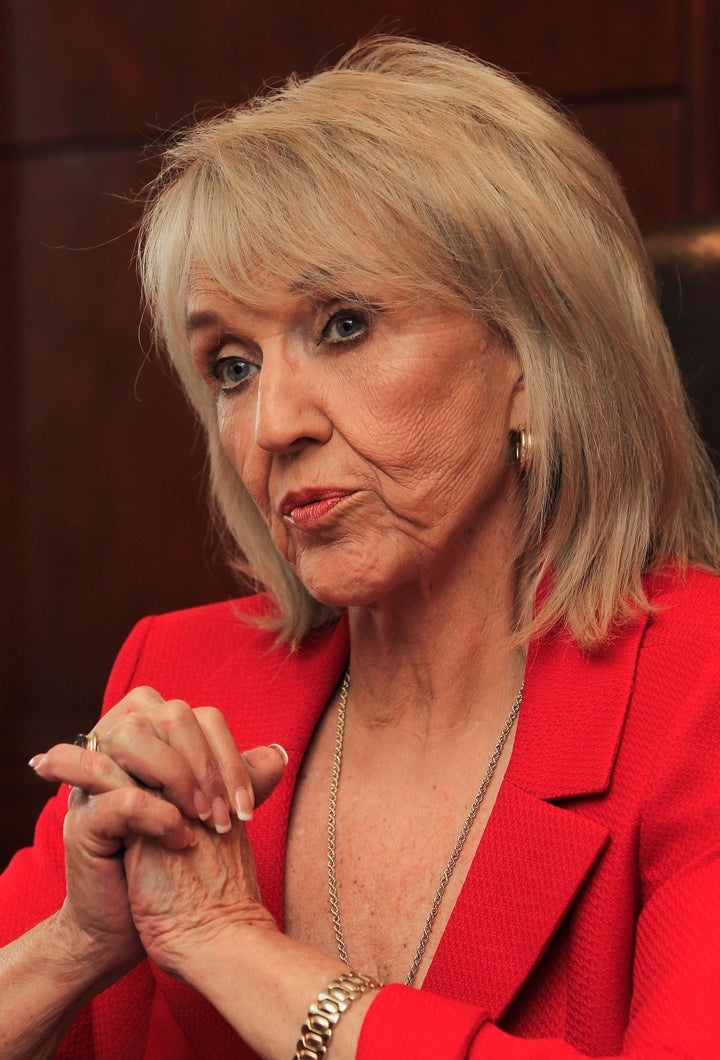 Republican lawmakers in Arizona have reintroduced legislation requiring presidential candidates to prove their U.S. citizenship, this year without a controversial amendment that led Gov. Jan Brewer (R) to veto the original bill.
Last spring, Brewer vetoed the legislation, which would have made Arizona the first state to pass a proof-of-citizenship requirement for candidates. The governor specifically opposed an amendment that would have required candidates who could not provide a birth certificate to instead provide "baptismal or circumcision certificates, hospital birth records and other documents" in order to get on the state's ballot.
Brewer said the legislation went "a bridge too far."
"I never imagined being presented with a bill that could require candidates for president of the greatest and most powerful nation on earth to submit their 'early baptismal or circumcision certificates,'" she said. "This measure creates significant new problems while failing to do anything constructive for Arizona."
The new version of the bill was introduced by state Rep. Carl Seel (R-Phoenix) earlier this year, without the maligned circumcision or baptism certificate requirement. When that bill failed to gain traction, Seel's birther language was tacked on to a separate health care proposal that cleared the House last week. This legislative move was spearheaded by state Sen. Judy Burges (R-Sun City West), who introduced last year's bill and has been an ally of Seel's in the birther push.
Seel and Burges' bill was approved by a Senate committee on Wednesday. The bill will have to clear another committee before the Senate votes on the measure.
If made into law, the bill would require candidates to sign a sworn affidavit that they are eligible for office. The requirement would also require national party chairs to sign on behalf of their candidates. If found to be ineligible, candidates and their party's chair could be charged with perjury.
REAL LIFE. REAL NEWS. REAL VOICES.
Help us tell more of the stories that matter from voices that too often remain unheard.
BEFORE YOU GO