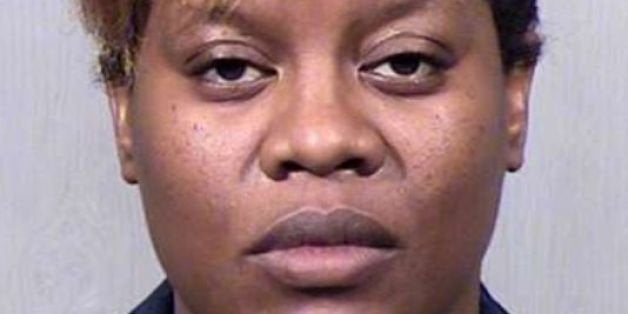 PHOENIX, Jan 8 (Reuters) - An Arizona campus police officer who came under scrutiny after he scuffled with an English professor he had stopped for jaywalking last year has been told the university intends to fire him, his lawyer said on Thursday.
Officer Stewart Ferrin has been on administrative leave since July following the struggle with Arizona State University assistant professor Ersula Ore that was captured by a dashboard camera on the officer's car.
Ferrin was told on Wednesday that Arizona State University intends to terminate his employment effective Jan. 21, stemming from the incident last year near the campus and for other unrelated complaints, said attorney Mel McDonald.
"This is an outrageous termination," McDonald said, adding that Ferrin had acted properly and saying he would vigorously fight the termination. "We're going to be going to war on this one."
The university said in a statement that its review of Ferrin's performance "has entered the phase in which the department will make a final determination about whether discipline is warranted." Spokesman Mark Johnson declined further comment.
The blurry video that night showed Ferrin stopping Ore, who is African-American, and ordering her to show her identification before a struggle ensues as he tries to handcuff her. The two are seen wrestling to the ground, and at one point, the recording appears to show Ore kicking Ferrin.
Ore has claimed self-defense and says the officer used excessive force and violated her civil rights. A preliminary probe by university police found claims of excessive force or racial profiling as unfounded and asked the FBI to determine whether any civil rights were violated.
Ore was ultimately sentenced to nine months' probation and ordered to perform 50 hours of community service under a plea deal in which she pleaded guilty to one misdemeanor count of resisting arrest.
An FBI spokesman said on Thursday that the agency turned over its investigation to federal prosecutors, who declined to file any charges. (Editing by Cynthia Johnston and Ken Wills)
REAL LIFE. REAL NEWS. REAL VOICES.
Help us tell more of the stories that matter from voices that too often remain unheard.