The Arizona Department of Education is raising objections to a delayed, court-ordered multicultural course offering in Tucson public schools, where a controversial Mexican American Studies curriculum was outlawed by the state legislature two years ago.
While ADE (Arizona Department of Education) is supportive of TUSD's efforts to develop curriculum that serves the needs of its students, the department must also be mindful of any potential violation of A.R.S. §15-112, particularly subsection (A), paragraph (4), which expressly prohibits courses that "Advocate ethnic solidarity instead of the treatment of pupils as individuals." Strict adherence to a policy that ties each lesson in the proposed curriculum to the state's academic standards, combined with a thorough and transparent curriculum review process, will minimize any potential for future issues.
Ensure multicultural courses meet the requirements of A.R.S. §15-112 and the Unitary Status Plan by developing courses of study that provide a balanced presentation of diverse viewpoints on controversial issues along with creating a positive and inclusive climate that encourages respect and understanding among students from diverse backgrounds.
"It is not premature," Rene told the paper. "TUSD is under federal court order and mandated timeline to create classes with this specialized curriculum and we are moving forward to meet that order."
TUSD has sent revised proposals for multicultural classes in history and government to the state for review.
Before You Go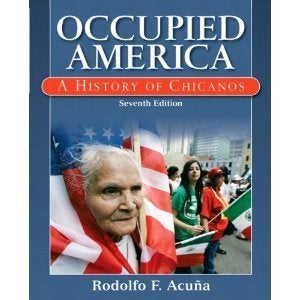 Latino Books Once Banned In Arizona
Popular in the Community