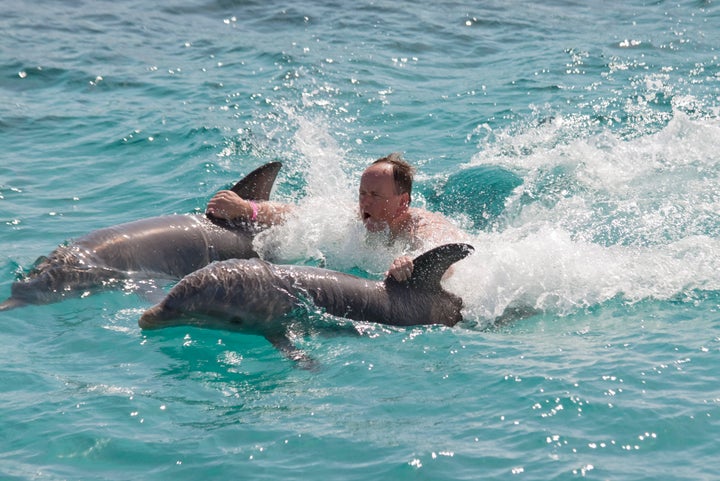 A plan to open a $20 million dolphin park in the Arizona desert has drawn the ire of environmentalists and sparked a massive online petition.
Dolphinaris, a Mexico-based wildlife parks chain, announced plans to open a U.S. outpost earlier this year. If opened, guests could swim with and ride up to a dozen of the marine mammals living in a million gallon tank near Phoenix -- hundreds of miles from the nearest ocean.
More than 100,000 people have signed the online petition urging the dolphinarium's parent company, Ventura Entertainment, to abandon the plans, even though construction is due to be completed by the end of the summer.
"Dolphins -- as oceangoing mammals -- are NOT meant to spend their precious lives in the desert," the petition reads.
"Because they do so well in human care, Phoenix is a perfect destination," Grey Stafford told Arizona's Fox 10. "We have some 5 million residents and tourists each year, so it's a great audience to reach out and educate and inspire young people of all ages about the need to protect and preserve our ocean."
The Huffington Post has reached out to Dolphinaris for comment.
Before You Go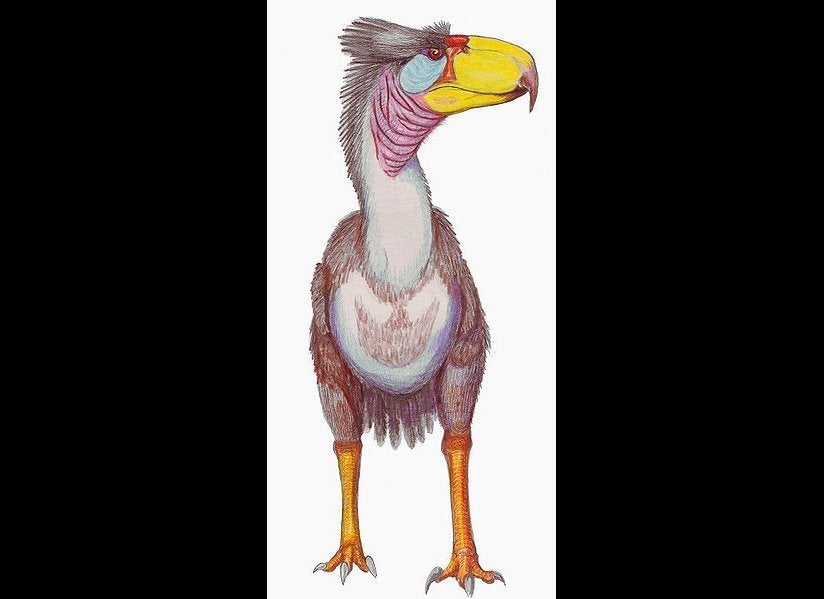 Extinct Prehistoric Animals
Popular in the Community