 Unsuccessful GOP presidential candidate Mitt Romney may have thought Arizona's E-Verify law was a model for the nation, but the state's businesses don't seem to like it.
Small businesses are the least likely to run checks on applicants, with only 19 percent having registered, according to the Yuma Sun.
Kansas Secretary of State Kris Kobach, who served as Romney's immigration adviser during the 2012 presidential campaign, helped write Arizona's E-Verify law, according to Yahoo News. During a GOP primary debate in Mesa, Arizona, in February, Romney called the law a model for the country.
"You know, I think you see a model in Arizona," Romney said during the debate. "They passed a law here that says -- that says that people who come here and try and find work, that the employer is required to look them up on E-Verify."
Before You Go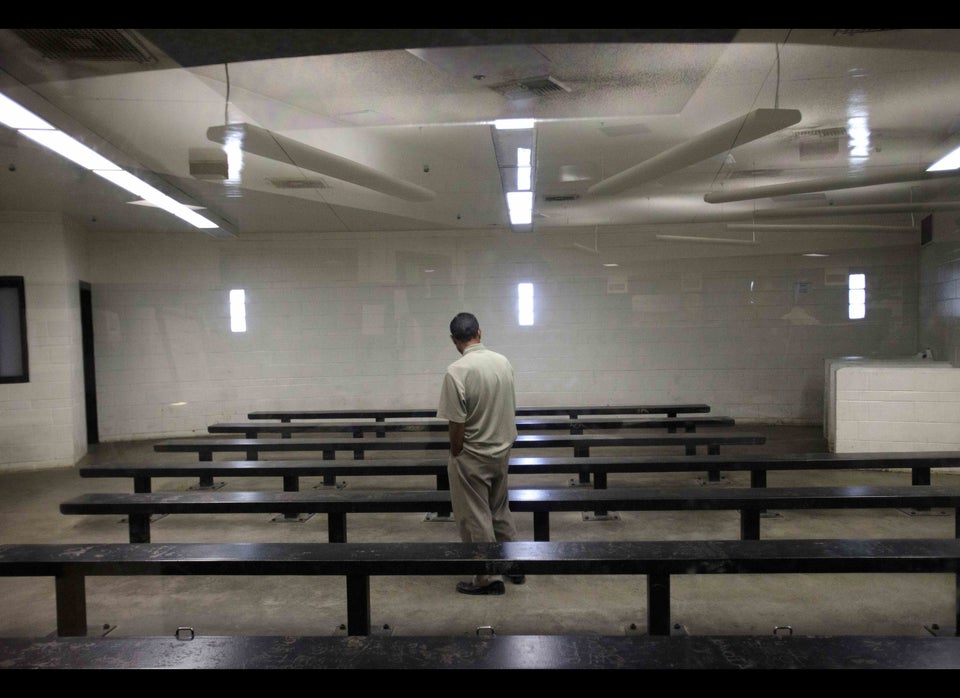 Immigrant Detention
Popular in the Community