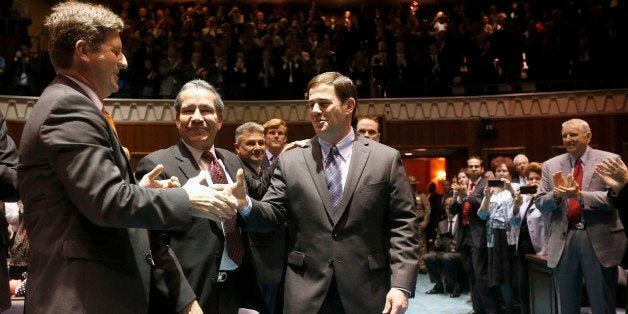 WASHINGTON -- If you don't like it, you can leave.
That's essentially what three University of Arizona students said state Sen. Kelli Ward (R) told them during a private discussion over a proposed $75 million state funding cut to higher education.
"To paraphrase her, she told me I was acting entitled and that I was asking for too much and that I had to bite the bullet," remembered one of the students, Kyle Blessinger. (Ward told The Huffington Post that she remembered the meeting, but did not address whether she recalled telling Blessinger that he was acting out of self-interest.)
Their meeting seemed to have little effect on Ward, who was one of the legislators who agreed Saturday to a budget that reduces state spending for higher education by about 14 percent, or $99 million. The budget scales back funding for the state's flagship universities, Arizona State University and the University of Arizona, and eliminates state money completely for several community colleges.
The office of Arizona Gov. Doug Ducey (R) said that the reductions were necessary to shrink the state's budget deficit.
"We can't spend money that doesn't exist and that we don't have," Ducey spokesman Daniel Scarpinato told HuffPost. "When faced with a $1.5 billion budget deficit, [Ducey] happens to think that it's a good idea for the state budget to be balanced. He ran on that."
The governor could sign the budget as soon as next week.
The legislature finally passed the budget package 16-13 Saturday morning -- after what the Arizona Republic called a "nightlong marathon" -- and just three days after Ducey unveiled his proposal to the GOP in closed-door meetings.
Some lawmakers complained they didn't have enough time to review the bills, while several moderate Republicans argued the cuts to higher ed went too far.
State Democrats expressed frustration with Ducey's budget.
"Very conservative members are happy that this is the most fiscally conservative budget they have seen during their time here," state Sen. Katie Hobbs (D) told HuffPost.
Since the recession began in 2007, Arizona has dramatically reduced funding for public universities. According to funding data compiled by the Center for American Progress, Arizona decreased funding for higher education by over 32 percent during the recession, a larger percentage than any other state. Over the past several years, tuition rose more than any other state while spending per student dropped.
Bucking the trend, several Republican governors are now attempting to lower deficits by targeting university appropriations. In Wisconsin, Gov. Scott Walker wants to curtail spending on public universities by $300 million over two years, the deepest reduction in state history. Democratic legislators in neighboring Illinois are fighting Gov. Bruce Rauner's proposed $387 million cut to higher education, while Louisiana Gov. Bobby Jindal is considering eliminating a dozen tax refunds that mostly benefit businesses, a plan would still leave the state's public universities $211 million below last year's funding levels.
"The budget will hurt most those hardworking, lower-income students who most can benefit from a college education in Arizona," said Gary Rhoades, director of the education department at the University of Arizona. "But it will also hurt middle-class Arizonans who will see increased tuition and fees and reduced access to Arizona universities that will be admitting more out-of-state students who pay far higher tuition rates."
Minimizing funding could have a long-term economic impact. Higher education researchers worry that cuts will lead to lower graduation rates for in-state students, suppressing wages for non-graduates and encouraging businesses to seek more educated employees in other states.
"The budget proposal will drive the state's universities to raise tuition and to chase more out-of-state students," Rhoades said. "These out-of-state students are less likely to stay in the state when they graduate and to contribute to the quality of life and tax base of the state."
In Arizona, sustained funding decreases have led some university officials to quietly plan for a future with no state funding at all. Ducey and Republicans in the state legislature are opposed to tax hikes, and voter-approved restrictions to the budget keep many areas off-limits, funneling cuts towards higher ed.
"[State funding] won't be literally zero, but it will be so tiny that it's not really a part of the budget," said Ozan Jaquette, a professor of educational policy at the University of Arizona. "That is sort of the reality that we are often told to prepare ourselves for in the long run. We have to be able to find a way to survive completely independently of state support."
Zach Brooks, a University of Arizona graduate student who lobbied legislators to remove the higher ed cuts, worried that the state would make it harder for students to get an education.
"These are anti-tax people, but they're going to tax Arizona students, because they're going to have higher tuition and more fees to pay and more loans to take on because of these cuts," Brooks said. "These anti-tax people are tax people in another name."
To take action on pressing education issues, check out Global Citizen's widget below.
Before You Go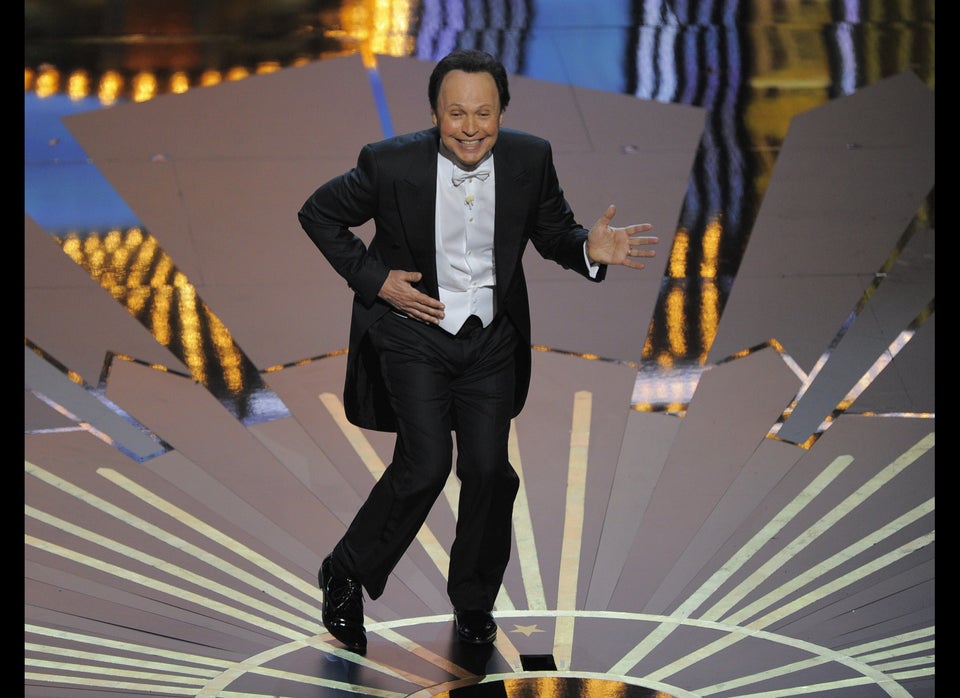 Celebrities Who Attended Community College
Popular in the Community