The manager of an Arizona gun range where a 9-year-old accidentally shot and killed an instructor who was showing her how to use an automatic Uzi defended his operation on Wednesday, telling MSNBC's Chris Hayes that hundreds of children have handled weapons at the range without incident.
Charles Vacca, a 39-year-old instructor at Arizona Last Stop's Bullets and Burgers outdoor shooting range, was killed Monday when a 9-year-old girl lost control of the Uzi she was learning to fire. Police later released a cell phone video of the moments leading up to the fatal shooting, showing the girl firing the weapon several times with Vacca standing to her left. The girl then lost control of the gun's recoil and accidentally fired at least one shot into the instructor's head. Vacca was pronounced dead at a nearby hospital. A Mohave County official said Wednesday that prosecutors did not anticipate charges to be filed against the girl or her family.
Sam Scarmado, who owns and operates the gun range, appeared on MSNBC's "All In With Chris Hayes" Wednesday to discuss the incident.
"We're having a policy review on what went wrong up there," Scarmado said. "We've never had an injury of any type. Not even a Band-Aid injury."
Scarmado, who said all his instructors are former military or law enforcement, explained that he currently allows children 8 years old and up on the range, adding that the girl involved in Monday's fatal shooting would have likely been allowed to shoot at any other range in the region.
"This was a very mature young lady, and something she wanted to do and her parents her treating her," he said of the 9-year-old. "This was something that was high on her bucket list to do, and her parents took her out to do what she was going to do."
Hayes asked Scarmado how he would respond to critics who say young children shouldn't be allowed to fire automatic weapons.
"We've probably had a 100,000 people shoot on our two ranges combined," he said. "And we've had, of that, probably 1,500 to 2,000 of them have been kids. The kids rent a lot of automatic weapons, we do birthday parties for children here, we do bachelor, bachelorette parties at both facilities. We're part of the Las Vegas entertainment industry. ... If there wasn't a large demand for it, we wouldn't do it."
He added that he has no plans to close his business, but is considering imposing a minimum height for children.
"We're reviewing the policy, the age," he said. "Of course we're not going to close the range, obviously. We're not going to stop the range operation or the rental of automatic weapons whatsoever. ... What we're kind of kicking around right now is like at Disneyland, if you're not this tall you can't shoot."
Watch the full interview above.
Before You Go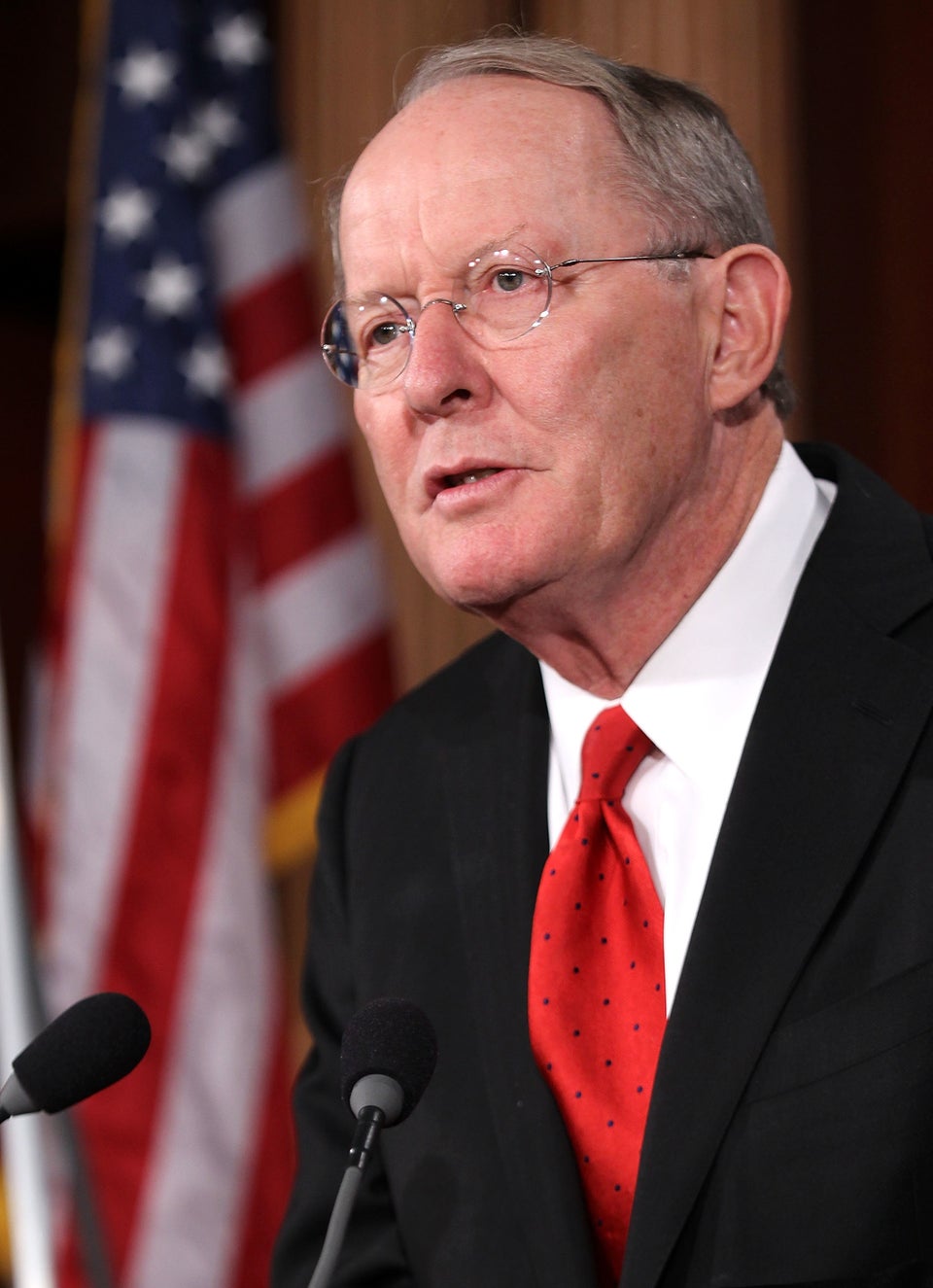 Senators Who Voted NO On Background Checks
Popular in the Community