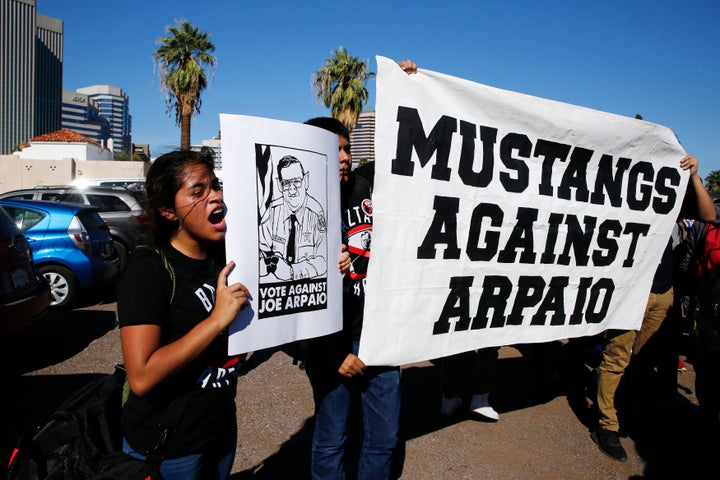 "Joe Arpaio's got to go!" students from North High School chanted while following a pickup truck carrying a blow-up effigy of the controversial sheriff wearing prison garb and handcuffs, MSNBC reported.
Students at Maryvale High School, located about 8 miles west of North High, also walked out of class, local news station ABC 15 reported. Aerial footage showed hundreds of students gathered along a roadway and waving banners, including one that read "Maryvale against Arpaio."
Polls indicate that Arpaio is trailing behind Democratic challenger Paul Penzone.
CORRECTION: A previous version of this post said Maryvale High School is east of North High School. It is west.
Before You Go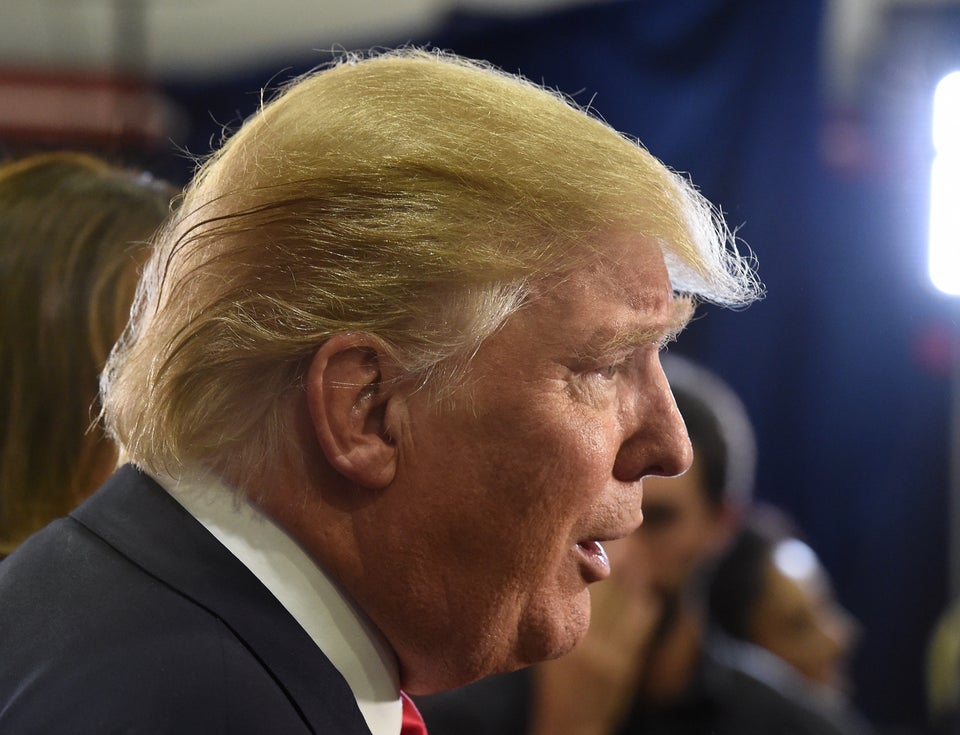 How Donald Trump Talks About Undocumented Immigrants
Popular in the Community