A program in Phoenix, Arizona, is helping the city's homeless population address one of the biggest obstacles to its quest for self-sufficiency: lingering fines and warrants, often for low-level violations.
The third Tuesday of every month, "homeless court" is convened inside the Lodestar Day Resource Center on the Human Services Campus, a one-stop-shop facility where Phoenix's homeless can access a range of services from both public and private entities.
The Maricopa County homeless court was established in 2006 with the goal of helping homeless individuals resolve their outstanding fines and warrants for victimless, misdemeanor offenses which would otherwise serve as an obstacle to their finding housing and employment.
In order to qualify for having fines and warrants waived, participants must demonstrate their commitment to ending their homelessness. All applicants to the program must already be connected to a qualified service provider and be in transitional housing, actively seeking employment and completing community service, all of which counts as credit toward paying off their fines. Applicants also can not have any prior felonies within the past decade, excluding drug or DUI convictions, and background checks are performed.
Clearing even a few hundred dollars in fines can make a big difference to those who use the court. This week, the Arizona Republic featured one man, 31-year-old Kurt Firestone, who had been homeless for 15 years, struggling with drug addiction for some of that time and even contemplating suicide. He told his story to the judge overseeing a recent homeless court session.
"I was sick and tired of the world. Doing drugs didn't really get me high anymore. I was just all hurt and stuff," Firestone told the judge, according to the Republic. "Didn't see any reason to live."
Now sober and staying at a residential drug treatment center, Firestone is on his way to a more stable life, eating better and taking part in job training programs. He cleared up $222 in traffic fines in the unique court. His brother, Robert, was dealing with many of the same problems and cleared up $4,000 in fines the same day.
Such programs have been shown to have a tremendous impact. A 2001 evaluation of the San Diego homeless court found that the program "exceeded its expected benefits" to participants, not only resolving a large number of outstanding cases, but also reducing their fear of law enforcement and improving their access to the court system. Without the program, many participants admitted they would not have shown up in court.
In addition, the evaluation found a cost benefit to the criminal justice system thanks to the homeless court reducing the number of court appearances and possible jail bookings that may otherwise have prompted cases being resolved. Further, those who participated in homeless court were less likely within 90 days of their hearing to have additional contact with law enforcement when compared to a control group who had not taken part in the program.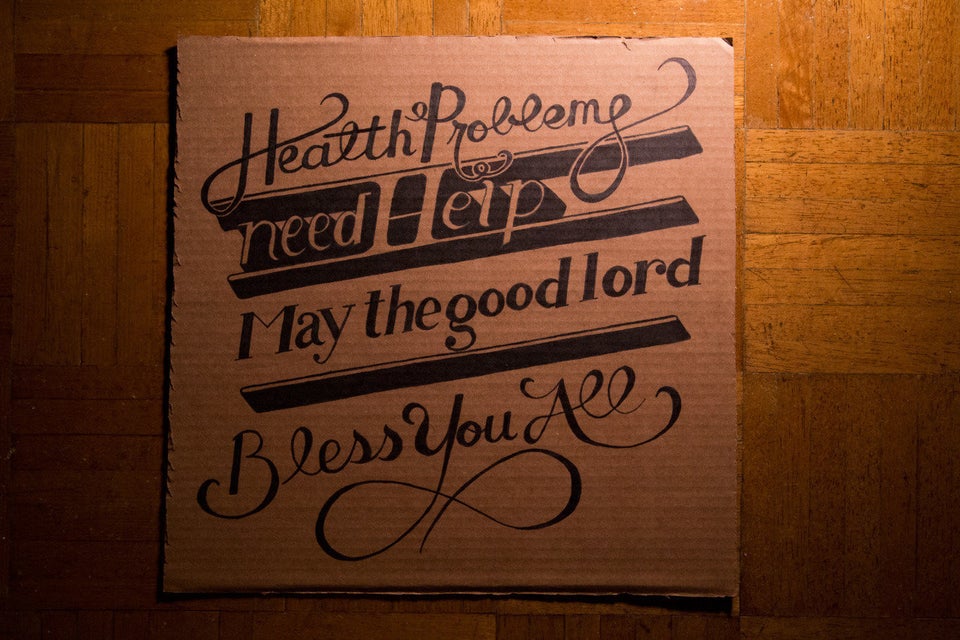 Artist Redesigns Signs For Homeless People
Related
Popular in the Community