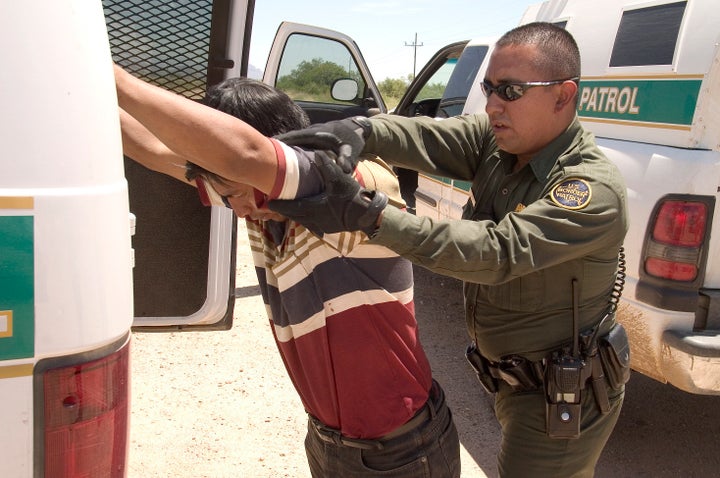 WASHINGTON -- Illegal immigration has fallen precipitously and border enforcement is at an all-time high, but that's hard to tell from statements Republicans blasted out Monday after the Supreme Court struck down much of Arizona's immigration law.
The court let stand the provision requiring local law enforcers to demand immigration papers from those whom officers reasonably suspect are in the country without authorization, but threw out three provisions of the law that made it a crime to be in the United States without documentation.
Many Republicans hammered the White House for fighting the now-unconstitutional law, saying it distracted from securing the border.
"Illegal immigration is one of the biggest crises facing our nation," said Rep. Phil Gingrey (R-Ga.). "Given the Obama administration's refusal to secure our borders, it is of paramount importance that states be able to address the issue in their local communities."
"The Arizona law was born out of the state's frustration with the burdens that illegal immigration and continued drug smuggling impose on its schools, hospitals, criminal justice system and fragile desert environment, and an administration that chooses to set enforcement policies based on a political agenda, not the laws as written by Congress," said Arizona Republican Sens. Jon Kyl and John McCain in a joint statement. "We will continue our efforts on behalf of the citizens of Arizona to secure our southern border."
"It's time for the federal government to step up to its constitutional responsibility to secure our borders," said former GOP White House contender Rick Santorum.
"Throughout the past three years, President Obama and his administration have ignored our immigration laws and have encouraged more illegal immigration by their actions," said Rep. Lamar Smith (R-Texas). "President Obama has abused his executive branch authority to allow potentially millions of illegal immigrants to live and work in the U.S."
But statistics on illegal immigration and border enforcement tell a different tale.
According to the most recent year-end reports from Customs and Border Protection, Border Patrol apprehensions fell to 340,252 in 2011 -- a 53 percent drop since 2008, when nearly 724,000 border-crossers were nabbed.
At the same time, the number of border agents hit a high of 21,444, according to CBP. Most agents -- 18,500 -- now are on the Southwest border. There were about 10,000 agents total in 2004.
Even with fewer targets, patrols in the Southwest dramatically boosted the amounts of drugs, guns and cash seized over the last three years compared to 2006 through 2008. Seventy-four percent more money, 41 percent more drugs, and 159 percent more weapons, according to the Department of Homeland Security.
And, in spite of the crime allegations, DHS said that according to 2010 FBI reports, violent crimes in the Southwest border states dropped by an average of 40 percent in the last two decades. Since 2008, crime rates have fallen in each Arizona, California, New Mexico, and Texas.
Part of the reason for that progress is funding for border security, which Congress has consistently boosted, most recently in 2010, passing a bill by Sen. Chuck Schumer (D-N.Y.) that sent $600 million to border enforcement.
Another factor driving down illegal immigration is the poor economy. Migration from Mexico has recently reversed, with more Mexican immigrants leaving the United States. Record deportations under Obama, whose administration shipped nearly 400,000 undocumented immigrants out of the country last year including many with criminal records, also is a factor.
Michael McAuliff covers politics and Congress for The Huffington Post. Talk to him on Facebook.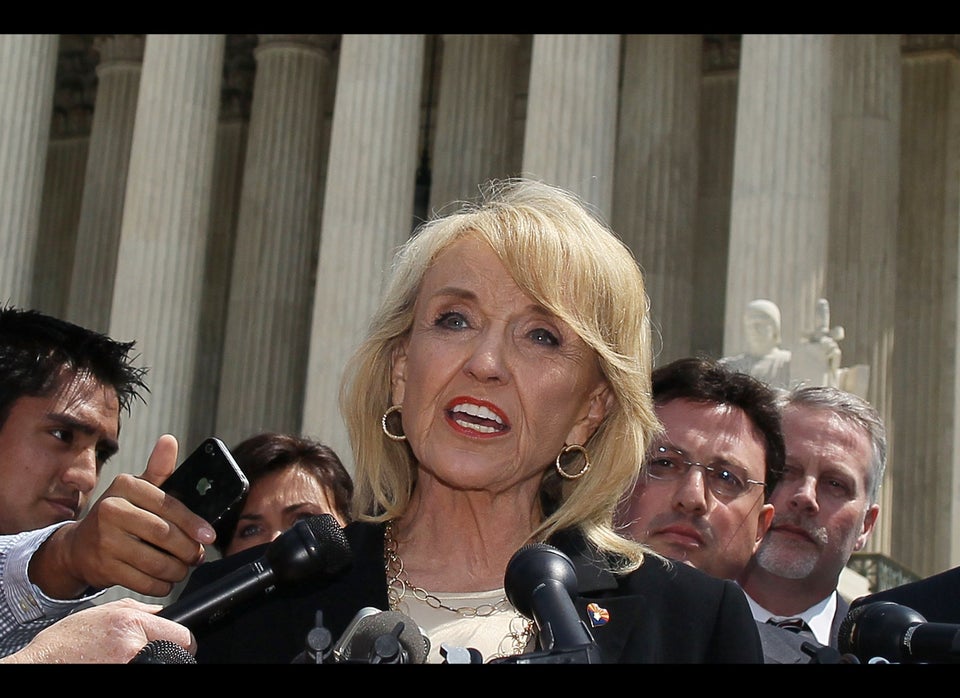 Political Reaction To SB 1070 Ruling
Clarification: The article has been revised to clarify the scope of the section of the Arizona law that the Supreme Court held.
Popular in the Community