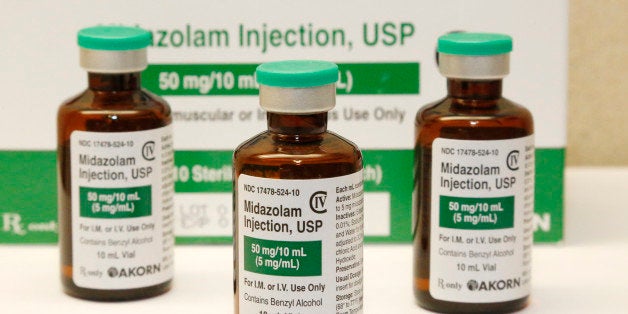 Death penalty states are continuing to deal with the fallout after a major U.S. drug manufacturer announced that it will no longer sell corrections departments a sedative used for lethal injections. The company also asked departments to return any supply of the drug they had purchased.
The Arizona Department of Corrections confirmed to the Arizona Republic Tuesday that Akorn, an Illinois-based drug company that manufactures midazolam, asked the department to return the supply it purchased in 2014. The sedative -- which is commonly given prior to surgery -- is the first drug used in three-drug lethal injections, while states with a single-drug protocol commonly use the sedative pentobarbital.
A spokesman with the Alabama Department of Corrections also confirmed to The Huffington Post Wednesday that "our department did receive a letter" from Akorn. However, he would not say whether any of the department's midazolam supply had been purchased from Akorn, and therefore whether it had returned any chemicals to the manufacturer.
Akorn strongly objects to the use of its products to conduct or support capital punishment through lethal injection or other means. To prevent the use of our products in capital punishment, Akorn will not sell any product directly to any prison or other correctional institution and we will restrict the sale of known components of lethal injection protocols to a select group of wholesalers who agree to use their best efforts to keep these products out of correctional institutions.
The same day, the company also sent letters to attorneys general and the heads of corrections departments in death penalty states like Kentucky and Alabama, requesting they return any remaining supply of drugs procured through Akorn for a refund.
Neither Akorn nor the Arizona Department of Corrections immediately returned requests for comment.
Professor Rick Halperin, director of the Human Rights Program at Southern Methodist University in Texas, told The Huffington Post that it's unlikely that departments will actually send back the Akorn products, especially since the drug company has no authority to enforce the request.
"I'd be shocked if they complied with it. I think it's naive to think that states would return that drug if they're hell-bent on killing people with it," Halperin said. "I don't think any states are going to suddenly find the moral conscience to willingly return a supply of [hard-to-find] drugs."
Despite the controversy, the role of midazolam drug manufacturers in the lethal injection debate could soon become irrelevant: In just one week, the U.S. Supreme Court will hear arguments on whether midazolam can be legally used in executions at all.
Halperin said drug manufacturers getting ahead of the SCOTUS decision "makes good press" and the intentions may be good, but it's "too little, too late."
Drug companies should have stopped supplying prisons long ago, Halpern said. "They should have had some professional ethics long before this," he said. "Where was this morality on their part decades ago? I don't think the good intention of drug manufactures now in 2015 lets them off the hook."
Related
Before You Go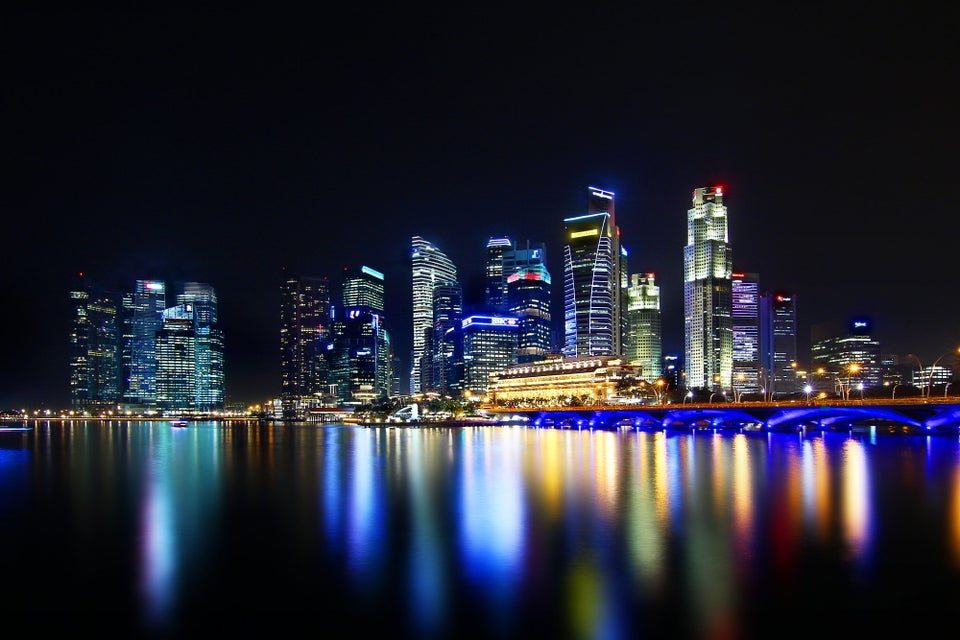 10 Weird Product Bans Around The World
Popular in the Community