 Arizona will participate in the expansion of Medicaid, Gov. Jan Brewer said Monday in her State of the State address, making her the third Republican governor to agree to one of the key components of President Barack Obama's health care reform.
Brewer said that if she did not accept the Medicaid funds for Arizona, other states could claim those federal dollars and create jobs that otherwise would be created in Arizona. Fellow Republican governors Susana Martinez of New Mexico and Brian Sandoval of Nevada also plan to expand Medicaid to anyone who earns up to 133 percent of the federal poverty level, which is currently $14,856 for an individual.
But 10 other Republican governors have already decided not to participate. The Supreme Court's 2012 ruling that affirmed Obama's health care law allows states to refuse to take part in the Medicaid expansion.
Although Brewer has been a consistent opponent of Obamacare, she acknowledged Monday that the law is now an unavoidable reality and that Arizona would be worse off turning down the federal dollars that will come with broadening Medicaid.
"Try as we might, the law was upheld by the United States Supreme Court," Brewer said. "The Affordable Care Act is not going anywhere, at least not for the time being."
The Arizona governor said the federal funding would help pay for some individuals already covered by the state's Medicaid program and provide some protection for the state's rural hospitals.
While Arizona is moving ahead with the expansion of Medicaid, Brewer declined to take part in another key aspect of Obamacare. In November, she notified the Obama administration that Arizona would not establish a state-run health insurance exchange. These exchanges will be the gateways for individuals and small businesses to comparison shop for health benefits and to learn whether they qualify for financial assistance or Medicaid coverage. Arizona is one of 25 states in which the federal government will have to set up the insurance exchange.
In announcing her decision to lawmakers in Phoenix, Brewer emphasized her continued concern that the federal government may cut back on its share of financing the Medicaid expansion and said she would put plans in place to protect the state's budget. Under Obamacare, the federal government will pay the full cost of covering newly eligible individuals from 2014 to 2016, and then will scale back funding to 90 percent by 2022.
"As I weighed this decision, I was troubled that a future president and Congress would reduce matching rates," Brewer said. "Together with my team, I have crafted a plan that addresses both of those concerns and safeguards Arizona."
Brewer's plan includes what she described as a "circuit breaker," which would automatically shrink the state's Medicaid program in the event that the federal government were to decrease funding.
"I will not allow Obamacare to become a bait and switch," she said.
Brewer placed her decision on Medicaid in the context of the main economic development theme of her speech. She told lawmakers that she did not want to forfeit the federal funds to other states that have agreed to expansion, singling out such neighboring states as California and Colorado. She said that the Medicaid expansion, which she described as "just slightly beyond" what voters had previously approved, would insert $2 billion into the Arizona economy.
She also promoted Arizona's Medicaid expansion plan as "the gold standard" for the nation.
Brewer continued to emphasize her opposition to the Affordable Care Act but told legislators that the state could not oppose the federal government on all aspects of the health care law.
"We cannot wag our finger at the federal government," Brewer said, reminding lawmakers of her famous meeting on an airport tarmac with President Obama last year. "Trust me, I tried that once."
Arizona House Minority Leader Chad Campbell (D-Phoenix) told The Huffington Post that Democrats are "encouraged" by Brewer's decision. He said that the party still plans to look at the details of her Medicaid plan, but that what the governor outlined in her address was a good step for the state.
Brewer and Campbell, a potential 2014 gubernatorial candidate, have had a frosty relationship over the past two years. Noting that the Medicaid expansion was pushed by the state's business community, along with Democrats and moderate Republicans, Campbell said he hopes that the governor is willing to work with them in a "constructive fashion" to pass the plan through the GOP-controlled legislature, which has been led by Tea Party loyalists.
"The only people opposed to this is the ideological far right and the Tea Party," Campbell said. "This is about economic development for the state. Rejecting this will destroy the hospital system."
Before You Go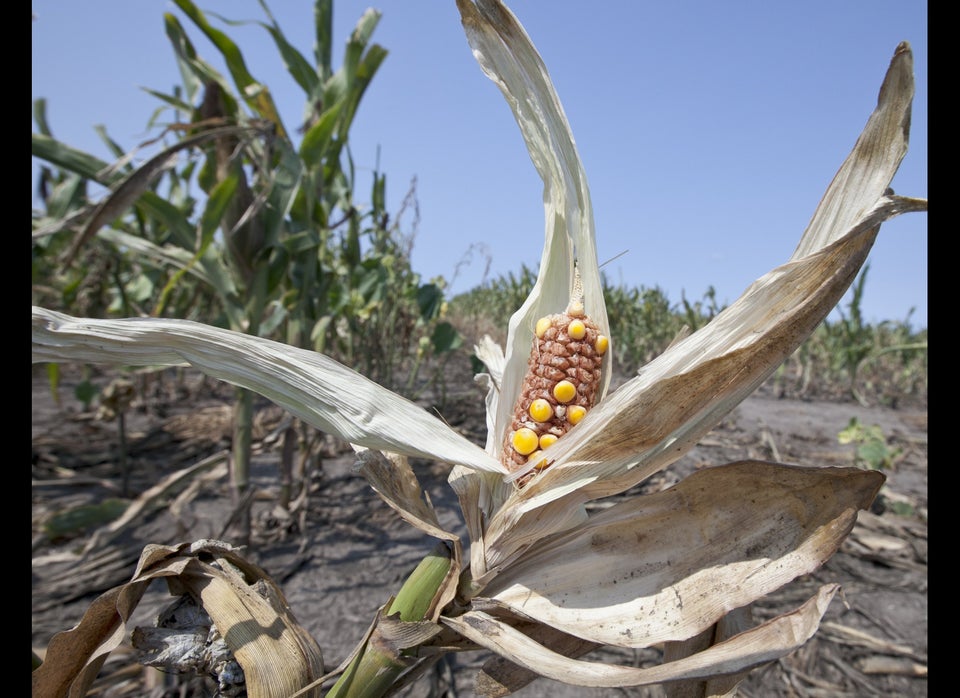 States With Medicaid Policies That Hurt The Poor
Popular in the Community