Jonathan Lowe's Monday can only be described as crappy.
Lowe, a newsman for KPHO in Phoenix, was arrested on charges of public defecation while on the job.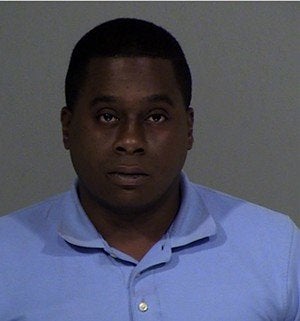 Police arrested Lowe in Goodyear, Arizona after he allegedly pooped on the lawn belonging to a criminal suspect whose story he was covering for the station.
"Lowe chose to use the front yard of a residence to relieve himself," Goodyear Police Department spokeswoman Lisa Kutis told the Phoenix New Times. "An onlooker from across the street called it in to officers. They approached him, he said he'd had to relieve himself, and they arrested him."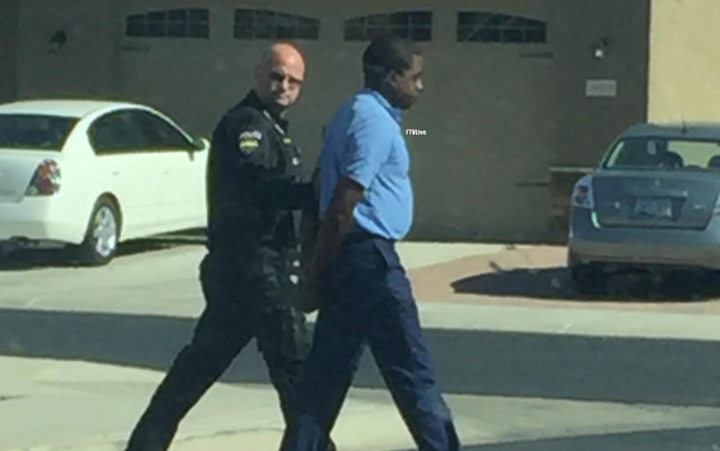 Lowe was handcuffed, taken to the police station and booked on charges of "public urination or defecation," a Class 1 misdemeanor punishable by a fine of up to $2,500 or six months in jail, according to the paper.
A police source told the paper he was suspected of defecating, not urination.
Lowe was released on his own recognizance. A spokeswoman at KPHO TV says he is no longer employed there.
The station has not reported on the arrest, nor has any other local media, which perplexed FTVLive editor Scott Jones.
"We will bet that if the Phoenix Mayor was arrested for pooping in someone's yard and KPHO had video of the arrest, they would run the story before getting their hands on the report," he said.
A story about a TV journalist accused of pooping on a lawn is pretty bizarre, but it gets stranger.
The story Lowe was covering at the time was an update on a man accused of sacrificing his dog to appease God.
Goodyear Police arrested Patrick Zane Thompson, 42, on Saturday on suspicion of animal cruelty after he allegedly broke the family dog's neck and placed the animal in a smoker, AZCentral reports.
Thompson told police he had an episode after smoking marijuana and was convinced that the Lord was going to kill him or his family unless he sacrificed a male member of the family, either himself, his 6-year-old son or the dog.
Amazingly, Lowe didn't let the arrest stop him from his journalistic duties. After being booked, he still managed to file his story.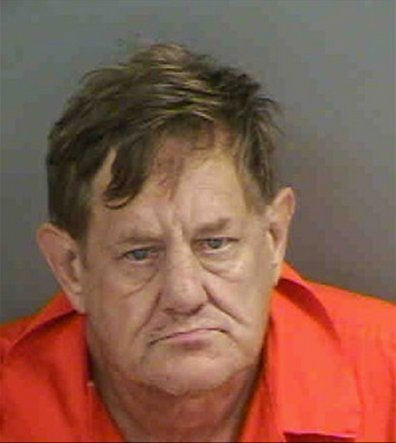 Florida Poopers
Popular in the Community