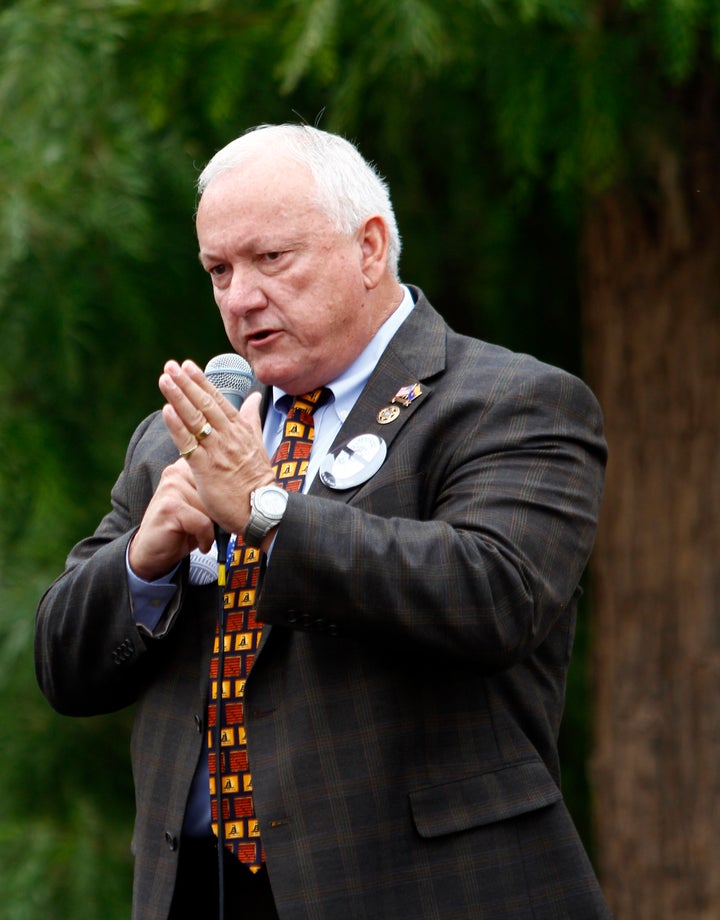 Republicans in the Arizona state legislature have proposed changes to the state's recall law that could have kept immigration bill architect Russell Pearce in office.
The state Senate is considering legislation that would require party primaries to be held as the first step in any recall process before a general election, the East Valley Tribune reported. This would be a change from the current approach of having one non-partisan election. During last year's recall, Pearce, the state Senate president, lost the election to fellow Republican Jerry Lewis.
The legislator behind the measure told the East Valley Tribune that the proposal would have helped Pearce, as well as helping other incumbents targeted for recall:
Sen. Steve Smith (R-Maricopa) said that allowed the Democrats in the Mesa legislative district to combine with independents and some Republicans unhappy with Pearce to unite behind challenger Jerry Lewis, whom they saw as more moderate on issues like illegal immigration.

He, like Pearce, is a registered Republican. But Smith contends that if Lewis had to first survive a GOP primary, where Democrats could not vote, Pearce would have won.
Under the current state recall law, a new election is called for an elected official who has had recall petitions successfully filed against them. The new election can contain as many candidates as file to be on a single non-partisan ballot. Most Arizona recalls have been for local and county offices; Pearce was the first Arizona state legislator to be subject to a recall election. Pearce was also the first state legislative leader in the country to be recalled from office.
Pearce's district is considered a GOP stronghold.
Arizona has had only one recall make the ballot for a statewide office -- a measure to remove Gov. Evan Mecham (R) from office in 1988. The Mecham recall was cancelled after Mecham was impeached by the state legislature. There is currently a long-shot movement to have a recall election for Gov. Jan Brewer (R). A similar Brewer recall measure failed last year after organizers only gathered 32,000 signatures, while over 400,000 are needed to place a gubernatorial recall on the ballot.
Pearce has been launching a political comeback in the last few weeks with his election as the first vice chairman of the state Republican Party. He also filed paperwork with state election officials to potentially seek a state Senate seat this year. A potential Pearce Senate candidacy would occur in a newly drawn district and would not be a race against Lewis.
The proposal will be similar to the recall law currently in place in Wisconsin, where party primaries can be held in the new races. Democrats may see a party primary in the likely recall election against Gov. Scott Walker (R) this year.
Calling all HuffPost superfans!
Sign up for membership to become a founding member and help shape HuffPost's next chapter
BEFORE YOU GO