In a letter published on Sunday, publisher Mi-Ai Parrish wrote that the newspaper took a firm stance against Republican candidate Donald Trump more than a year ago, whom the nine-person editorial board described as "bad for the party, bad for Arizona, dangerous for America."
However, the decision to support Clinton ― the paper's first such endorsement in its 126-year history ― prompted readers to call for staffers to face a firing squad and to invoke the car bombing of an Arizona Republic reporter more than 40 years ago. Others canceled subscriptions or called upon the wrath of God.
"We chose patriotism over party," Parrish wrote. "We endorsed the Democrat. And then the reaction started pouring in. Threats against our business. Threats against our people.
"So, what is the response? What is the correct response to any of the vile threats against me? What is the correct response to the more disturbing actions and words directed against so many others?"
In an effort to counter the hate that has become so commonplace this election, Parrish highlighted several staffers who have been forced to deal with the blowback from the endorsement.
"To those of you who have spit on, threatened with violence, screamed at and bullied the young people going door-to-door selling subscriptions, I give you those dozens of young men and women themselves. Many sell subscriptions to work their way through school. Most were too frightened to share even their first names here. But they are still on the job. They know that free speech is part of a society that values hard work and equal opportunity.

...

"To all the other people who we heard from, who thanked us for our courage and our bravery, or who were bold enough to disagree with us on principle — the people who didn't threaten to bomb our homes or harm our families — I have something for you, too. To you, I give my gratitude. I'm grateful that you stood up to say that we live in a better world when we exchange ideas freely, fairly, without fear."
But the GOP has also drawn its own ire. A local office in North Carolina was firebombed and vandalized with Nazi graffiti last weekend in what the town's mayor called a "highly disturbing act." Hundreds of democrats banded together to raise more than $13,000 to help rebuild the office.
You can read Parrish's entire letter here.
Before You Go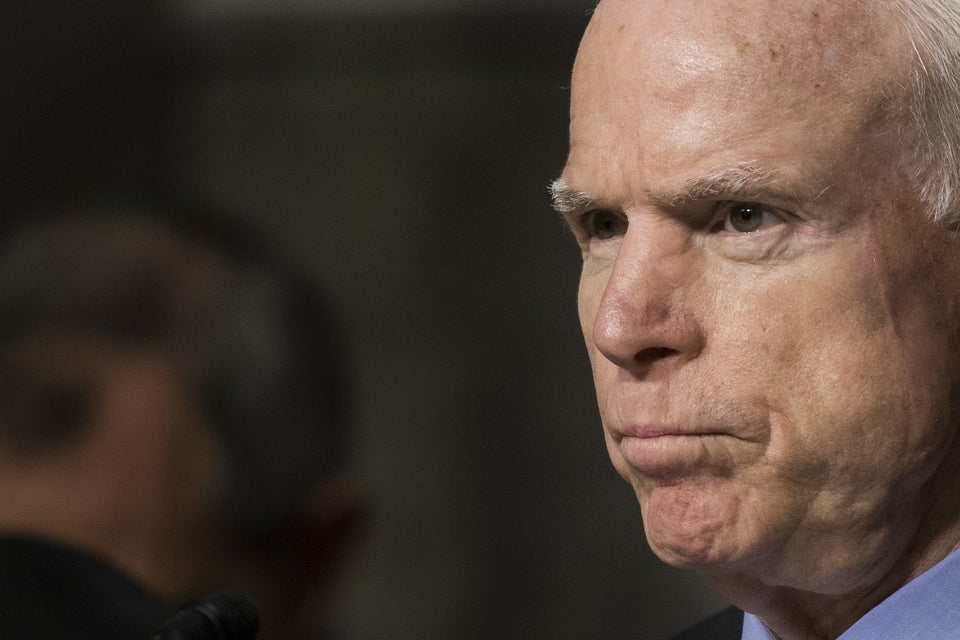 Republicans Who Have Withdrawn Their Support For Donald Trump
Popular in the Community