TUCSON, Ariz. ― A former Republican official largely responsible for banning a controversial Mexican-American studies program in public schools here affirmed in court Tuesday he thinks Spanish-language media should be forbidden in the U.S.
As a state senator, Huppenthal spearheaded the passage of a 2010 law that restricted courses that encourage the overthrow of the U.S. government or breed resentment against an ethnic group, among other provisions. The law was aimed squarely at a Mexican-American studies curriculum in Tucson public schools that independent experts credited with teaching college-level critical thinking skills and boosting graduation rates and state test scores in the majority-Hispanic school district.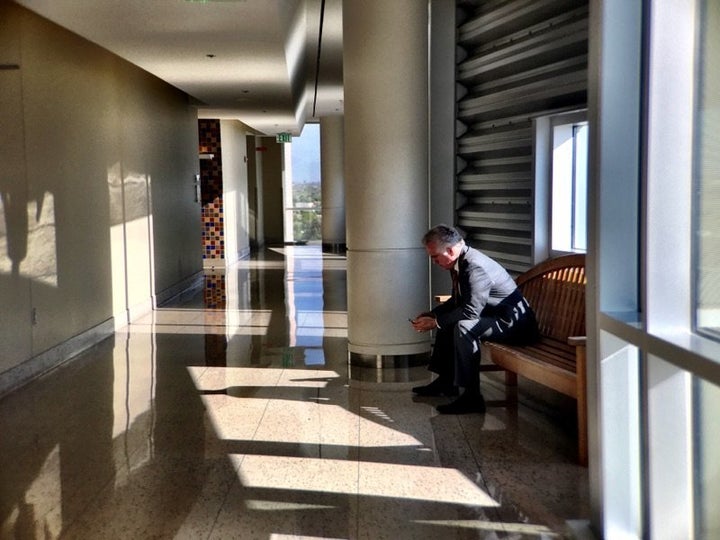 But Huppenthal and other conservatives accused the teachers of politicizing the classroom by teaching Mexican-American students that they were "oppressed," engendering resentment against white people. After his election as superintendent of public instruction, he found the program in violation of the law he helped pass the next year.
The Tucson school board shut down the program in response, and removed seven books from the district's classrooms. Teachers and students sued to overturn the ethnic studies restrictions. In a two-week trial that began Monday, U.S. District Judge A. Wallace Tashima will determine whether the law and its application are constitutional.
Huppenthal's brash language appeared to offer ammunition to the students' lawyers Tuesday. Using the names Thucydides and Falcon 9, Huppenthal pressed his case against the program online while serving as superintendent. "Mexican American Studies classes use the exact same technique that Hitler used in his rise to power," he said in one comment. In another, he wrote, "No spanish radio stations, no spanish billboards, no spanish tv stations, no spanish newspapers. This is America speak English." He offered an exception, however: "I don't mind them selling Mexican food as long as the menus are mostly in English."
Supporters of the prohibited classes viewed those comments as evidence of Huppenthal's bias against Hispanics more generally. On the witness stand Tuesday, he stood by the remarks, saying they were motivated by a desire to help Arizona's Mexican-American students succeed in America, where English is the dominant language.
"I don't apologize for any of it," Huppenthal said during a line of questioning from lawyer Steven Reiss, one of the six attorneys representing Tucson students. Huppenthal added that he could have used a "more temperate tone and more graceful language," but that he at times wrote aggressively because he is a "tough kid from South Tucson."
It was a remarkable assertion for Huppenthal, who cried at a press conference in 2014 after his online pseudonyms were revealed. He lost his re-election bid as superintendent that year.
After his loss, Huppenthal continued to post online messages, even as this week's trial approached.
"This has to qualify as one of the most meaningless trials in history," Huppenthal wrote in response to a Tucson Weekly article on June 15, which Reiss grilled him on. "For conservatives, this trial is a no lose situation. Even if we lose the trial, we will have a permanent example of why liberals can't be trusted to run so much as a lemonade stand."
Huppenthal's testimony at times verged on the surreal. He insisted that he never intended to shut the program down ― despite campaigning for the superintendent position vowing to "stop La Raza," a slogan he said Monday referred to the Mexican-American studies classes.
"When we encountered this situation, we did what Hannibal did to the Romans," Huppenthal said in the interview. "When Hannibal encountered the Romans, he stretched them out. ... So we elaborately built our case. We stretched them out for a whole year. They lost an enormous number of their Mexican-American studies students. They had to continue to defend themselves in the press. And then, when we finally encountered them in court it was a knockout punch."
Huppenthal struggled to reconcile that interview with his previous testimony saying he wanted to reform the program rather than shut it down.
At one point, Reiss asked Huppenthal why he had in one instance described his battles against the Mexican-American studies program as "eternal."
"It's eternal ― it goes back to the Serengeti," Huppenthal answered. "The battle between collectivism and individualism defines the human race."
Someone in the audience groaned. Judge Tashima stopped the proceedings, saying it was a good time for a lunch break.
Huppenthal spoke more assuredly when examined by lawyers for the state of Arizona. After losing his re-election campaign for state superintendent, he became a math teacher, donating his time to work primarily with Hispanic and poor students, he said.
He recounted growing up in humble circumstances in South Tucson, living in the desert and attending a majority-Hispanic school. He remains friends with many people from his youth. One of his Hispanic friends spoke English without an accent, though he addressed his family in Spanish at home, Huppenthal said. That friend went on to earn a doctorate.
"If I talked about the need for fluency in English, it's because I thought it would help students be successful," Huppenthal told the court.
The Mexican-American studies classes he played a key role in outlawing were taught almost exclusively in English.
Before You Go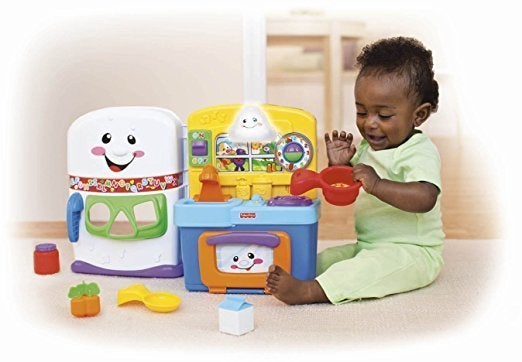 13 Fun And Educational Gifts For Bilingual Children
Popular in the Community