TUCSON, Ariz. ― The former head of Arizona's Education Department said repeatedly during testimony Tuesday that he hoped a 2010 law he spearheaded would eliminate all ethnic studies programs in the state's public schools.
Republican officials, led by Horne, accused the teachers of the Mexican-American studies classes of politicizing students and fostering resentment against white people. But supporters of the program cite independent research showing that the classes encouraged college-level critical thinking skills and that students who took them scored higher on state tests and graduated at a higher rate.
Jim Quinn, one of six lawyers representing Tucson students suing to overturn the ethnic studies law, grilled Horne over his decision to use it exclusively to shut down the Tucson classes, despite their positive results.
But Horne insisted he wanted all ethnic studies banned from the state and wrote the law broadly enough to achieve that goal over time.
"We had a tough enough time with the MAS program," Horne said of his efforts to ban Mexican-American studies from Tucson schools, which he launched in 2006. "I hoped to eventually eliminate them all."
The 2010 law contained four provisions limiting ethnic studies in the state's school system. It forbade classes that encourage the overthrow of the U.S. government, that breed racial resentment, treat students as members of a group rather than individuals, or that are designed for a specific ethnic group.
The latter provision, in theory, would have allowed the state government to also shut down African-American, Native American and Asian-American studies classes as well. But neither Horne nor his successor as superintendent of public instruction, John Huppenthal, ever found those classes out of compliance with the ethnic studies law.
Instead, Horne targeted only the Mexican-American studies classes in Tucson, citing an investigation he led based on comments from five current and former Tucson teachers who said the program's instructors had accused them of racism or fostered ethnic nationalism among the district's students. One of the teachers Horne cited said some students who took the class were "dissed" for being white.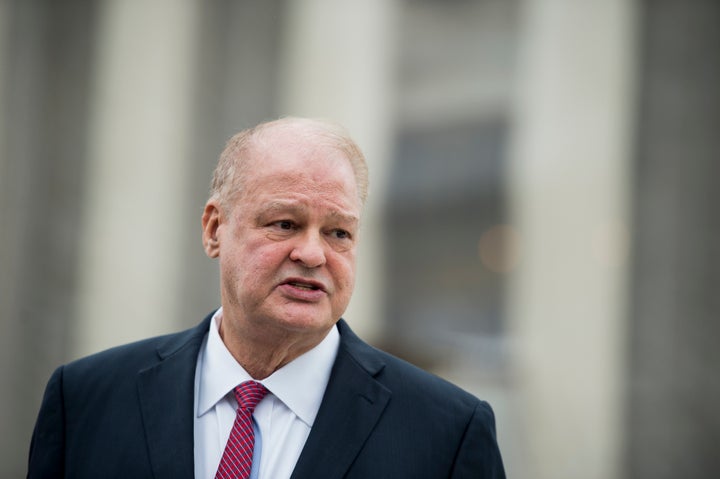 Horne's investigation was supplemented by excerpts from materials used in the classes that he found offensive, including Rodolfo Acuña's Occupied America: A History of Chicanos. "The mere title shows what kind of propaganda it is," Horne said.
Acuña served as a professor for decades at California State University, Northridge and his book is widely considered a classic in the field of Mexican-American history.
Horne likewise took issue with the use of Paulo Freire's Pedagogy of the Oppressed. While that book is commonly used in university-level education programs, Horne described Freire as a Communist who expressed un-American values.
"These kids should be taught that they should work hard so they can achieve their dreams," Horne said.
Horne described his all-encompassing opposition to ethnic studies as part of an anti-racist ideology that he holds as one of his core political beliefs. He testified that his parents fled Nazi-occupied Poland and several of his relatives died in the Holocaust. He noted that he attended the speech at which Martin Luther King Jr. delivered his "I Have a Dream" speech and spends his downtime reading Mexican history books in Spanish.
"My whole life has been a crusade against racism," Horne said.
But he continues to view any classes designed to serve a particular ethnicity as fundamentally racist. When Quinn asked him why he only targeted Tucson's Mexican-American studies classes when authoring and implementing the new law, Horne said it was the only curriculum that he'd received complaints about or compiled evidence on.
"It was a pure historical accident that a group of radical teachers created that program," Horne said.
Quinn noted that Horne also received a complaint about one of the state's Native American studies classes. But Horne said he didn't try to shut it down because it was protected by federal law.
It's unclear whether Horne's comments will affect U.S. District Judge A. Wallace Tashima's ruling in the two-week bench trial. Tashima ruled in 2013 that the provision barring classes designed specifically for one ethnicity violated the Constitution. A three-judge panel at the 9th U.S. Circuit Court of Appeals upheld that ruling in 2015, when it ordered Tashima to hold the trial that began last month over the constitutionality of the law's other provisions.
Horne began his attack on ethnic studies in 2006, after civil rights leader Dolores Huerta gave a speech at a Tucson high school in which she said that "Republicans hate Latinos" ― a reference to the contentious immigration debate.
In response, Horne dispatched his assistant, Margaret Dugan, a Hispanic Republican, to offer a counter-speech. Some students, upset that they weren't permitted to ask questions, stood up while she was talking, turned their backs, raised their fists and put tape across their mouths in protest.
The episode angered Horne further. On Tuesday, he described the protest as "rude," and accused the Mexican-American studies teachers of encouraging students to carry it out ― a charge they deny.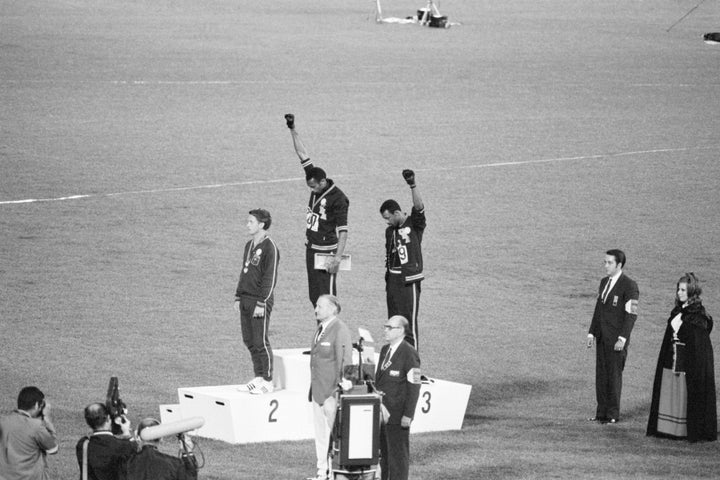 Quinn likened the students' protest to the famous moment in the 1968 Olympics in Mexico City, when African-American sprinters John Carlos and Tommie Smith bowed their heads and raised their fists on the podium to protest the mistreatment of black people in the United States, as many fought for civil rights.
Horne was unmoved by the comparison.
"I thought it was rude as heck," Horne said of the 1968 protest. "They were representing this country and I was not pleased."
Ethnic studies classes are taught at many American universities and have increasingly been adopted in public schools across the country ― partly in response to the publicity generated by Arizona Republicans' ban of the Tucson classes.
Before You Go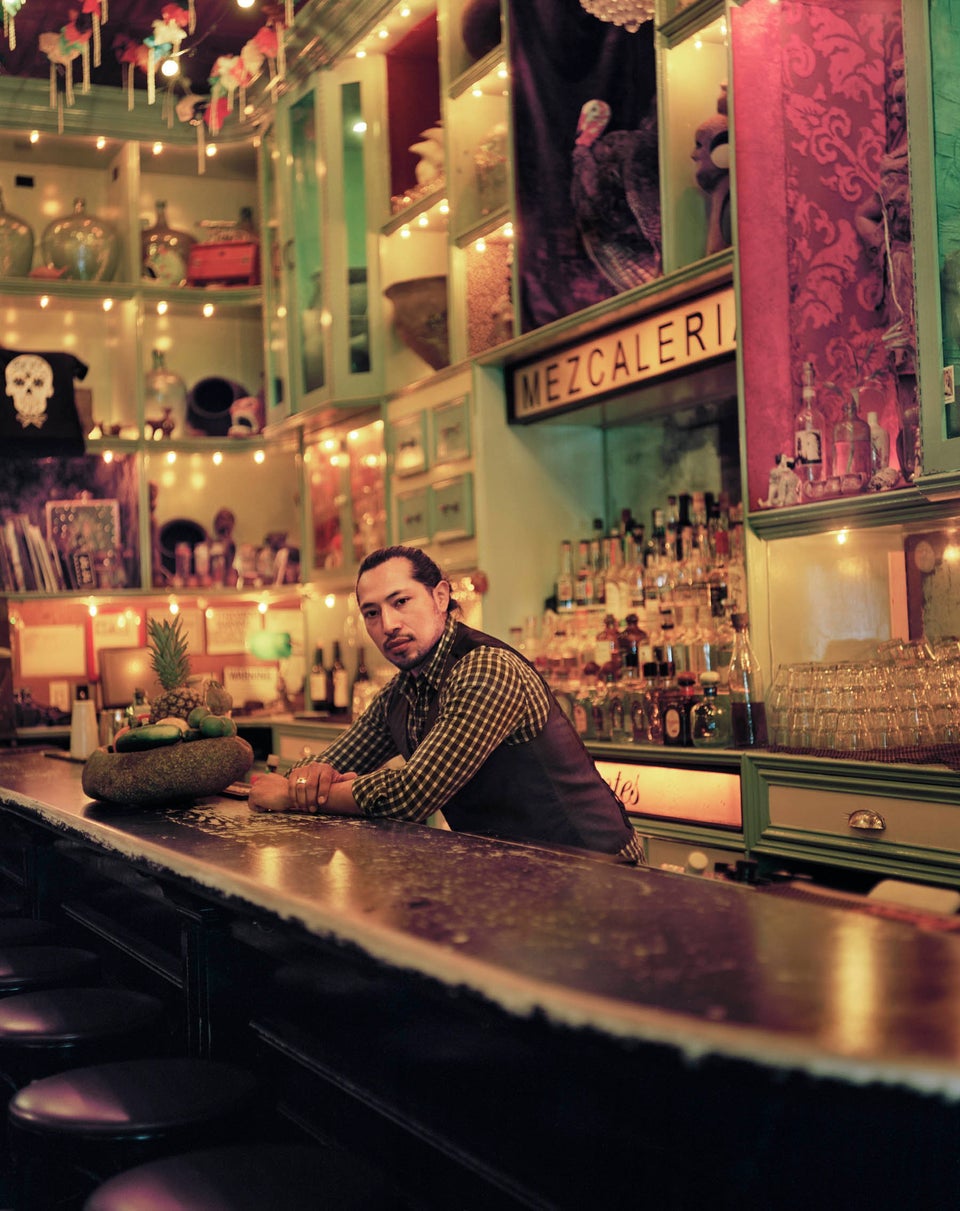 6 Mexicans Defy Hateful Stereotypes In Powerful Photo Series
Popular in the Community