WASHINGTON -- Members of Arizona's congressional delegation, including its two Republican U.S. senators, are speaking out against the controversial anti-gay legislation known as SB 1062, urging Gov. Jan Brewer (R) to veto it.
On Monday, Sens. Jeff Flake (R-Ariz.) and John McCain (R-Ariz.) tweeted that they oppose the legislation, which the state House and Senate passed last week. The bill would allow business owners to refuse service to same-sex couples on the grounds of "religious freedom."
Of Arizona's nine members of the U.S. House of Representatives, five have publicly spoken out against the legislation; four Democrats have said they oppose SB 1062 and one Republican said he is not going to take a stand on the issue because it is a state bill.
Rep. Kyrsten Sinema (D-Ariz.), who is the only openly bisexual member of Congress, tweeted in response to Flake, "I agree."
"The far right of the conservative movement has been using our state as a petri dish for their anti-immigrant, anti-worker, anti-environment, anti-women, anti-education, anti-gun safety agenda for years now, and it needs to stop," Rep. Raul Grijalva (D-Ariz.) told The Huffington Post. "Arizonans did not ask for this bill or any other form of state-sanctioned discrimination."
"The Legislature ought to be creating jobs, not driving them away," Rep. Ann Kirkpatrick (D-Ariz.) told the Daily Sun. "This bill will hurt Arizonans, and I hope the governor will veto it."
Rep. Ron Barber (D-Ariz.) called SB 1062 "a deeply offensive piece of legislation that would give legal protection to business owners who discriminate against certain groups of individuals" in a statement.
And a spokesman for Rep. Paul Gosar (R-Ariz.), Garrett Hawkins, said in an email the congressman wouldn't be weighing in on SB 1062 because it was a state issue.
The other four members of the congressional delegation did not return a request for comment. One of the lawmakers, Rep. Matt Salmon (R-Ariz.), has a son who is gay.
Brewer has not yet indicated whether she will sign the legislation, which has garnered opposition from gay rights groups and Arizona businesses. According to the Arizona Republic, the tourism industry is especially worried about the effects such a law could have on the state ahead of the Super Bowl, which is set to be held in Glendale, Ariz., in 2015.
Support HuffPost
The Stakes Have Never Been Higher
Before You Go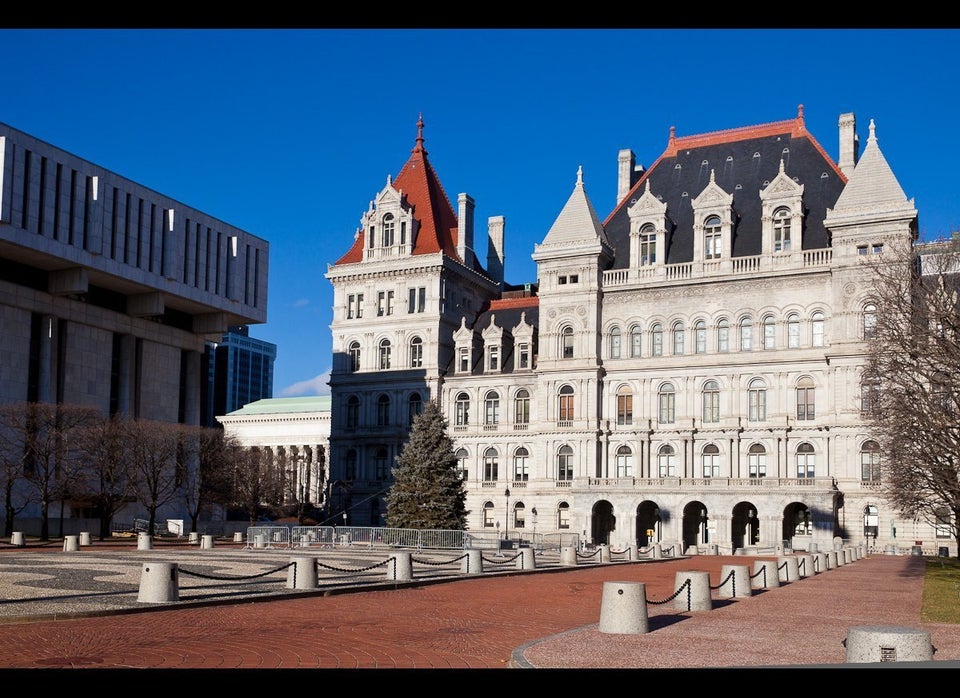 Gay Marriage In The United States
Popular in the Community