A Democrat running for secretary of state in Arizona is highlighting his Republican opponent's vote in favor of a controversial bill that would have allowed businesses to refuse services to LGBT people on "religious freedom" grounds.
Former Arizona Attorney General Terry Goddard's new television spot features Melanie Puskar-Blakely, Tonya Blakely and their two children discussing state Sen. Michele Reagan's vote in favor of SB 1062, which Gov. Jan Brewer (R) vetoed in February.
"State Sen. Reagan voted for that hateful legislation and stood with those who would make us second-class citizens, even at the risk of losing the Super Bowl," Puskar-Blakely says. "With that record, how can we trust her to be fair as Secretary of State?"
The ad references the Arizona Super Bowl Host Committee's statement opposing the legislation. The Super Bowl is set to be held in Glendale, Arizona, in 2015.
After Brewer vetoed the bill, Reagan released a statement saying she was "pleased" the governor did so, suggesting that she didn't fully understand the bill's consequences when it was being debated in the state legislature.
"I'm pleased that the governor had the courage and good sense to veto SB 1062," the statement read. "It was the right decision. I regret specifically that the members of the Senate were not fully educated or informed of this legislation."
Brewer endorsed Reagan ahead of the August Republican primary. Goddard, who also served as the mayor of Phoenix, had challenged Brewer for the governorship in 2010.
A poll conducted by Public Policy Polling in March found that 66 percent of Arizona voters disapproved of the legislation, and that 49 percent of respondents supported legalizing same-sex marriage in the state.
What's happening in your district? The Huffington Post wants to know about all the campaign ads, mailers, robocalls, candidate appearances and other interesting campaign news happening by you. Email any tips, videos, audio files or photos to openreporting@huffingtonpost.com.
Before You Go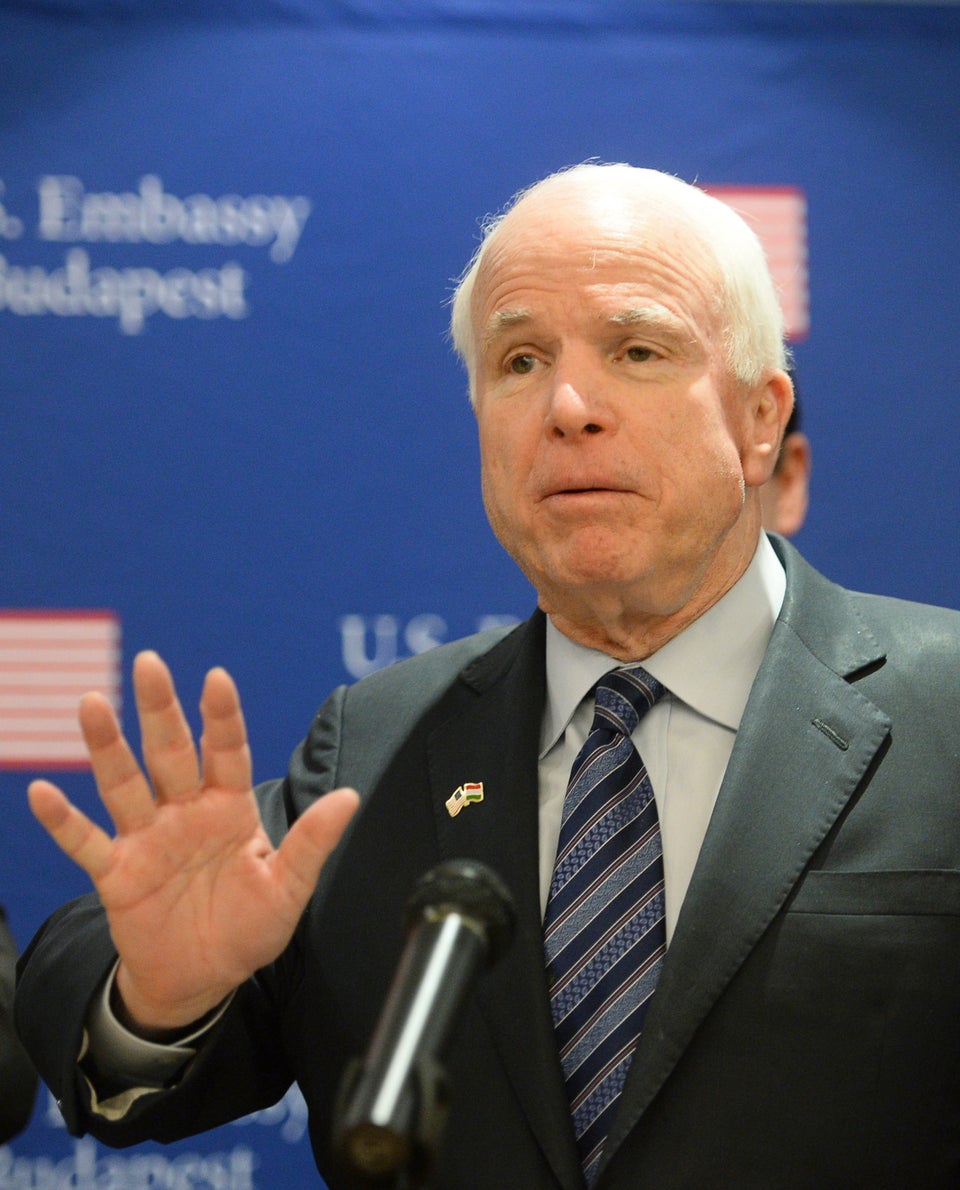 Politicians React To Brewer Veto Of Anti-Gay Bill
Popular in the Community