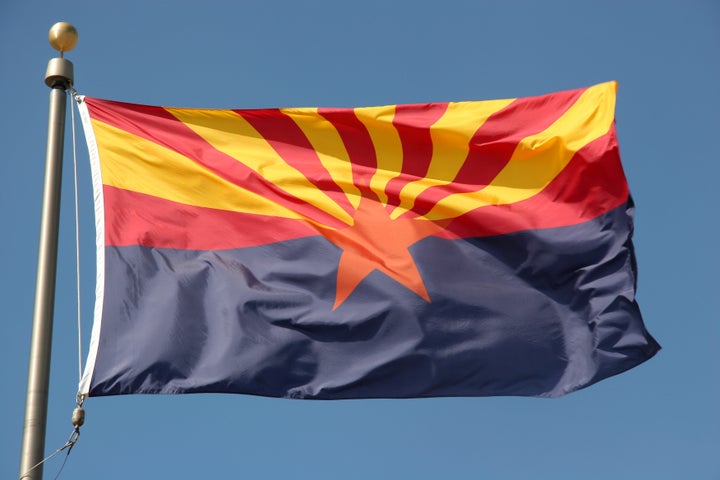 Now that Sen. Jeff Flake (R-Ariz.) is no longer seeking re-election in 2018, the Arizona Senate race is about to get very interesting. When the primaries wrap up next August, we could see the first openly bisexual member of Congress facing off against a woman who has been called an unhinged conspiracy theorist by members of her own party.
Flake's exit means former state Sen. Kelli Ward, the anointed candidate of the anti-establishment right, is now the most high-profile Republican in the race. Breitbart chairman and former White House chief strategist Steve Bannon has endorsed her, as have conservative commentators Sean Hannity and Laura Ingraham.
Bannon recently referred to Ward as a "whirlwind" at a campaign rally he hosted, but that is not her most well-known nickname. The Senate Leadership Fund, a GOP-aligned super PAC, released a campaign ad earlier this year that reprised an attack branding her as "chemtrail Kelli Ward." The spot was referencing a town hall Ward hosted in 2014, during which she fielded a number of questions about a conspiracy theory saying government- or corporate-controlled aircraft regularly disperse mind-controlling pollutants into the atmosphere.
Ward has denied directly supporting those theories, however, and fact-checks say the ad took the town hall event out of context. Still, Ward clearly isn't shy around conspiracy theorists. When she went on Alex Jones' nationally syndicated radio show last year, she appeared to suggest that Sen. John McCain (R-Ariz.) may be trying to kill her. Ward lost to McCain in the 2016 GOP Senate primary.
In July, Ward also attracted criticism for suggesting McCain would die in office after being diagnosed with cancer. In a radio interview, she urged McCain to resign, laying the groundwork for her to be appointed to his Senate seat.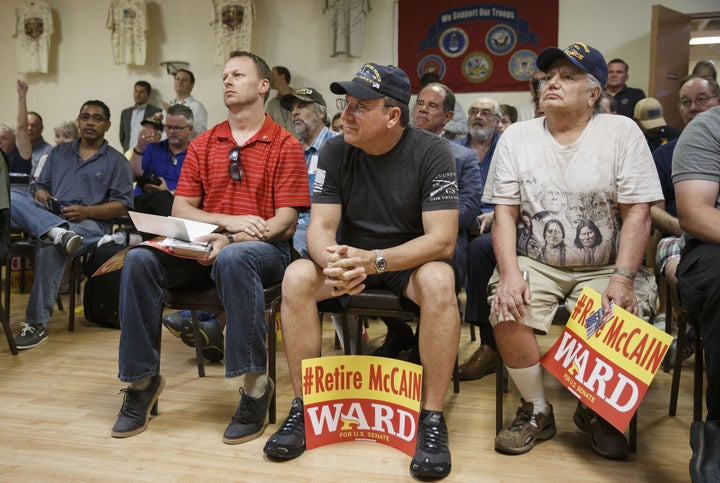 On the Democratic side, Rep. Kyrsten Sinema (D-Ariz.) has emerged as the clear front-runner. Sinema made history in 2012 when she became the first openly bisexual person elected to Congress. Months later, she broke ground again by becoming the first member of Congress to describe her religion as "none." Sinema identifies as religiously "unaffiliated," and has said she prefers a "secular approach" and is a "student of all cultures in her community."
In a video announcing her candidacy last month, Sinema called herself "a little bit different than most people in politics." She recounted being homeless for years while growing up, and described using a combination of hard work and public assistance to change her circumstances.
The divergent profiles of Sinema and Ward would make for a fascinating contrast ― and, perhaps more likely, some disgusting mud-slinging. But who knows? Another challenger could shake up the race before next summer.
There are already other upstart candidates in the race, including Deedra Abboud, a Muslim American attorney from Phoenix who is running as a Democrat and has faced Islamophobic attacks.
Craig Brittain, a "free speech activist" who's best known for launching a now-defunct revenge porn website, has also said he intends to run in the GOP primary. Although he may seem like a natural fit for a party increasingly associated with proud misogynists and internet trolls, Brittain faces an uphill climb to collect enough signatures to get on the ballot.
Before You Go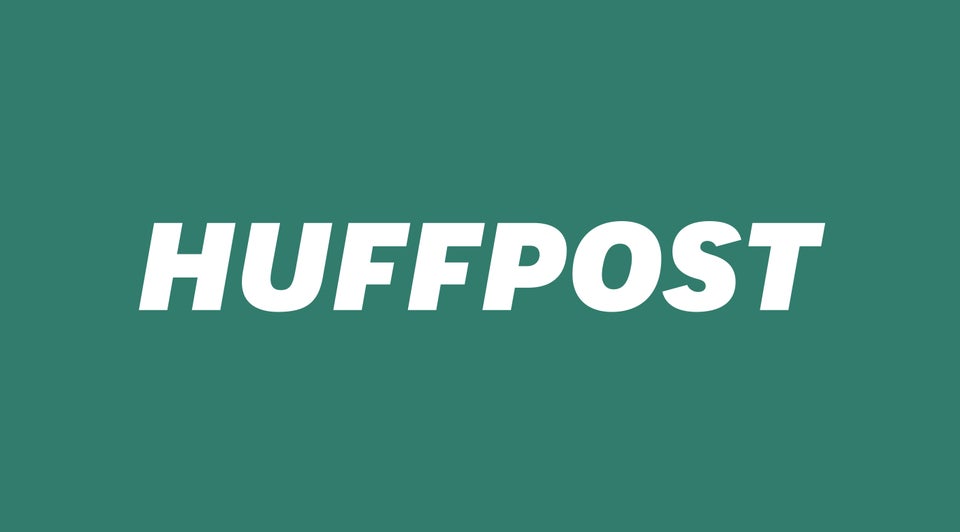 Bipartisan Tributes To John McCain Following His Brain Cancer Diagnosis
Popular in the Community