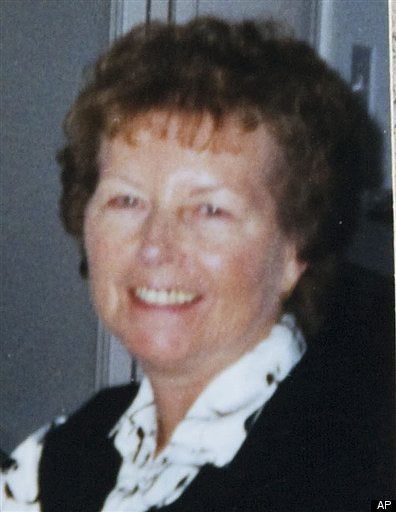 Don and JoAnn Newland met their neighbors George and Dorothy Morris when the couple moved to their Oro Valley, Ariz. retirement community in the late 1990s.
"They were our neighbors," JoAnn Newland told HuffPost on Monday. "We would see them at the mailbox and we would talk."
Dorothy Morris, 76, was one of six people killed Saturday by a crazed gunman at a "Congress on the Corner" event hosted by Rep. Gabrielle Giffords (D-Ariz.). George Morris is still in the hospital after reportedly suffering gunshots to the chest and leg.
The Newlands said that one of the Morrises' daughters stopped by to pick up a key to their house after the shooting. At the hospital, Don Newland said, George Morris, a former Marine, was well enough to talk about what happened with his daughter.
"During that conversation George revealed to his daughter that when he heard a 'pop pop' noise he threw Dot to the ground," Newland said. He thought it sounded like Morris tried to shield his wife.
"Because his wound was in his left shoulder and went downward past his lungs...the gunman had to be shooting at him while he [George] was in a prone position. That's just my take on how his wound occurred. I have not heard that from anybody else."
"They were a very devoted couple," neighbor Sue Blinman told HuffPost. "It really brings home that life is very precious. We have to try and let our loved ones and neighbors and friends know how much they are loved and how much we care about them because they can be taken away in a flash."
In the flurry of media coverage following the shooting, JoAnn Newland said, "It seems like the prominent people get all the attention but these families have suffered a lot as well."
The Morrises invited the Newlands and the Blinmans to their 50th wedding anniversary five years ago.
"They renewed their vows at that party, in a garden setting," JoAnn Newland said. "They had a dinner and danced. I remember seeing them dancing together and just looking at each other. They were very devoted."
Popular in the Community