After giving up 21 straight points in the first quarter to Nevada, a couple of Arizona defensive players took their frustrations out on each other on the sideline during the New Mexico Bowl.
ESPN cameras caught Junior defensive lineman Tevin Hood and freshman linebacker Cody Ippolito traded punches in the beginning of the second quarter. They were quickly separated by their teammates.
Perhaps the sideline scuffle sparked something for the Wildcats as they bounced back scoring 21 straight points to tie the game.
Later, down 48-35 with 1:48 left in the game, the Wildcats managed to pull off an incredible comeback to win. Arizona quarterback Matt Scott threw two touchdown passes in 46 seconds, with the help of an onside kick, leading the Wildcats to a stunning 49-48 victory.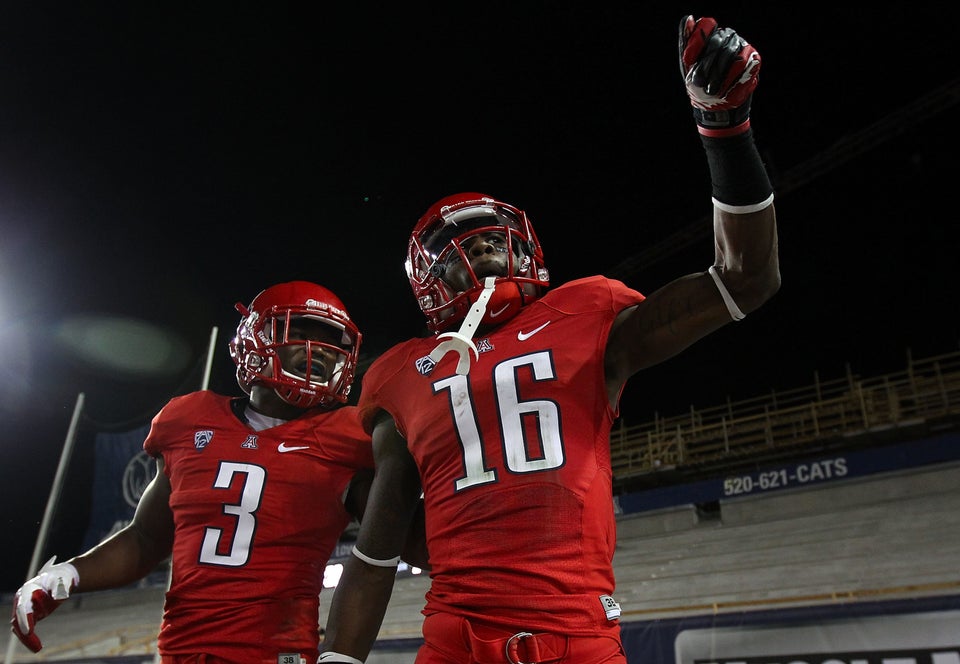 2012-2013 College Football Bowls