 As the construction industry booms in Arizona, builders in the state are having trouble finding workers to do the heavy lifting.
"I've been doing this for a quarter of a century, and this is the biggest shortage of skilled laborers I've ever seen," D.J. Hughes, a project manager in Golden Canyon, Arizona, told Businessweek.
With building permits reaching a four-year high, Arizona's builders are now eager to hire framers, roofers, and carpenters. However, Arizona's tough immigration law and a lack of work during the housing crash pushed skilled laborers out of the state, Businessweek reported.
A spike in homebuilding has increased spending on construction across the country, with a 0.9 increase percent in construction spending in May, and a 0.6 percent rise in April, the Commerce Department reported Monday.
In Arizona, construction employment rose 9.3 percent in May, after declining by more than 50 percent since 2006, and the average hourly wage increased by more than a dollar in under a year (to $20.72 from $19.53 in 2011), according to Businessweek. While some say increased construction indicates that the housing sector is recovering slowly across the country, Arizona is having trouble keeping pace without the necessary workers.
Downtime has become commonplace at building sites as construction companies await workers, and the average time for completing a house is now twice as long as it took before the shortage, the chief executive officer of Trend Homes in Gilbert, Arizona told Businessweek.
While the reversal of building trends has created a desperate need for skilled laborers, some say Arizona's draconian immigration law may have made matters even worse.
SB1070, which was partially upheld by the Supreme Court last month, requires police to check the identification of those they suspect of being in the country illegally. Critics say the law facilitates racial profiling, while supporters say the measure simply enforces existing laws.
Some now wonder if unfinished construction sites are Arizona's version of unharvested fruit in Alabama.
Arizona is in the top 5 states to employ high percentages of construction workers who are Hispanic, according to a 2007 report by the The Center for Construction Research and Training. More than 40% of construction workers employed in Arizona are Latino and more than 70 percent of Hispanic construction workers in the U.S. are foriegn born, according to the same report.
Arizona's undocumented immigrant population has fallen by 100,000 since 2009, according to recent data from the Department of Homeland Security.
Arizona lost 210,000 construction workers since the housing crash, David Jones, the president of the Arizona Construction Association told local radio station 92.3 KTAR-FM. Jones believes many workers left the state because out of fear caused by the state immigration law SB1070, and he doesn't think that the younger generation of Arizonans will make up for the loss in physical labor.
"They're young and they're bright but not interested in working with their hands and minds in a physically demanding job," Jones said.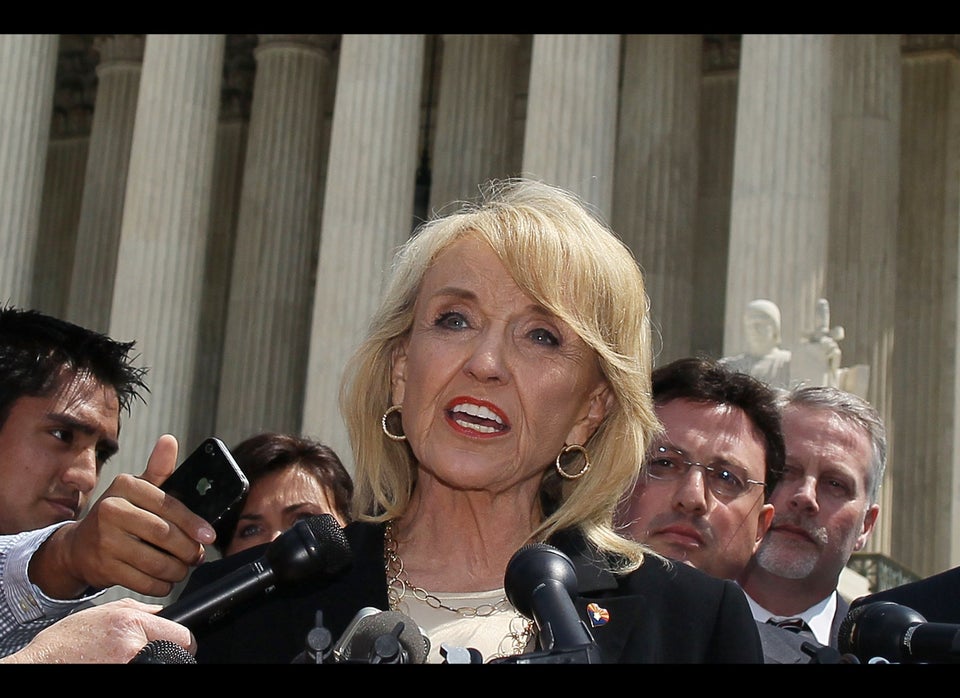 Political Reaction To SB 1070 Ruling