The host committee for next year's Super Bowl warned Arizona Gov. Jan Brewer (R) not to sign the controversial anti-gay bill known as SB 1062, warning that such a move would "deal a significant blow to the state's economic growth potential" ahead of the big game.
Last week, the Arizona state legislature passed SB 1062, which would allow businesses to deny service to anyone on the grounds of "religious freedom." In effect, it would legalize discrimination against same-sex couples.
Brewer has not yet indicated whether she plans to sign it into law, although she has faced an increasing amount of pressure to do so from activists, lawmakers and business interests -- especially in light of the fact that the country's attention will be focused on the state when the Super Bowl is played in the Phoenix area next year.
On Monday, the Arizona Super Bowl Host Committee condemned the bill and the effect it would have on the state:
We share the NFL's core values which embrace tolerance, diversity, inclusiveness and prohibit discrimination. In addition, a key part of the mission for the Arizona Super Bowl Host Committee is to promote the economic vitality of Arizona. On that matter we have heard loud and clear from our various stakeholders that adoption of this legislation would not only run contrary to that goal but deal a significant blow to the state's economic growth potential. We do not support this legislation. Instead, we look forward to continuing to promote the NFL's values while focusing on the economic momentum apparent in Arizona and capturing the positive worldwide attention associated with hosting Super Bowl XLIX.
What so many love about football is its ability to bring people together. We do not support anything that has the potential to divide, exclude and discriminate. As a prominent and highly-visible member of this community, we strive to bring positive attention to the state. We are concerned with anything that creates a negative perception of Arizona and those of us who are fortunate to call it home.
It isn't the first time that Arizona's Super Bowl has been put in jeopardy. In 1990, the NFL pulled the 1993 Super Bowl from the state over its refusal to recognize Martin Luther King, Jr. Day as a state holiday, costing the state more than $100 million in economic activity.
The NFL is so far not taking a stance on SB 1062, telling The Huffington Post on Monday, "Our policies emphasize tolerance and inclusiveness, and prohibit discrimination based on age, gender, race, religion, sexual orientation, or any other improper standard. We are following the issue in Arizona and will continue to do so should the bill be signed into law, but will decline further comment at this time."
Before You Go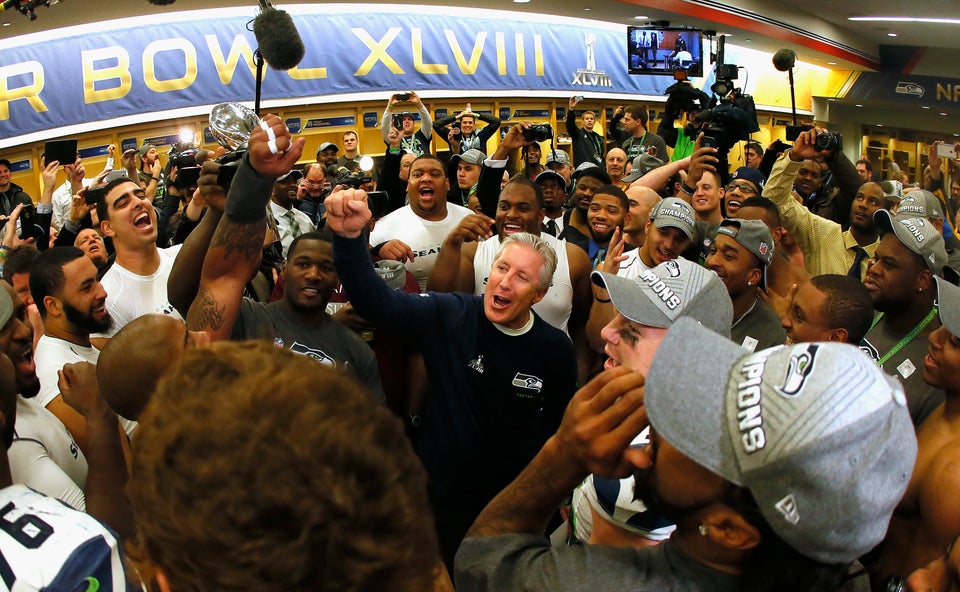 Super Bowl XLVIII
Popular in the Community