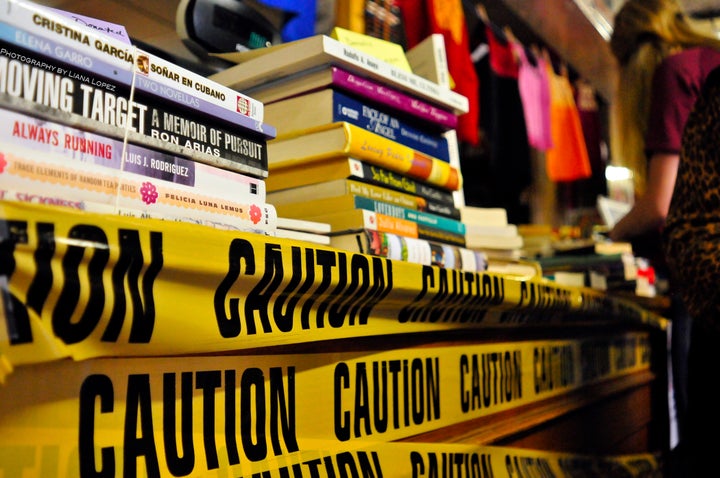 First, Arizona went after Chicanos.
Then Arizona went after African Americans.
On December 31, 2014, his last day in office, former Arizona Superintendent of Education Huppenthal served notice on an African American Studies course in Tucson Unified School District because the teacher used lyrics from KRS-One thus violating the law he helped write and enforce that prohibits courses that "promote the overthrow of the government" and/or "promote Ethnic solidarity."
And then Arizona went after Asians.
In January of 2015, a judge from the 9th Circuit Court of Appeals who was hearing the oral arguments against Arizona's ban of Ethnic Studies asked the lawyer for Arizona, "Suppose you had a class in Chinese Language, one that helps Chinese students, would that be illegal in AZ?"
The lawyer for AZ answered, "Yes."
Another judge from that bench went on to say that if there were proof that a certain course helped a certain group of students and the district outlawed the course that would appear to be discrimination.
So The 9th Circuit Court of Appeals sent the Arizona ban back to the Arizona Supreme Court where it is scheduled to be heard in Tucson, Monday, June 26, 2017 to Friday, June 30, and Monday, July 17 to Friday, July 21.
And if the Arizona ban of Mexican American Studies is going back to Tucson, that means the Librotraficante Caravan is going back, too.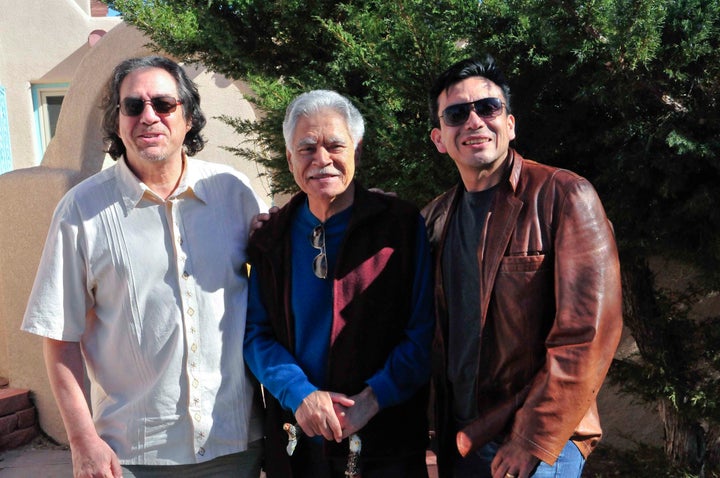 In March of 2012, veteran organizers from the literary group Nuestra Palabra: Latino Writers Having Their Say (NP) organized the Librotraficante Caravan to smuggle back into Tucson the books banned under Arizona's Prohibition of the Tucson Unified School District's K-12th Grade Mexican American Studies Program. NP Founder Tony Diaz, El Librotraficante, collaborated with NP OG's Liana Lopez aka Librotraficante Lilo, Laura Acosta Torres aka Librotraficante La Laura, Bryan Parras aka Librotraficante HightTechAztec, and Lupe Mendez aka Librotraficante Lips Mendez to organize the caravan.
Folks donated $20,000 worth of copies of the 80-plus banned books which include House On Mango Street by Sandra Cisneros; Woodcuts of Women by Dagoberto Gilb; the poetry collection Curandera by Carmen Tafolla; the poetry collection Black Mesa Poems by Jimmy Santiago Baca, Always Running by Luis Rodriguez; Zapatas Disciple by Martín Espada, none of which even contain the words "overthrow" and "government" in the same line.
The team organized a six-city, 1,000 mile tour that included opening Under Ground Libraries along the way to ensure that our community would always have access to its literature regardless of the whim of any administration.
The 2017 Librotraficante Caravan will retrace the original 2012 caravan route to restock the shelves of the underground Libraries. They will also share updates on the state of ethnic studies in each state, and they will spread the word that the Arizona ban is on trial again and hopefully a stake will be driven through this un-American, discriminatory law.
It should be noted that the Librotraficantes joined a nationwide movement to defy Arizona's ban and to keep it in check. Unlike Arizona's anti-immigrant law SB1070, the original "Show Me Your Papers Law" which spawned copy-cat legislation in other states and even now inspired SB4 in Texas, Arizona's anti-ethnic studies law did not spread. In fact, Ethnic Studies has spread and flourished in Texas, California and Hawaii as a result of activists, scholars, writers, students, politicians, and community members uniting.
The court case overlaps with the 2017 Xito Institute's Summer Conference Xicanx Institute For Teaching And Organizing June 30 to July 2nd. Xito serves as a base for some of the original MAS Instructors from TUSD, as well as a center for the development of teaching practices that are organic to our community.
What's Different This Time?
The case against Arizona's ban of ethnic studies will now be heard with evidence that was not admitted the first time the Arizona Supreme Court heard the argument.
The Cabrera Report and the Cambium Audit are two major studies that prove Mexican American courses help students do well not only in MAS courses but also in standardized Math and English tests. Their graduation rates also increased to 98 percent.
Having taught the 9th Circuit oral arguments for Maya Arce v. John Huppenthal in class for college students as well as high school students, and having interviewed Dr. Nolan Cabrera about his findings, there is no logical way that the ban can be upheld.
That means only illogic can uphold this law.
Does Arizona hate our communities enough to make it a policy that student achievement does not matter? That was the argument Arizona tried to use to keep the pesky research out of the case. If that's the case teachers have been incorrectly teaching for generations.
Is Arizona willing to codify stepping on freedom of speech and also stunting intellectual freedom?
The Librotraficantes will keep you up to date on these answers during the course of the caravan and the trial.
Supporters are encouraged to donate banned books; organize solidarity events; amplify social media messages, spread Ethnic Studies everywhere, join us on the bus, or join us at the Xito Summer Conference. Visit www.Librotraficante.com for more information and for the full schedule.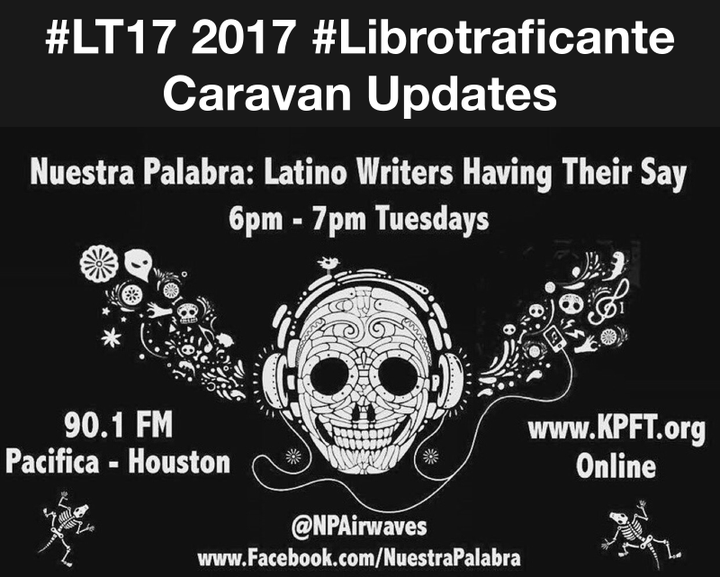 Popular in the Community