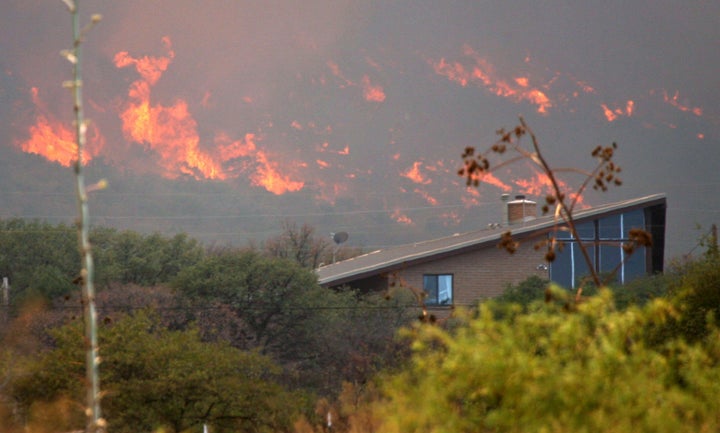 SPRINGERVILLE, Ariz. (AP) -- The fire burning in eastern Arizona's Apache-Sitgreaves National Forest is now the largest in state history, although nowhere near the most damaging to homes.
The Wallow fire has forced nearly 10,000 people to evacuate homes in several small mountain communities and two larger towns on the forest edge. It has burned 11 structures.
Fire command team spokesman Alan Barbain spokesman says the blaze has now consumed 478,452 acres of forest, mainly ponderosa pine. Of those, 4,911 acres are in New Mexico and 474,541 are in Arizona.
That makes it larger than 2002 Rodeo-Chediski (ched-ih-SKY') fire, which began as two blazes before it merged into the worst wildfire in state history.
The Chediski started as a signal fire and joined with the Rodeo, which was intentionally set by a firefighter who needed work.
Together they burned 732 square miles, destroyed 491 buildings and cost about $400 million to fight.
Popular in the Community